Kindergartens, preschools, and any other similar educational facilities should be nothing but places where the children would feel safe and be under constant supervision and care. Knowing this, most parents don't have any concerns when leaving their kids in the hands of the professionals.
However, there are cases where children are left injured or hurt by their peers. This is, unfortunately, not that uncommon taking into consideration the fact they are just kids and are not really aware of the consequences of their behavior.
But a recent case of a one-year-old girl whose back was severely bitten eight times raised concerns about the possibility of leaving toddlers unattended.
KGUN reports how the incident took place at the Sunrise Preschool in Maricopa. It wasn't until father Rylee Umsted went to pick up the girl that he realized there were bite marks all over her back. Now, he and his wife Rocio Enriquez are demanding answers.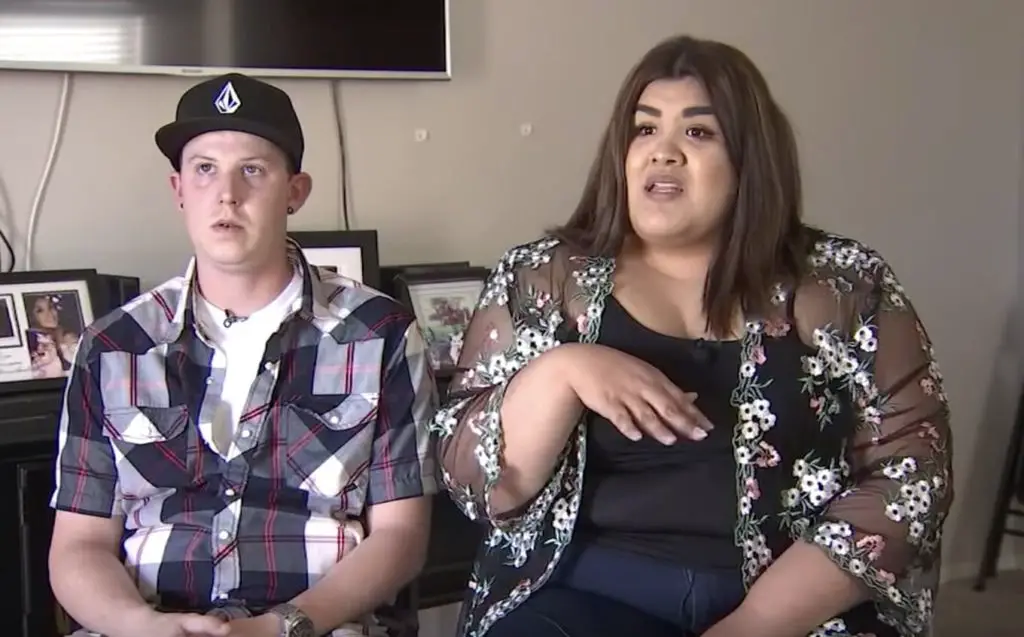 Umsted said how he knew something was wrong the moment he saw his daughter.
"She was shaking and I knew she didn't want to be there" he said.
Everything the parents were told was that the incident took place twenty minutes before they arrived, but they didn't know exactly why another kid would do that to Mila. The explanations they were getting didn't seem right.
"She told me there were three children in the classroom including my daughter," Enriquez said.
"A teacher was changing a diaper … when another child went on top of her and started biting her."
"One bite mark that you look at you'd be like, she'd be screaming bloody murder. So I want to know if someone heard a scream, where was management?" Enriquez added.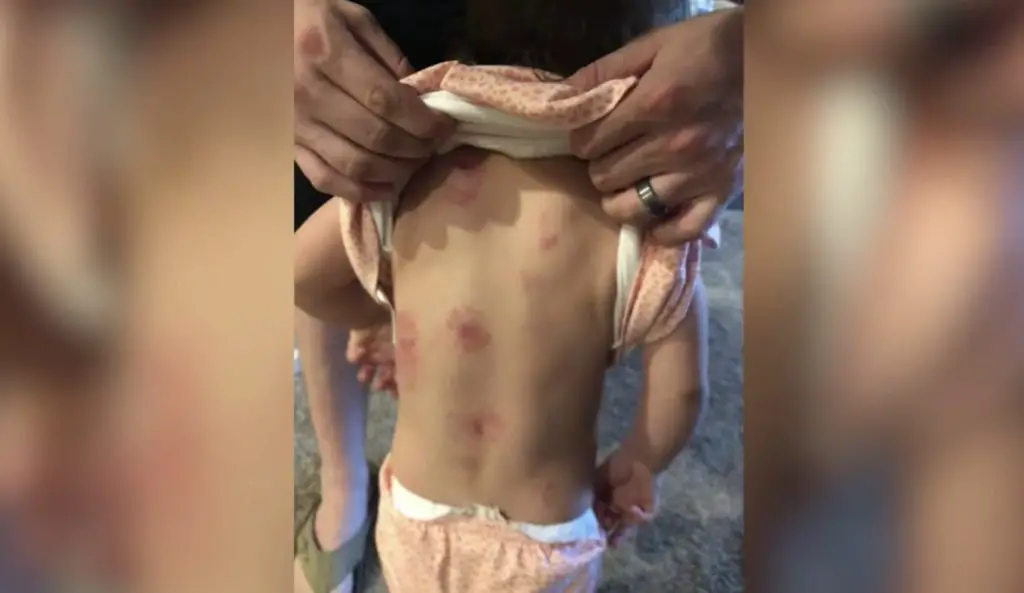 Reportedly, everything happened in about 30 seconds, which the parents say wasn't a short period of time, and someone should have intervened asap.
The incident was captured on the surveillance video but the parents were denied access to it, which makes the whole thing suspicious.
"We don't know what to think because we don't know the true answer," Umsted said.
"But there's a video out there that tells the truth."
Both Enriquez and Umsted say how what happened to their girl shouldn't ever happen to any other child and in other similar or even worse incidents to be avoided, changes at the way preschools operate have to be made.
"Sunrise should've either had two teachers in that room or they need different training," Umsted said.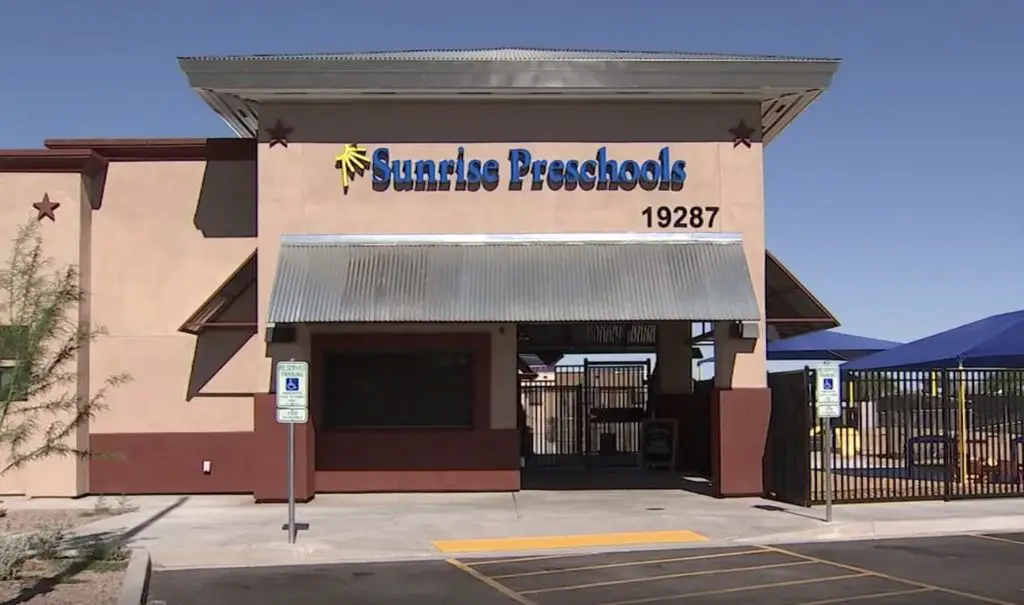 Sunrise Preschools issued the following statement:
"We are deeply concerned about the incident that occurred at the Sunrise Preschools Maricopa location. The safety of our children is our number one priority. Sunrise Preschools immediately provided care and assistance to the injured child. We are in contact with parents of both children involved. We are cooperating with the proper authorities and are unable to provide additional details at this time."
Only hours later, a new statement had been published.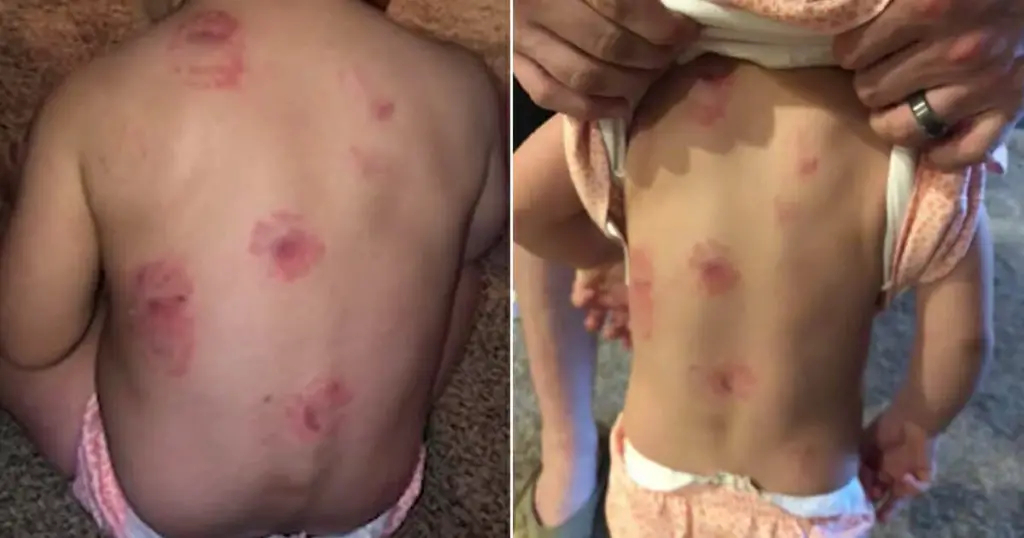 "We are truly sorry for an incident that occurred at our new center in Maricopa. Sunrise Preschools considers safety of the children in our care job one. It is our first priority. It is why we have been privileged to provide child care for more than three decades. On Thursday April 25th a toddler was bitten multiple times by another toddler during a very short timeframe. This should not have happened. Only four children were under the supervision of the caregiver watching the children. That caregiver has been suspended without pay pending further investigation.
Our mission is to educate as well as care for children. In this instance Sunrise will use this unfortunate incident as a way to further educate ourselves with input from our parents and the community", it said.
Currently, the case is still under investigation and sweet Mila's parents hope they'll learn what really happened to their girl that day.