When dancing is your thing, you don't even need a dance floor to rock. Moving to the rhythm flawlessly, without missing a single beat isn't something many people can brag about, but not this baby. He's a real performer in the making.
For the incredible show, he chose a song with a vibrant melody, "Boom Chicka Boom" by The Learning Station. We guess lullabies aren't really fit for such a bubbly baby.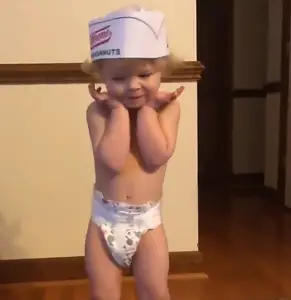 Wearing a crazy outfit of a diaper and a paper Krispy Kreme hat, he gives a performance to remember. We are so glad his mother, Elizabeth Burns, was able to put everything on tape and share it with the world.
The sweet toddler is moving his tiny butt back and forth like no one is watching, or as he really doesn't care who's around, and it's adorable. And if you take a closer look at the facial expressions he makes, it's certain he's ready to win any lip-sync challenge.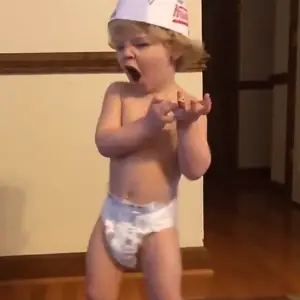 Just take a look at him. It doesn't get any cuter than this, don't you think so?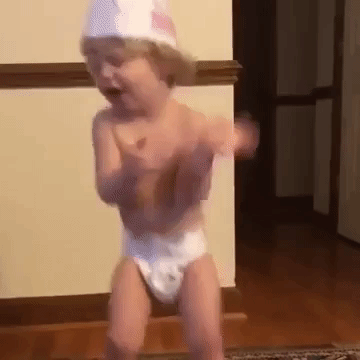 Take a look at the video below and enjoy one of the sweetest dancing routines you've ever seen.