When you think of golf, the name Tiger Woods is probably the first thing that comes to your mind. This golfer who is currently ranked 14th is still one of the best and most famous in the world of this sport. His rich and very successful career made him a billionaire. In fact he earned his first billion 14 years after being a professional.
Despite being very successful at what he does, Woods showed many times that he cares for the community, thus he founded The Tiger Woods Foundation that helps children worldwide with their education.
Despite all this, some people don't really have a nice opinion of the golfer all thanks to the infidelity scandals he was involved in.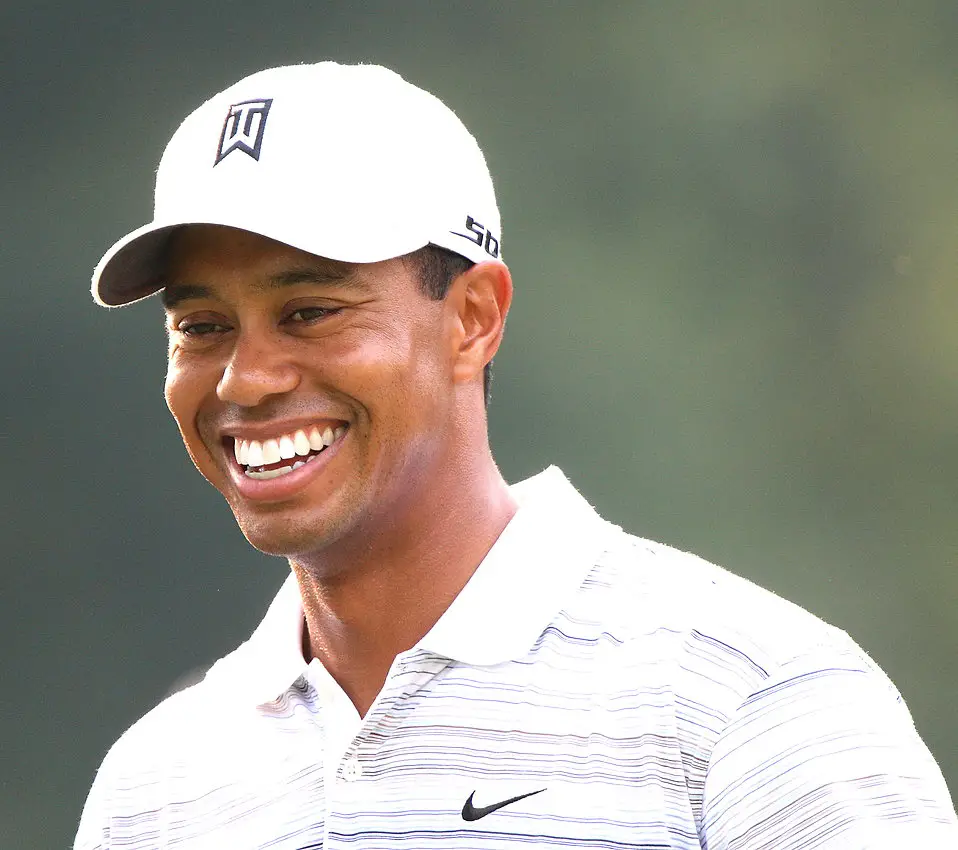 Back in 2009, while he was still married to the Swedish beauty Elin Nordegren, Woods was reported to be cheating on her. What's most, tabloids claimed he was involved with 18 different women during his marriage. This news shocked the world, especially his fans who believed he was lucky to be having such beautiful wife and family.
When Woods and Nordegren first met, she had a boyfriend and worked as a nanny for the Swedish professional golfer Jesper Parnevik. It was reported at the time how she didn't have intentions dating Woods, and he was okay with that. "Tiger was OK with that," Mia Parnevik, Jasper's wife, said. "There was a big line of single golfers wanting to meet her. They were gaga over her. "
But then, the two somehow fell in love and got engaged in 2003 during a four-day vacation on a South African game reserve.
The famous couple got the attention of many people and the paparazzi. Their life resembled a fairy tale. The two got married at a private ceremony at the 19th hole at the Sany Lane resort in Barbados. Among the guests were Michael Jordan and Charles Barkley.
In 2007, Nordegren gave birth to their baby daughter, Sam Alexis, and two years later, the couple welcomed their son into the world, Charlie Axel.
Then in 2009, Woods' affairs were exposed and the marriage burst like a bubble. The Parneviks felt the guilt of introducing Woods to Nordegren. However, it wasn't their fault because they couldn't possibly know of the secret life of their friend Woods.
"I'm kind of filled with sorrow for Elin since me and my wife are at fault for hooking her up with him, and we probably thought he was a better guy than he is," he said.
Woods tried to fix things, but the pair eventually split. After their divorce in 2010, Nordegren got $100 million and she and the kids moved to Florida. Over the years, Woods and Nordegren managed to smooth things down and remained friends for the sake of their kids.
"Having the relationship that I have now with her is fantastic. She's one of my best friends. We're able to pick up the phone, and we talk to each other all the time. We both know that the most important things in our lives are our kids. I wish I would have known that back then," Woods told Time.
"My relationship with Tiger is centered around our children, and we are doing really good – we really are – and I am so happy that is the case. He is a great father," Nordegren told People in 2014.
It looked like Nordegren could now take time for herself. She finally made her wish of becoming a child psychologist true after she graduated from Rollins University.
She was such an inspiration for many other moms out there that she was asked to give a speech during the graduation ceremony. "I was surprised when they called and asked if I wanted to give this speech. In the press I have been called a woman of few words and criticized by the media for not talking very much. A commencement speech is meant to inspire. And when I started to think what I should say to you all today, I got a little scared. What words could I use to inspire us all after a long journey in college? One week after that phone call, I got off an American Airlines plane and one of the flight attendants gave me a note. I hurriedly took the note and said a quick 'Thank you' and continued to pick up my bags. Later, I finally had time to read what it said. The note read: 'Thank you for being my inspiration, greetings from another single mom.' I was touched by the beautiful words from a total stranger."
In October 2019, Woods' ex wife gave birth to a baby boy. The father is the former NFL player Jordan Cameron. The two seem very happy together.
Although she has always tended to stay out of the spotlight, one thing about beautiful Elin Nordegren that caught our attention recently is the new house she bought. After she sold her $50 million dollar estate, she chose a new one, again in Florida, in the prestigious Old Palm Golf Club gated community.
The six bedroom place has been newly renovated. It has a breathtaking view and looks at a pond on the community's own golf course.
Everything inside, from the lighting to the security system, could be controlled with a phone as the place is integrated with a smart home Lutron HomeWorks System.
There is also a gym inside, an office, an elevator, and a huge media room for movie nights with the kids. The backyard is as breathtaking as the rest of the home. There is a pool there, a spa, and an outdoor kitchen, while the inside kitchen is huge with a state-of-the-art dual island, a coffee bar and a grill. The best thing of all, however, must be the glass-enclosed refrigerated wine room.
Thanks to the huge windows, there is plenty of natural light in the house. As of Nordegren's master bedroom, there is a fire place which makes the room cozy, a separate sitting room, custom closets, and over-sized dual bathrooms.
On the property, there's also a separate one-bedroom apartment and a couple of garages.
What an incredible home this is.