Being the sister of one of the most famous names the world of fashion has ever seen, Donatella Versace, a fashion designer, a businesswoman and a socialite, has led quite a lavish lifestyle.
When her late brother Gianni Versace, the founder of the luxury fashion company Versace, was killed, Donatella inherited a portion of the iconic brand and became its creative director. At the time being, she is the brand's chief creative officer. 
Along with her brother Gianni, she is widely credited for the supermodel phenomenon of the 1990s by casting editorial models on the runway.
Gianni and Donatella were extremely close. She was his muse and someone he trusted. With Gianni's loss, Donatella's world crushed and she has never been the same.
Donatella, who is a mother of two, has recently been spotted hitting the beach with three male friends.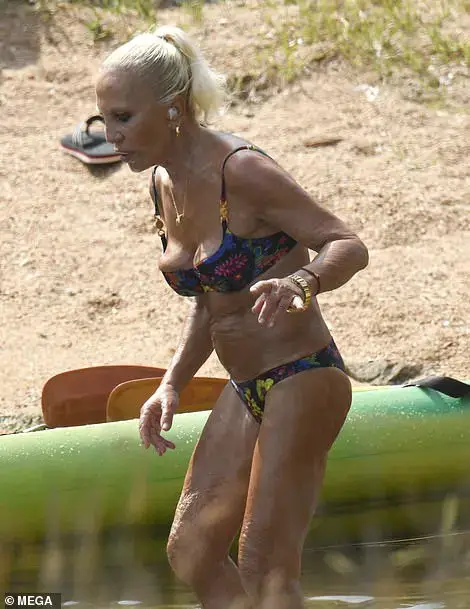 The 67-year-old designer could be seen enjoying canoeing with her companions before the group takes a dip in the crystal blue ocean. 
Donatella showed off her figure as she was spotted slipping into three different bikinis that teamed a top with a plunging neckline and high-cut briefs. It was obvious she was having much fun.
For years following her loving brother's assassination, Donatella struggled to collect herself but failed multiple times. During a celebration of her daughter's birthday, she experience meltdown, so musician Elton John once staged an intervention for her.
However, no matter how hard it was for her to move on, she knew it was her only choice if she wanted to keep the company running and with that, keep her brother's legacy alive.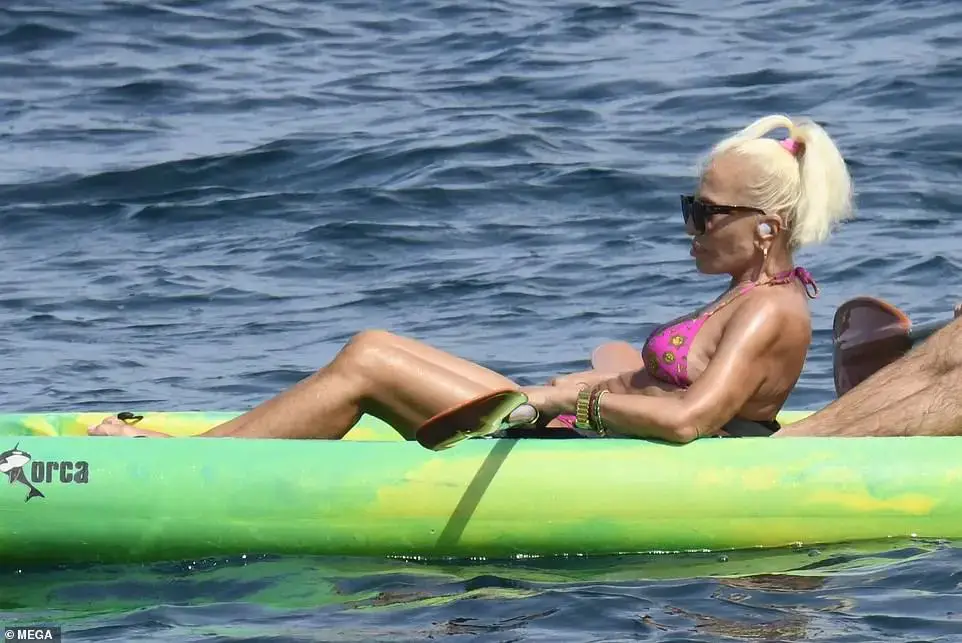 Donatella found strength to take over the business, but she admitted she was forced to wear a 'mask' to hide her insecurity and fear of failure.
For more on the life and work of this queen of style follow this link.
Please SHARE this story with your family and friends on Facebook if you are a fan of Versace's brand.
Bored Daddy
Love and Peace