People seem to be more and more into reality shows nowadays than ever before. Why we love these shows so much is that they show real people doing real things. One of the shows that is on air for over a decade and is as popular today as it was back in the day is Pawn Stars.
It started with Richard Harrison, known as The Old Man, and his sons running their Gold & Silver Pawn Shop in Las Vegas, Nevada. Over the years, they purchased, sold, and evaluated a huge number of artifacts with incredible background stories.
Sadly, The Old Man passed away in 2018, at the age of 77, and his son Rick Harrison took charge of the famous shop which resembles a history museum and brings a lot of cash.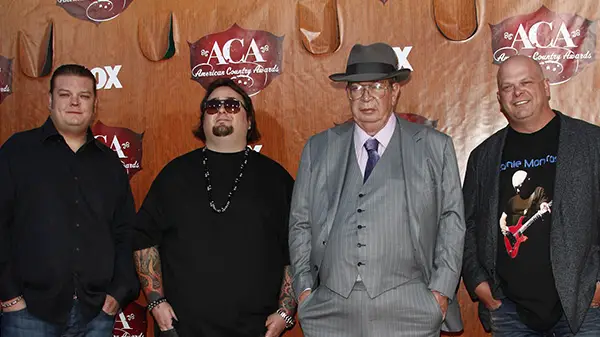 After Richard's death, Rick paid a tribute to his father with a touching message.
"He will be tremendously missed by our family, the team at Gold & Silver Pawn and his many fans the world over," Rick wrote on Instagram. "He was my hero and I was fortunate to get a very cool 'Old Man' as my dad. That I got to share him with so many others and they got to see what a great family man he was is something I am grateful to have experienced with him.
"I think about him every day. I had a different relationship with him," Rick said.
"Most people, when they turn 18, they go off to school, get a job and move out. I worked with my father from the time I was a kid. He stayed in the Navy for years because of me. Otherwise, it would have been really difficult with my medical expenses. But despite my epilepsy, he never treated me differently."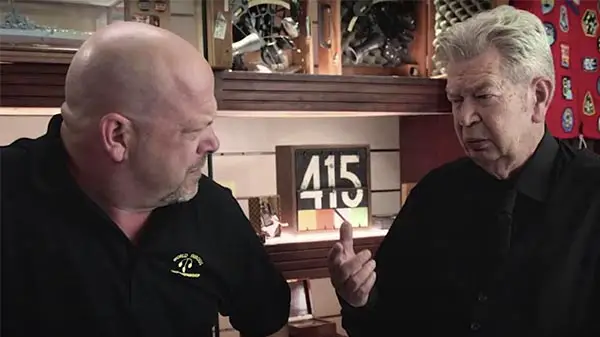 In fact, in order to be able to work alongside his father, Rick dropped out of high school and learned how the business was done. Speaking of his childhood, he says he started buying and selling stuff from young age, and soon after, he expanded from dealing with coins and gold, to vintage cars, firearms and a huge number of different antiques.
Speaking to Review Journal, rick recalled how his dad found the idea of doing a show "the craziest, stupidest thing he'd ever heard." The great thing is that he later changed his mind and that's how Pawn Stars was born.
"I remember telling him, 'Dad, you've got to come in Saturday for the sizzle reel.' And he looks at me and says, 'Rick, you're never getting a bleeping TV show. It's just not going to happen.' I begged him to come in that Saturday. But we had to have him. He was the grumpy old man that everyone loves," Rick said.
"At first, I just thought a season or two would be good for business," he added. "It's really bizarre. I'm just a fat pawn broker, and now I'm known all over the world."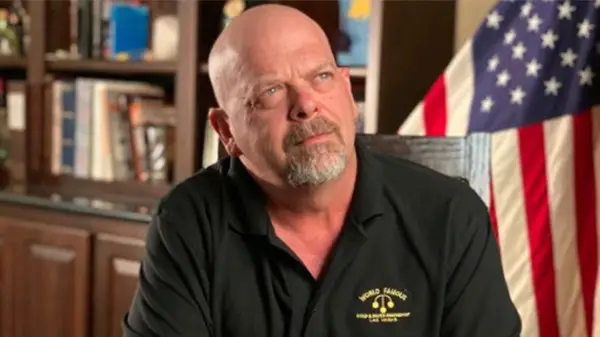 Today, Rick runs the shop with his son Corey and his friend Austin "Chumlee" Russell. The pandemic affected the income and Rick confessed that before it, the shop made $4,000 a day and now it went down to less than $400.
Over the years, Rick managed to accumulate a net worth of around $9 million all thanks to his business, the reality show, and his restaurant.
He's giving a significant amount of money to different charities and is on the board of the Epilepsy Foundation. Having epilepsy himself, Rick is hoping to raise awareness about the condition. Speaking to Fox, he said: "If you have a seizure, you're going to know it," he explained. "There are some people, you have, like they'll have small seizures when they sleep and they don't even know it. It's a disease that I think just a lot more people need to know about or maybe need some more awareness about it, and hopefully I'm going to find a cure for it one day, well, not me, the Epilepsy Foundation, not me."
Pawn Stars airs in over 100 countries, and people can't have enough of Rick. "First off, most reality shows are pretty much scripted. Mine is not," Rick said of his show. "And it's truly different every week. You can have a show about motorcycles or cars, but there's only the only so much you can do with a motorcycle or a car every week. And people want to learn, but they don't want to feel like they're sitting around with a professor. I give all the history lessons and I make learning entertaining on the show."
He says he is a real celebrity and people not only from America but basically from all around the world recognize him. The show aired in France recently and although a great portion of it had to be filmed there, Rick says he doesn't mind traveling around.
"Seventy-five percent of TV shows in France have to be made in France, so it was very difficult to be on there," he told Review Journal. "They are watching the very beginning of the show right now, so I'm like a rock star there and before the lockdown 15 percent of my business was French.
"I went to Buenos Aires and was mobbed. Last season, when we were filming in Rome, everyone's running up to me. In Kuala Lampur, they know who I am."
We do hope you love watching Pawn Stars as much as we do. Keep up the great work, Rick.