Recently, many cases of horses being slaughtered for their meet have been reported and owners are left worried because they don't know how to protect these animals from being killed. Most of these cases took place in Florida. One horse owner named Brena Kramer of Zephyrhills speaks of a devastating incident of this manner and says that if it wasn't for her two Rottweilers who scared the intruders, her horses would have been long gone.
When she got up one morning and went to check on the horses, she noticed they had cuts on their faces and one of them still had a rope around its neck.
Brena leaves the dogs to patrol outside and is convinced the intruders failed to kill the horses because they got scared of the Rottweilers.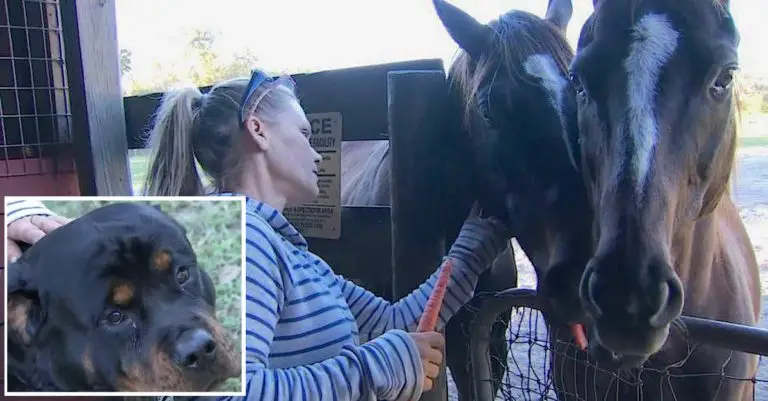 She wants other horse owners to know of the dangers because the situation with the horse slaughtering in Florida is concerning.
"It is common down South. It's something most horse owners know about, especially in Florida," she told Fox13. "They will bleed them out and start butchering while the horse is bleeding."
If you want to learn more, take a look at the video below.