Bruce Willis's family announced that he stepped away from the acting career that meant so much to him following the aphasia diagnosis, a condition which affects one's ability to communicate.
The statement, shared by his daughter Rumer, read, "To Bruce's amazing supporters, as a family we wanted to share that our beloved Bruce has been experiencing some health issues and has recently been diagnosed with aphasia, which is impacting his cognitive abilities."
People close to the family say that they all hope to get as much time with the Pulp Fiction star as they can as his health is deteriorating. Further, they claimed that "Bruce can't say much, and it doesn't appear like he understands much of what people say," so Emma serves as his spokesperson and communicator.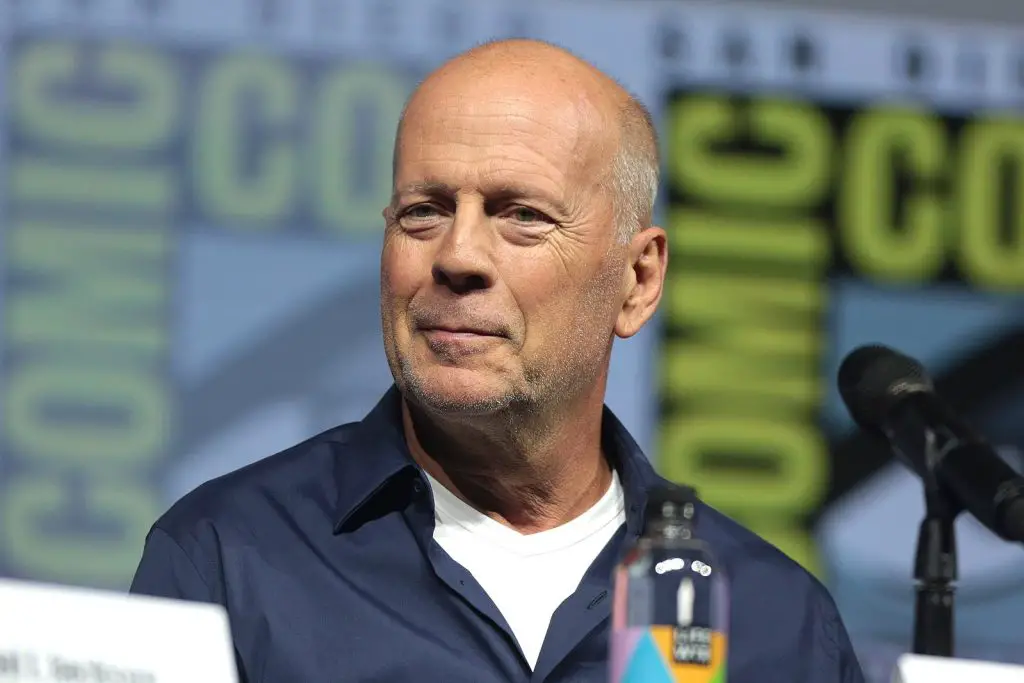 Emma, his current wife, is taking care of the actor around-the-clock but says his condition has taken its toll on her own health as well.
"Someone told me not long ago that when you over-care for someone, you end up under-caring for yourself. That stopped me in my tracks and really resonated with me," Emma revealed.
"I don't mother myself perfectly but I know that I have some basic baseline needs that are a must… I think it's important to find that one thing that makes you feel good and build from there."
She then added, "I put my family's needs above my own, which I found does not make me any kind of hero. That amount of care for everyone else within my household had taken a toll on my mental health and overall health. And it served no one in my family."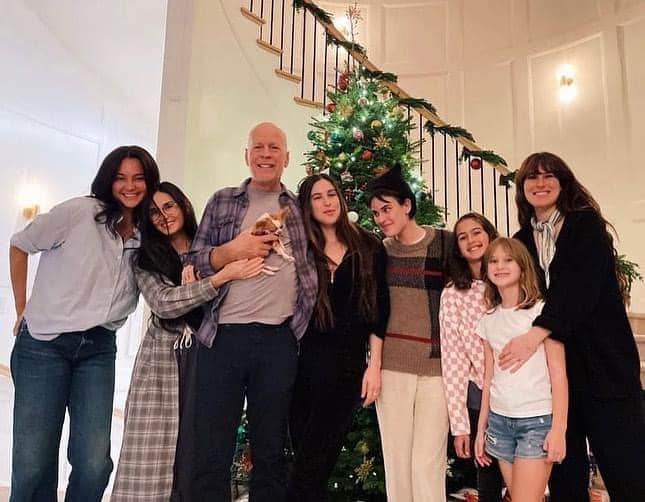 Fox Baltimore, Dr. Duane Campbell, Chief of Neurology and Director of the Stroke Center at MedStar Health, explains aphasia as a feeling of being "trapped."
"It's extremely frustrating because people feel trapped. I mean so much of quality of life is the ability to express yourself and communicate," he said.
"If you can imagine all your families around and you can feel what's bothering you – you know, what's going on – and they're speaking to you and you can't understand what they're saying to you. It's extremely frustrating. It's very isolating that effectively, it's like you speak your own language and no one else understands you. So that's very debilitating."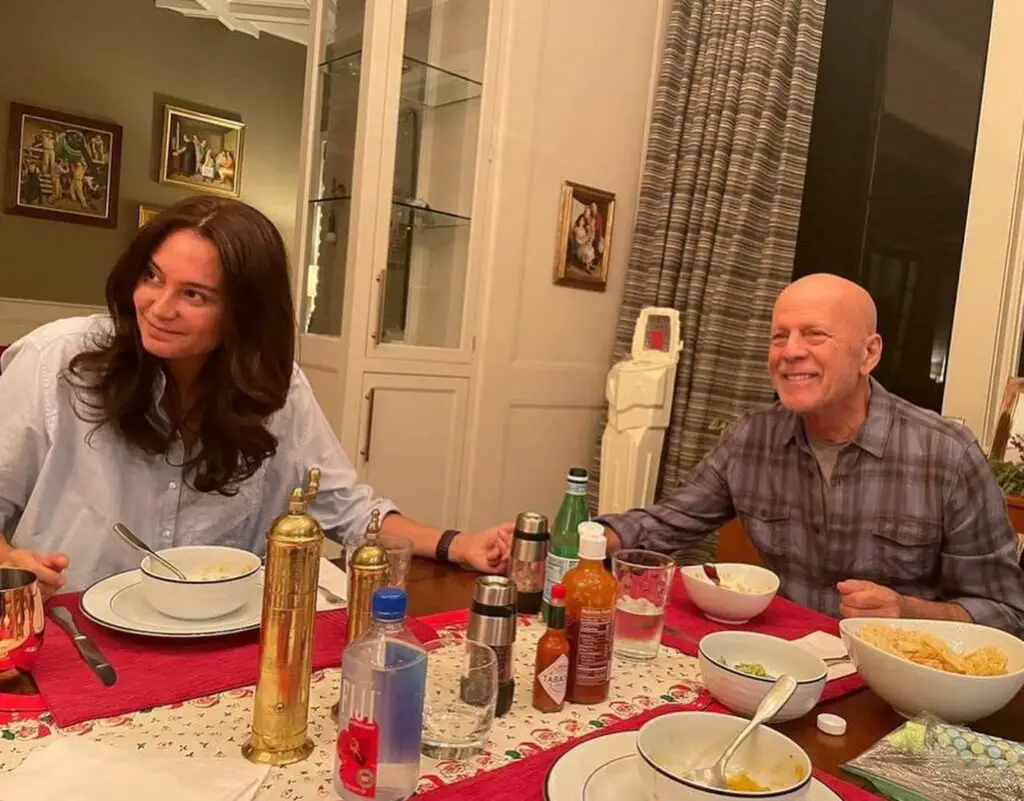 The Willis family celebrated Christmas together, and that included Demi Moore, Bruce's ex-wife, and their daughters.
Demi posted a photo with the caption, "We are FAMILY!! Getting into the holiday spirit!"
Unfortunately, with Bruce's health deteriorating, they fear this could be their last Christmas together, according to sources close to the family so they want to make the most out of it.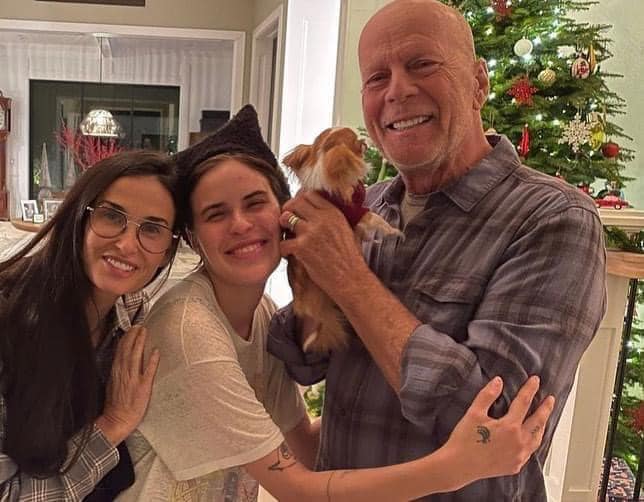 The family was reported to have taken a trip together ahead of the holidays.
Sadly, there is currently no cure for aphasia and most people affected by it need daily support with their everyday activities.
We wish Bruce Willis many more Christmases with his loving family.
Please SHARE this article with your family and friends on Facebook.
Bored Daddy
Love and Peace