Even after 42 years of his death, Elvis Presley is still regarded one of the most significant cultural icons that has ever lived. His charm, charisma, and incredible talent stole the hearts of many and he made fans in each and every country in this world. Dubbed "The King of Rock and Roll," Elvis' work and music continues to live long after his death and will likely remain popular among many future generations.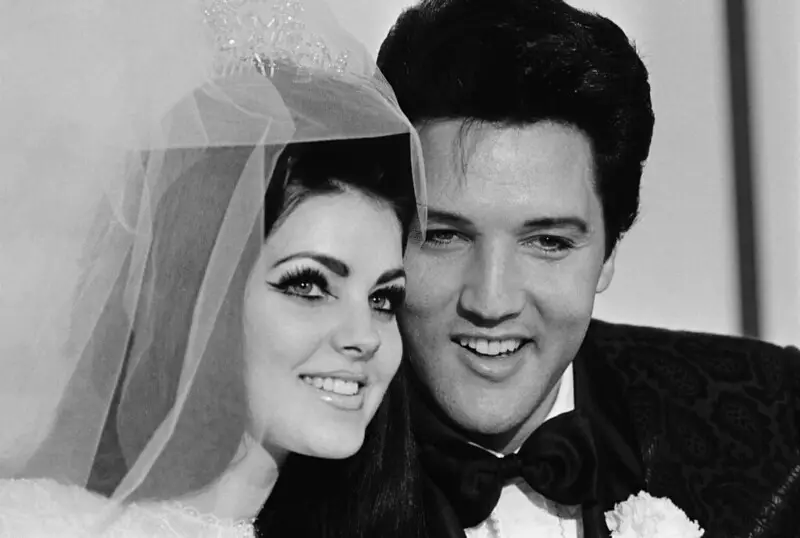 He met the love of his life, his beautiful ex-wife Priscilla when she was just 14 years old during a serendipitous encounter in Bad Nauheim, Germany.
Priscilla was just a baby when her father James Wagner who was a pilot in the Navy lost his life. Sadly, he never got to meet his beautiful baby girl. Eventually, Priscilla's mother re-married to Air-Force officer Paul Beaulieu who became a father figure and a very important person in Priscilla's life. Because of the nature of his job, the family was forced to move from base to base every two or three years.
Priscilla said of those times how she was a shy girl who didn't want to make many friends because she knew they would move places, so she didn't feel like getting close to people who wouldn't likely remain a part of her life.
It was when the family moved to Germany that she first met Elvis Presley.
It looked like The King knew this girl was the love of his life the moment he laid eyes on her. During the next two years of their life, the two stayed in touch before Elvis invited her to spend the summer with him in his Los Angeles place. By the next spring, Priscilla moved to the US in a house near Graceland before she moved in with Elvis.
The couple tied the knot on May 1, 1967 and welcomed their first and only child Lisa Marie the following year.
The baby that was about to make their relationship even stronger seemed to be the reason why Elvis' feelings and affection for his wife started fading away. Speaking to the Daily Mail at the time, he said he never really planned on marrying Priscilla or having a child together. This came as a shock to Priscilla who was still very young.
According to Vice, Priscilla once said, "Elvis had mentioned to me before we were married that he had never been able to make love to a woman who had a child."
The couple eventually separated, and on the day of their divorce on February 23, 1972, the two left the courthouse hand in hand. They both spoke how they still loved each other, despite the decision of getting separated.
"I divorced him even though I still loved him, but I needed to find out what the world was like, but the greatest thing about our relationship is that we still loved each other," Priscilla said.
After Elvis' death, Priscilla turned the Graceland into a tourist attraction and pursued a career as an actress. Her most significant roles are that of Jane Spencer in the successful Naked Gun films and Jenna Wade on the long-running television series Dallas.
She also became part of the infamous Church of Scientology defined by many as a cult which is the church to many celebrities among which Tom Cruise.
Priscilla was involved with Rob Kardashian from 1975 to 1976 and then dated Marco Garibaldi for almost two decades with whom she has her son Navarone Anthony Garibaldi, a musician and part of the band Them Guns. Priscilla is a grandmother to four grandchildren. Sadly, her grandson Benjamin Keough died of suicide on 14th of July 2020. Lisa Marie Presley was said to be left completely heartbroken. Her manager Roger Widynowski told TMZ, "She is completely heartbroken, inconsolable and beyond devastated but trying to stay strong for her 11 year old twins and her oldest daughter Riley. She adored that boy. He was the love of her life."
Today, Priscilla is 75 and still looks very beautiful. She has confessed, however, that her looks is young and fresh thanks to the plastic surgeries. Even now, the ex of The King is working on keeping his legacy life.