Some people possess the ability to touch our soul so deeply that they leave a mark we are never able to erase or forget.
A nurse at the Life Care Center in Kansas City, Isabelle Jennings, is one of those people. Having been part of a nursing home, this incredible woman has always made sure the residents receive way more than just medical care. Isabelle, just like the rest of the staff, does all in her power to always make the day of the people she takes care of.
Although she treats everyone equally, there was one particular patient, Mary Helen Schmelze, with whom Isabelle bonded over the mutual love for singing. Each and every day, Isabelle would sing to Mary Helen, while listened with admiration.
During the last couple of months, Mary Helen's health deteriorated as she suffered from congestive heart failure. Being on the verge of death, she could forget of her condition when Isabelle treated her with her songs.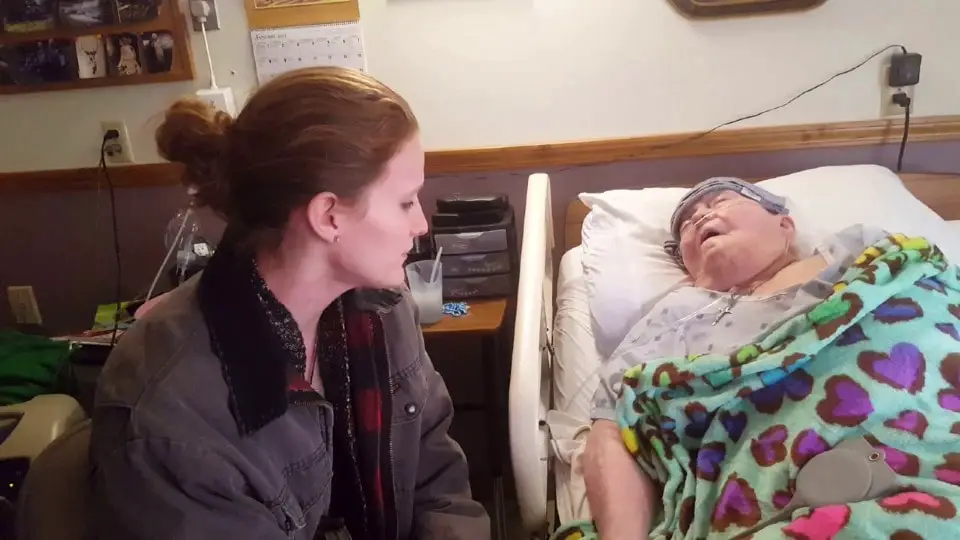 When Isabelle got a call one day about Mary Helen's health situation, which wasn't the brightest, she rushed to the center and sang a hymn to her one last time.
Mary Helen's granddaughter, Julie, witnessed the touching moment and recorded it.
Unfortunately, the elderly woman passed away mere days after the video was shot.
Speaking of her patient, who grew close to her heart over time, Isabelle told Today, "I adored Helen and I counted her as a friend and I knew that would be the last time I saw her."
After Mary Helen's passing, Julie asked Isabelle for a permission to post the video of her singing the hymn In The Garden to her grandmother online. Isabelle said yes, because she knew it could help other carers to treat their patients the same way, as though they are family.
To see the touching moment go to the video below.
Please SHARE this beautiful story with your family and friends on Facebook!
Bored Daddy
Love and Peace!