How many people you know can say they did things ahead of time? Not many, I guess. Because being a progressive force and doing things your way takes a lot of courage, especially when you are surrounded by people who hold on to conservative beliefs and are resistant to change.
Jackie Stallone, the famous mother of Sylvester Stallone, lived quite a life.
She was considered a socialite and a pioneer, but above all, she attracted a lot of attention because of her obsession with plastic surgery.
Born Jacqueline Frances Labofish in Washington D.C. in November 1921, to a father who was a well-known lawyer and a mother of French descent, Jackie was expected to follow into her father's footsteps. She, however, had imagined her life quite differently, away from the courtroom, so when she turned 15 she ran away from home and joined the Ringling Bros. and Barnum & Bailly Circus for the Flying Wallenda's act.
"My father, who was a wealthy lawyer, wanted me to go to law school. But I wanted to be onstage," Jackie told The Times of London in 2005.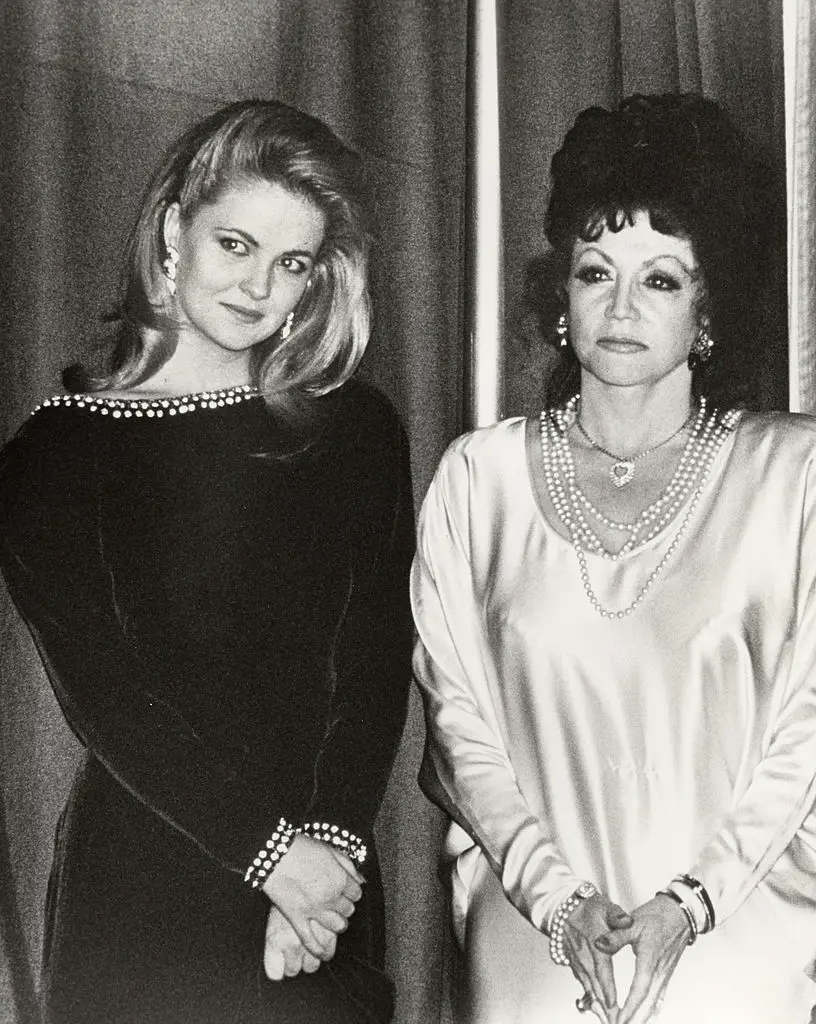 After working as a trapeze artist and singing in a choir on Broadway, Jackie returned home to Washington D.C. and did something no one has done it there before. She started her own TV show where she practiced exercise and weightlifting, something everyone believed was not for women during the 1950's. One thing was certain; Jackie broke barriers and her show became a hot topic back in the day.
One day, she tried entering a gym because she wanted to weight lift but was told she didn't belong there only because she was a woman. Men were convinced women belonged in the kitchen, and that infuriated Jackie who decided to open a women-only gym, Barbella's, next door to the men's gym.
"Of course, the city tried to close me down every week because I had this big wooden statue of a woman saying 'Barbella's' – a woman with about a 56-inch bust – lifting weights, you know? That was my inducement… because for some reason o another, everyone was flatchested in Washington, D.C., in the '50s," Jackie shared with the Sun Herald in 1988.
In 1945, Jackie met her future husband, Frank Stallone. The following year, Sylvester Stallone was born.
The news of his birth was welcomed with mixed emotions. He was perfectly healthy while in the womb, but during delivery, doctors used ice-picks in order to get him out and damaged half of his body and face. Sly, as his mom called him, was left partially paralyzed.
"During the delivery to speed things up, they grabbed these ice-picks [forceps] and yanked the baby out paralyzing his whole head and face and part of his body. His body was so deformed it was pathetic," Jackie said.
"The doctors told me 'He's so crippled you ought to put him away.' But I decided he was going to walk, he was going to talk," she added.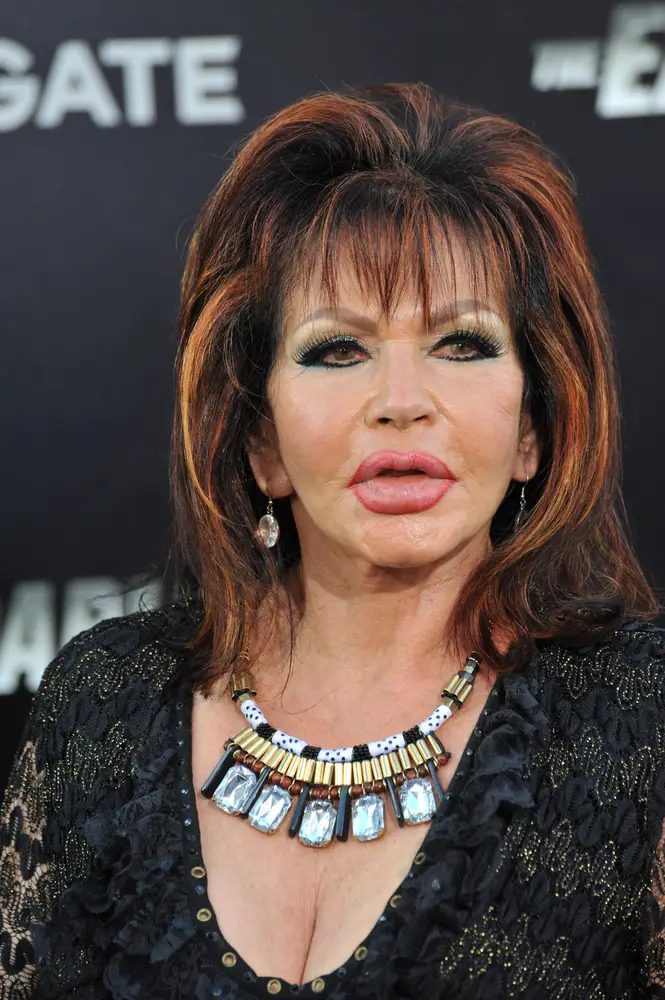 Her sons were the center of Jackie's world. She was considered a very devoted mother who did so much for her boys. She divorced Frank in 1957.
In 1989, Jackie appeared in the wrestling program GLOW: Gorgeous Ladies of Wrestling, and turned to astrology, which became her permanent career. She published a book and did TV shows where she would give people advice for money.
However, she would probably be most remembered for her appearance and the many plastic surgeries she had over the years.
She couldn't put her addiction under control even after turning 90. In fact, she never stopped "improving" her face, and although it looked like she was happy with the way she looked, she regretted changing her appearance so drastically.
"I do and actually I've got too much, I look like I've got a mouth full of nuts, it's Juvederm (a cosmetic filler), too much of it. I feel as though I look like a chipmunk," she told Daily Mail in 2013, adding that she had over 50 injections and three chemical peels.
"It plumps [you] up here (pointing at her cheeks) but it looks like you have a mouth full of walnuts."
She was aware people were talking about her. "I know it isn't normal. The papers in London are the worst. They say, 'She's the world's worst', that I look like a pet bulldog. I really do. I've seen too much bad work," she said. At the same time, she denied ever using botox. "No Botox, I don't need that, what I want Botox wouldn't help. I don't have wrinkles in my forehead, I genetically don't have that, that's something I can be thankful for," she said.
Jackie was a woman who took great care of herself. She was very fit even when she turned 97. Very often, she posted photos of her at the gym wanting to raise awareness of the importance of exercise and to encourage everyone to lead a healthy life.
Unfortunately, she passed away just two years before reaching 100.
The news of her passing was shared by her son Frank who posted a heartbreaking tribute to the woman who meant the world to him and his brother.
"It was hard not to like her, she was very eccentric and flamboyant person.
"Her mind was as sharp as a razor till the day she died. She never wore a mask a true revolutionary gal. My brother Sylvester took care of her like a Queen for all of her life. I will never be able to call my mom again or have her yell at me why I never got married. But we all loved her and her spirit to survive and prevail . I'll miss you always mommy."
The cause of death remains unknown until this day. What we know is that she died in her sleep.
Rest in peace, Jackie Stallone. You are dearly missed.