The wedding day is finally here and everyone is excited to be part of the very special event that celebrates the true love and that happily ever after we are all striving for. The groom is waiting for his loved one to walk down the aisle into his arms and stay there forever. The stunning bride is eager to say the wedding wows and promise to love and to cherish her husband until eternity. 
This is pretty much what all weddings are about, and attending one brings joy in everyone's heart. But, when we think about it, for this day to be perfect a lot of people should be taking part in the organization. However, out of all those involved, the maid of honor and the best man have the most special roles. They go above and beyond just to make sure the newly weds get the day of their dreams. And as the bride's best friend is handling stressful situations and people, as well as going through all the fittings and other decisions making processes, the best man is there to support the groom and give the "killer speech" that would make everyone laugh and get emotional at the same time. 
A groom named Nick knew exactly who would perfectly fit the role of a best man on his wedding day: his 7-year-old son Vincent.
The boy probably didn't do any planning regarding the bachelor party, but the speech this charmer gave was so out of the ordinary that we are sure you haven't heard anything sweeter.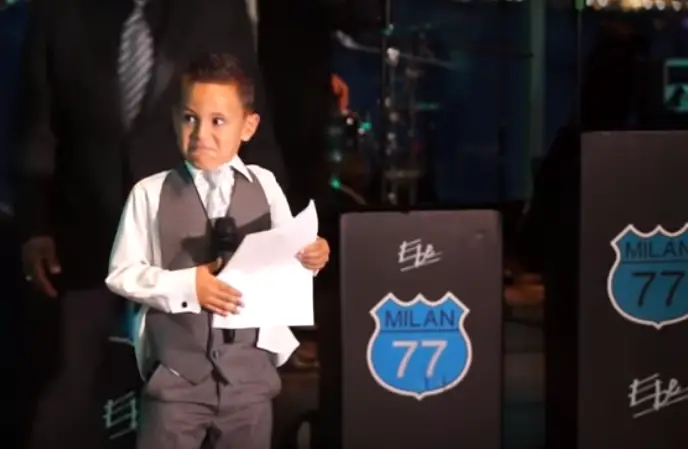 Although many expected Vincent to experience sort of stage fright, he acted as though this was something he did countless of times before. Pretty confident in himself, he took the microphone in his hand and presented his speech which was an engaging mix of jokes, lovely anecdotes, and well wishes. This made his father and his stepmother Lauren very emotional. 
Using sweet instances, Vincent talked about how much of a superhero his dad was for him. 
"Every real superhero needs a sidekick, and that's me. And every TRUE superhero needs a pretty girl by his side, and that's Lauren. In my opinion, we make an unstoppable team."
These are truly remarkable words coming from someone so young. The guests were left with tears in their eyes. They cried and laughed at the same time as young Vincent raised the bar.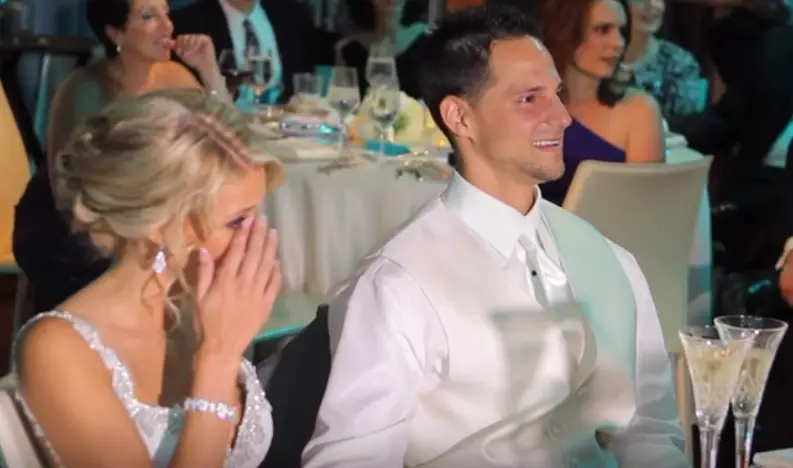 The ending was most hilarious of all as handsome Vincent proposed a toast and politely refused the glass of water he was offered. He did give his daddy a huge hug and a high-five at the end which was a sweet father-son moment.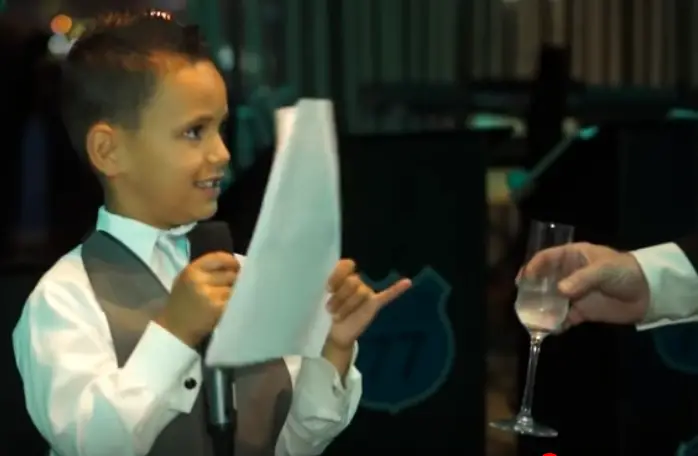 We are sure both Nick and Lauren are happy to have such a loving young boy who loves them so much by their side.