The life of Terri Calvesbert from Ipswich, England, changed forever when she was just an 18-month-old baby. Today, she is considered a fighter who never gave up on her life and her future.
Around the time she turned one and a half, Terri suffered a horrible incident. Her mother, Julie, had a hard time putting the baby to sleep. "She was normally such a brilliant sleeper, so I didn't understand why she wouldn't settle," Julie recalled in an interview with The Sun. Not knowing what to do, Julie decided to let the girl tire herself out and left the room forgetting she placed her burning cigarette there. "I never smoked in the flat, but this one night I did. I don't know why to this day, I did such a stupid thing."
Shortly after, Julie heard Terri screaming so she went back to the room. At that point, the entire place was filled with smoke and everything was caught on fire.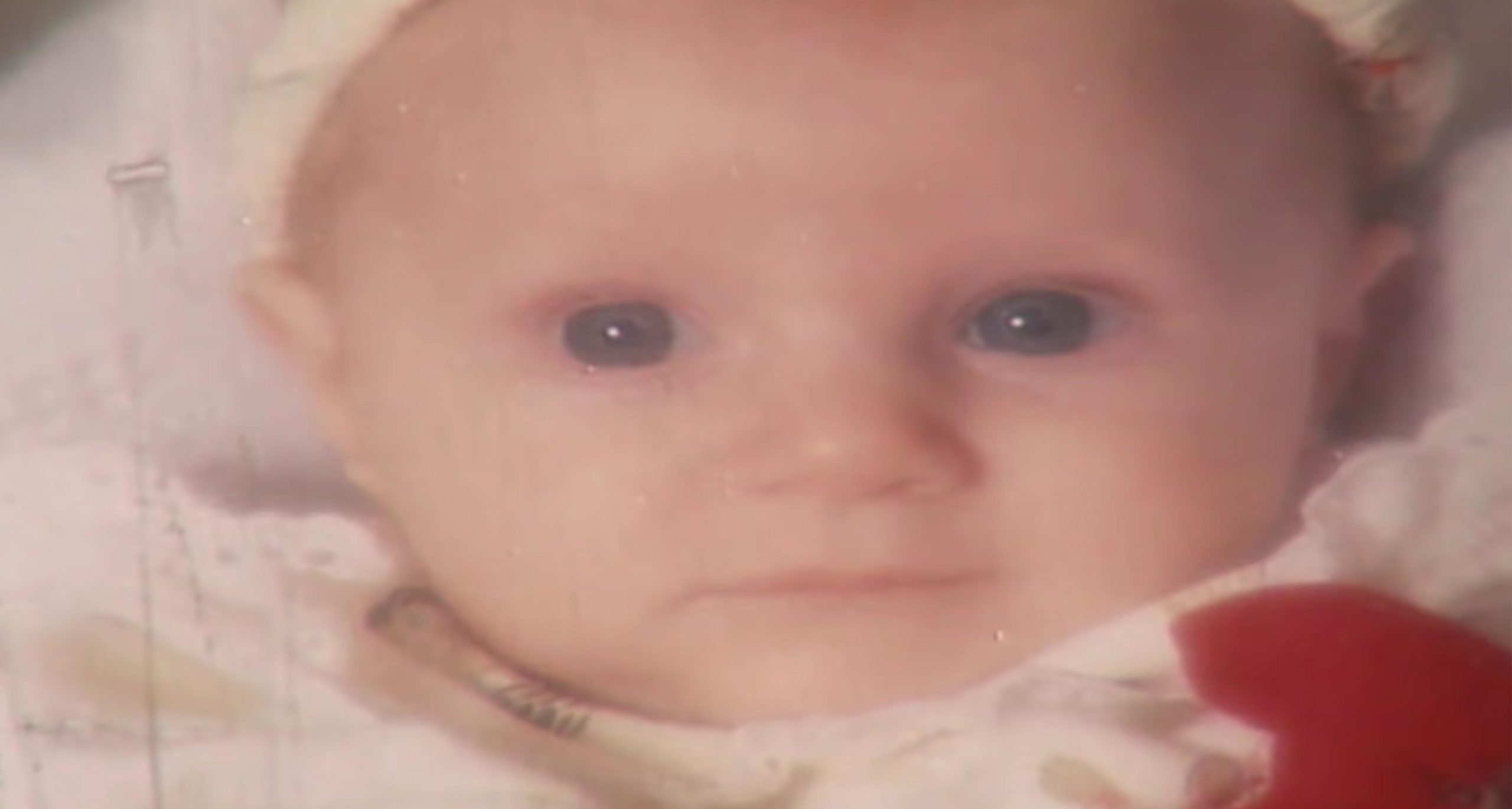 In a state of panic, she immediately called 911.
"I remember running into the kitchen and getting a bowl and filling it with water and throwing it into the bedroom, but it made no difference. So many people have said to me since that I should have gone in there and got her. But I panicked," Julie recalled of that horrible night.
Terri suffered horrific burns on 90 percent of her body and no one believed she would survive.
"I have never seen anybody with extreme burns to that degree," firefighter Simon Bevan, who saved Terri, said in the Channel 5 documentary, The Girl With 90% Burns. When he spotted her, he thought she was a charred plastic doll.
"She was so badly burnt I could not extend her neck to resuscitate her, and her body was totally rock hard. No one was expecting Terri to survive."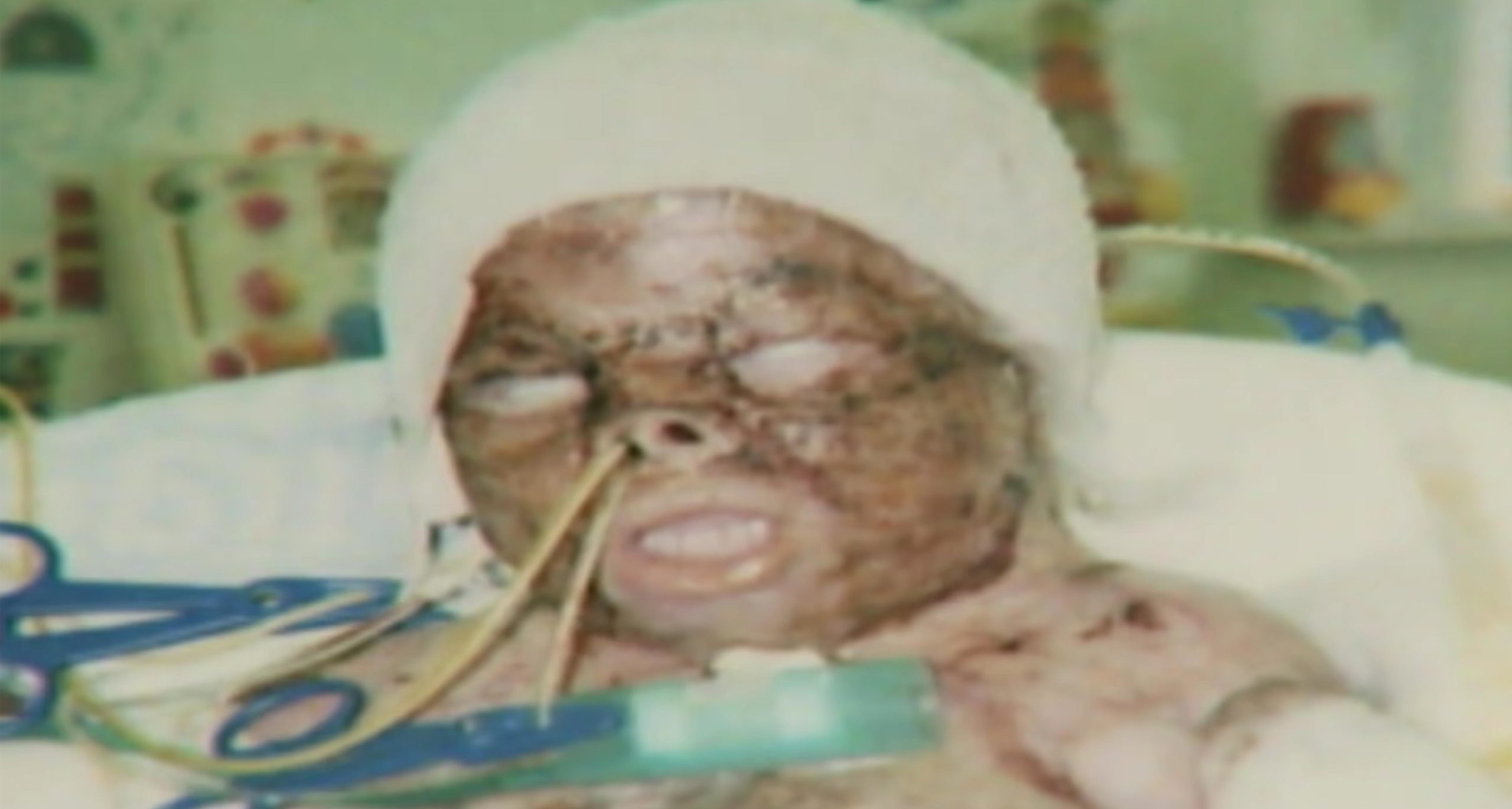 Terri spent six months at the St. Andrews hospital in Chelmsford, England, and required more than 40 skin grafts. Until the age of 12, she had undergone 60 surgeries and her survival was dubbed a miracle. Sadly, Terri lost her hair, her nose, her fingers, and one of her feet.
During the time she was fighting for her life, her mother, filled with guilt, left Terri an her father. Luckily, Terri's dad, Paul, is one of the best and most caring people there are.
"My dad stays with me and takes me down to the operating theatre, but all the operations scare me and they hurt a lot," Terri said in the past.
"The last operation I had was on my left hand, to open out my fingers, but that was horrible because it got infected and I was really sick. I need eye drops too and because I didn't have them put in that time, my eyes were sore too," she added.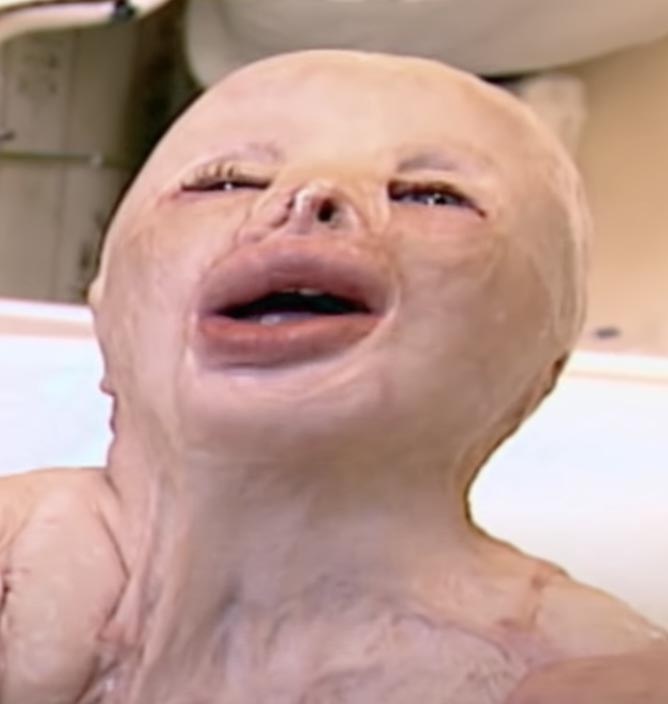 For her bravery and determination to regain her life back, Terri was awarded a Pride of Britain child of courage award by the Duchess of York in 2004.
With the help of her dad, she achieved many things. Terri was able to go to school where she made many friends who never teased her for her appearance but accepted her for who she is.
Terri moved on with her life. She even forgave her mother for leaving her. Years after the accident, Julie contacted Terri's father and asked to see her daughter. Having such a big heart as she does, Terri agreed and the two see each other every now and then even today.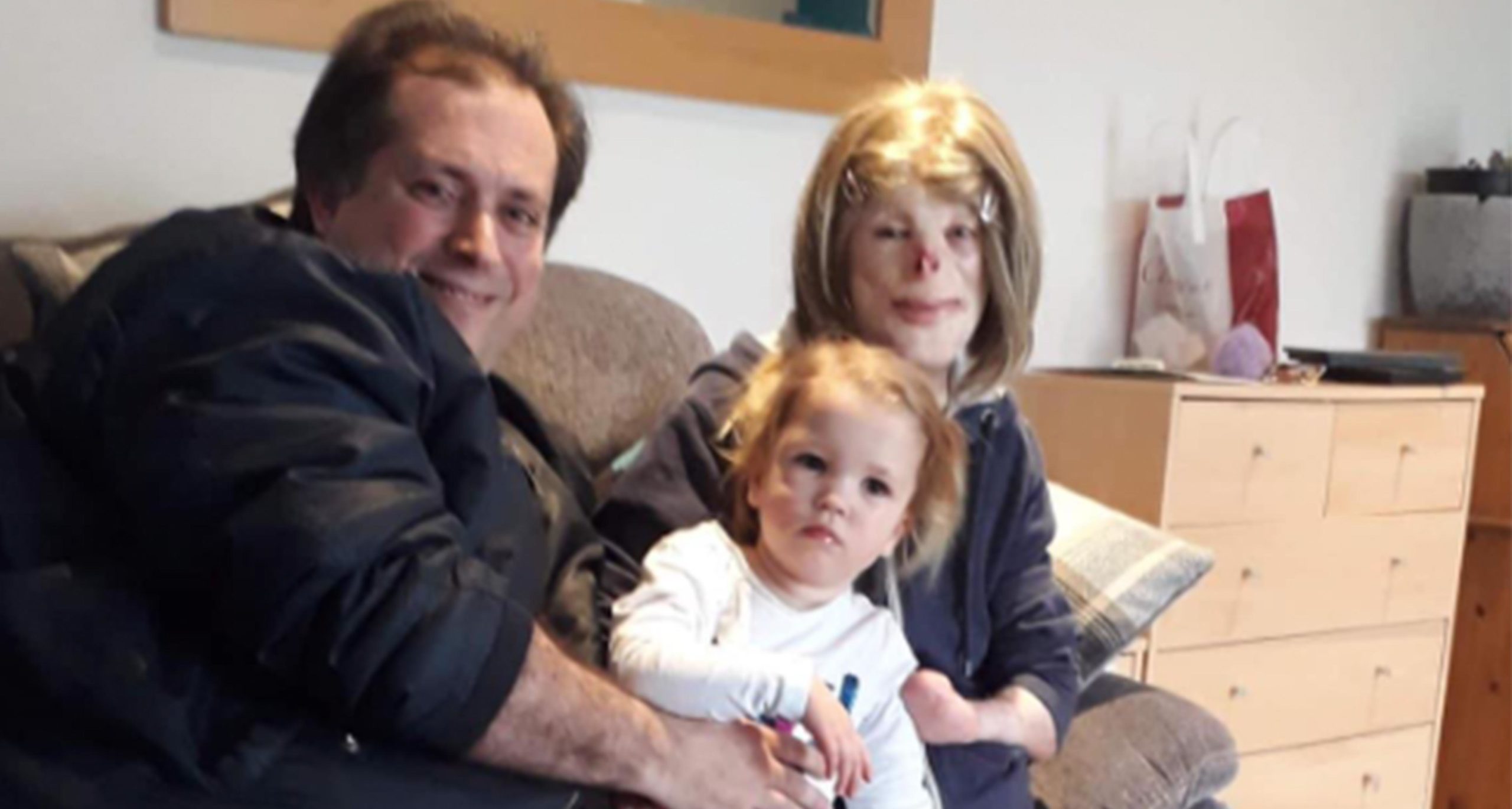 "My mum phoned Dad after she heard he was getting married to his girlfriend Nicky and said she wanted to see me," Terri recalled when she was 12 years old.
"Now I see her every few weeks at my grandma's house. It's not weird at all, it's just normal. We talk about things like what I'm doing at school. I'm not angry with her about the fire.
"I just think I'm lucky because I see my mum and then there's Nicky too. It's like I have two mums instead of one."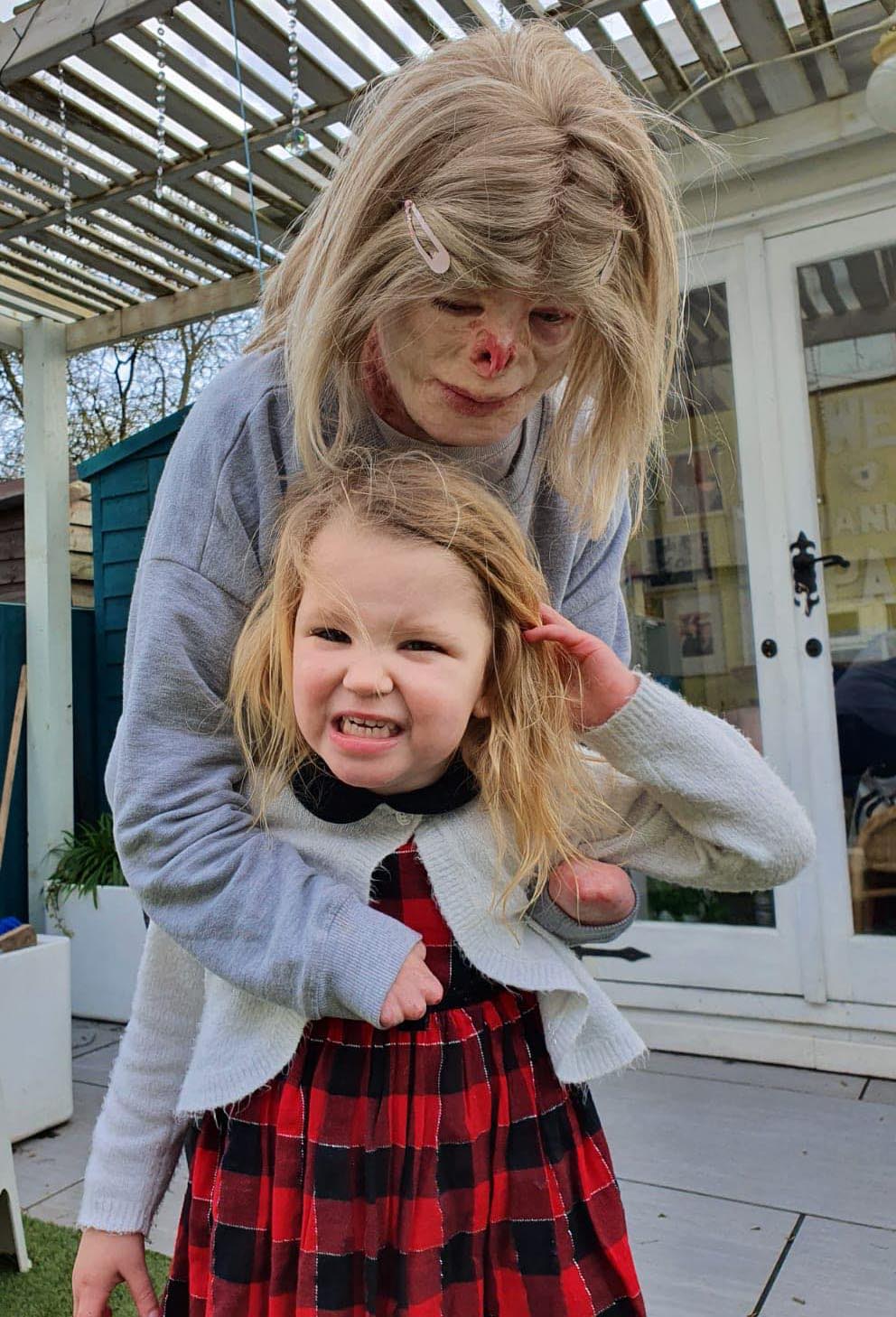 Over the years, Terri received support from those close to her as well as from complete strangers. The fund set up to help her with the expenses helped raise around $500,000 from 1999 to 2012.
"The trust fund has been amazing, I have lost count of how much money people have raised for me," Terri told Ipswich Star. "I even get messages now on Facebook still, with people from Canada or America, which is crazy. It means so much to me."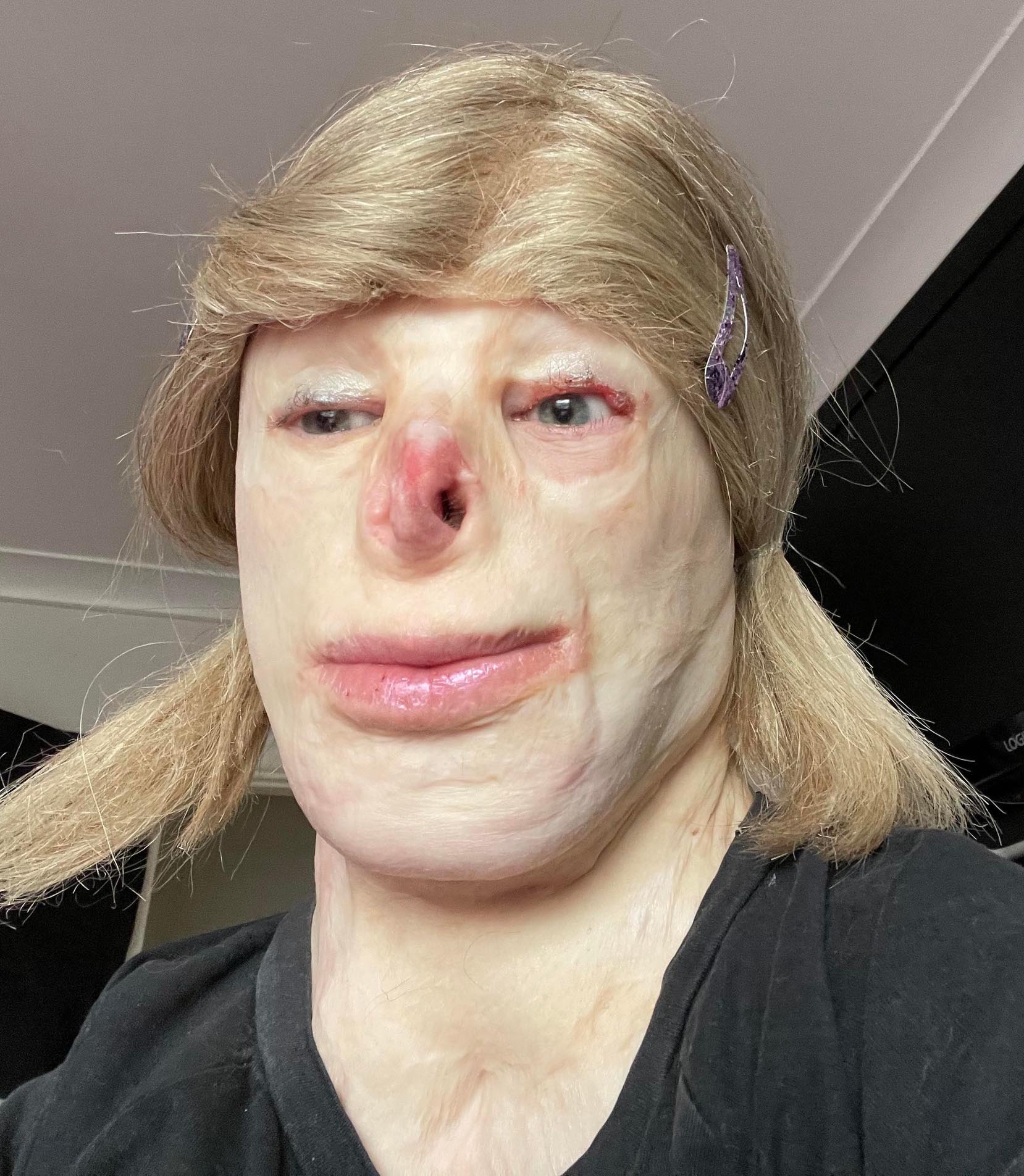 Today, 25-year-old Terri is happily married to her "best friend." The two met through Facebook some years ago and have been together ever since. Terri is a mom of five-year-old daughter Poppy-Mae.
"It's scary to be a mum and I never thought I would be able to be one. But it is great and I love it. She's a good girl," Terri shared with the Ipswich Star.
She is happy and loves her family to the moon and back. "I wouldn't take my leg off at first in front of Richard," Terri shared. "But he made me feel really comfortable very quickly and now I take my wig and my leg off at night. He really does love me."
After everything she went through, Terri truly deserves the life she has today with her husband and daughter. "There have been difficult times over the years going through so many painful operations, but I'm so proud I've got to this point," this brave woman says.