When we hear of young people who step up for members of their community and help those in need, we are glad we know we leave this planet in safe hands.
Canaan Bower, a student at Mayfield High School in New Mexico, received the praise of a number of people after he intervened to stop attempted kidnapping of three little children. As per Canaan's father, the mother of the kids, aged 9, 2, and 1, was waiting for an Uber when 22-year-old Daniel Beltran Arroyo noticed the family and took interest in them. After some time, he approached her and demanded that she hand him over her children. She got scared and started screaming, hoping someone would hear her cries for help.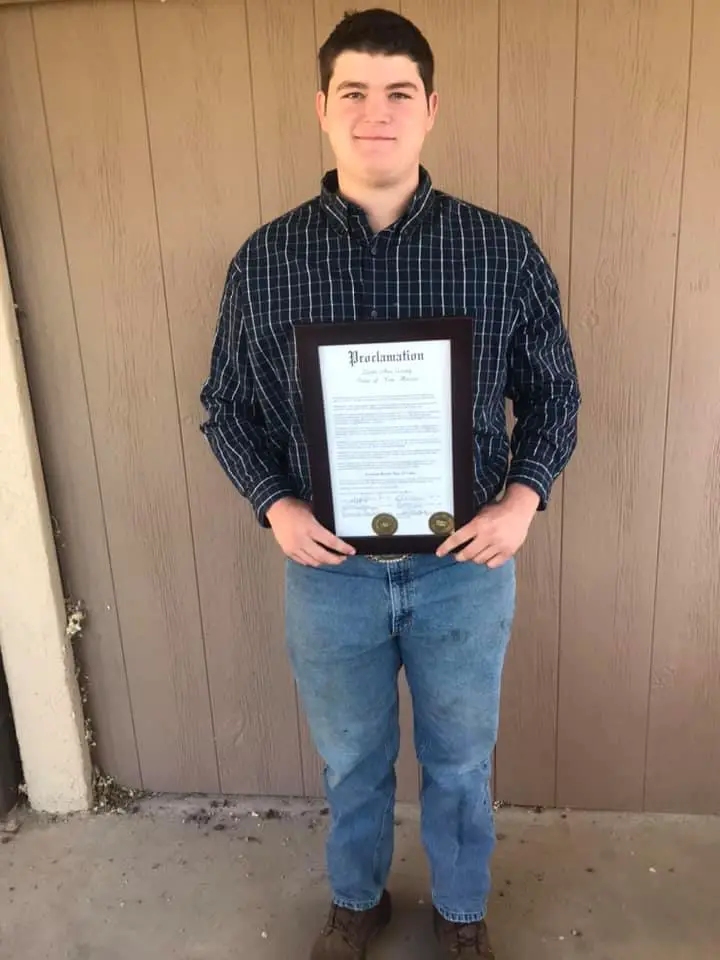 At that moment, Canaan was filling up his truck with gas and that's when he heard the screams. Without thinking twice, he rushed across the street in Las Cruces, New Mexico. There, he saw a group of people gathered around Arroyo trying to fight him off while the mother and her kids hid in an employees-only room at the gas station's convenient store.
Troy Bower, Caanan's dad, told the Sun-News what happened next. "So my son — who just won the wrestling district championship weeks ago — just came up behind this guy and body-slammed him and got him in a chokehold and waited for the police to show up," he explained.
Troy learned of his son's bravery when his wife called him and said: "Apparently, he [Canaan] is a hero and a dumba**. He called me to say he wrestled a man who was trying to hurt some kids at a gas station in Dona Ana. We hung up and now I can't get a hold of him."
It was then that Troy called the gas station to ask for more information. The person on the other side of the phone said with a shaking voice: "Oh my God sir, your son…he was…your son…was…was…awesome… As soon as I realized the kids were in danger and the evil was going to win, the door opened up and your son walked in. He didn't hesitate. He jumped in, overpowered this man, and held him down until the police got there."
Finally, Canaan was able to call his dad after he finished talking to the police and he was surprised that everyone already knew what he did.
Canaan was hailed a hero all for the right reasons.
As for the alleged kidnapper, he was arrested.