Life is hard anyways, but when you are a child of a police officer or a member of the army, every day is filled with a hidden feeling of anticipation of whether you parent will get back home safe and sound after they make sure everyone else is. 
We've heard of many cases of officers losing their life while serving the country and its people so these fears are real, and they are there, and we can't do much about them. 
Meghan O'Grady is a 16-year-old teenager who knows all too well what it feels like to have a parent who is a police officer. She is however, a very compassionate young lady who does something incredible for the families of officers who lost their lives in the line of duty.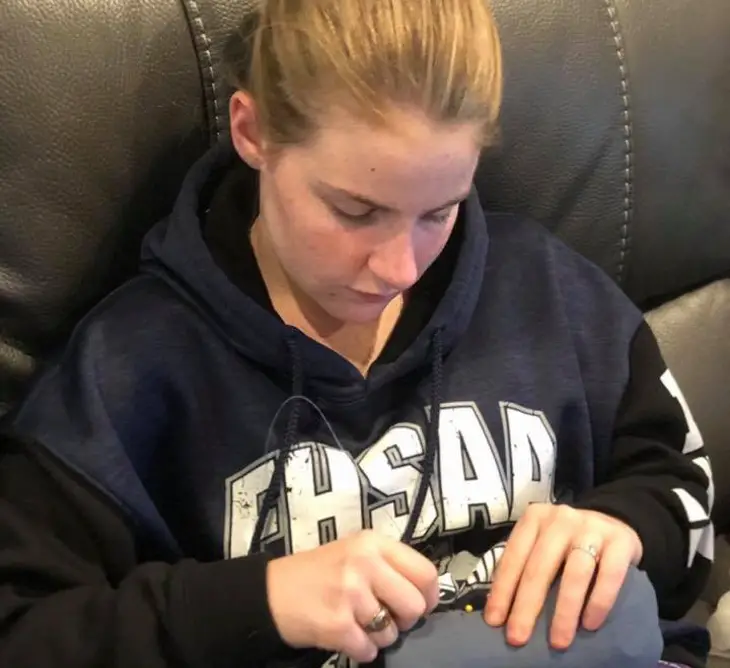 Knowing how much it would mean for the bereaved family members to have something that was sacred to the loved ones they lost, Meghan started the Blue Line Bears. This Florida girl creates bears using just a needle, a thread, and the late officer's uniform shirts. After she hand-sews the teddy bears, she carefully delivers them to the family's doorstep. After they have this priceless gift in their hands, all those moms, dads, spouses, and children can't thank Meghan enough. 
She is honest and says how what she does was inspired by the tragic incident when five Dallas officers lost their lives while doing their job in 2016. This planted fear in her for her father's life and now she just learns how to live with it.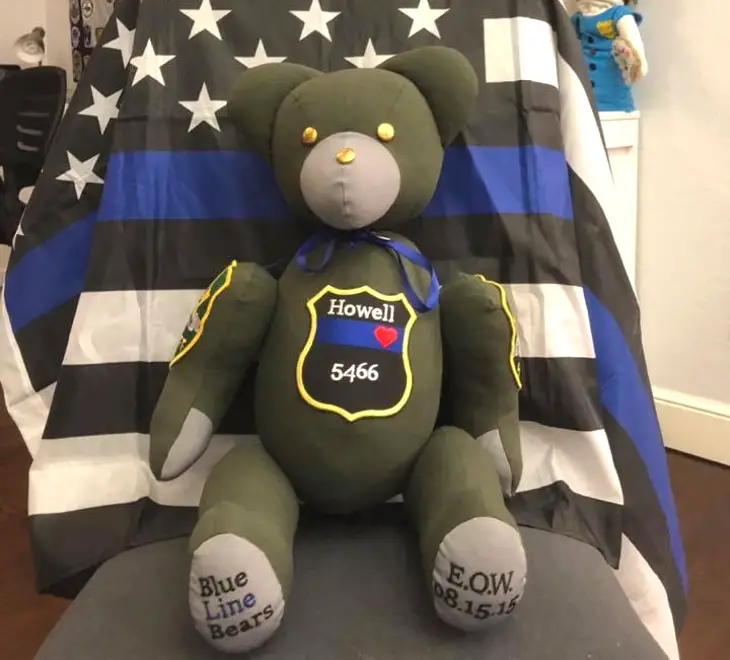 So far, Meghan has created 450 bears that she personally delivered to families in 34 states. Each bear has a personalized badge with the person's last name written on it. People are praising this amazing girl and her even more amazing idea. In a video with CBS, Megan said:
"I want them to be able to kind of hold a piece of their loved one again, because the shirts are obviously the most personal part of the job other than the badge itself."
Meghan's organization is a non-profit one and runs with the help of donors who are supporting her good cause.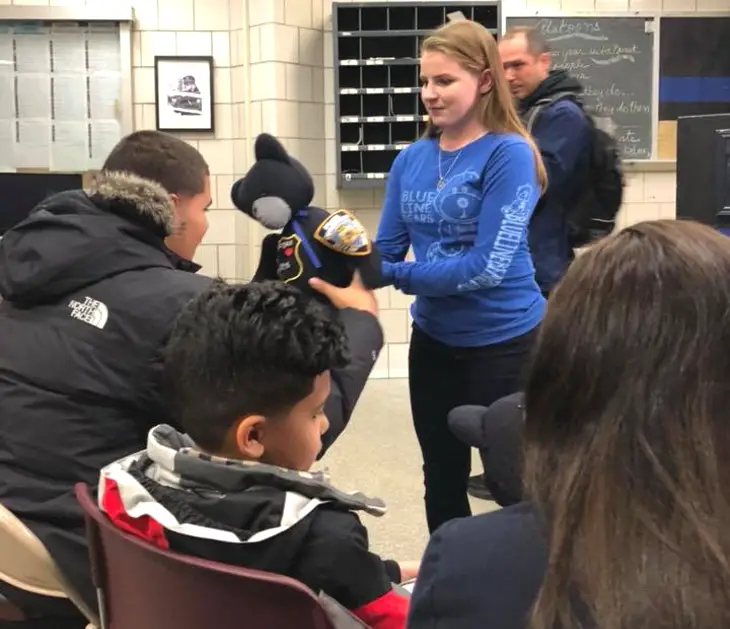 The families of the blue line community may not personally know each other but they live every day with the same fears, and are proud of the same achievements of their family members. All these people are connected by their hearts. 
"We are all so closely related and we're all here for each other, and I just want them to know that there are so many people out there for them who watch out for them no matter what happens and that we all genuinely love them."
What Meghan does makes a change in the way children mourn for their parents they won't get to hug ever again. These huggable bears provide comfort during the toughest of times. 
The latest bear she created is the largest so far. 
Meghan is a kind soul and a teenager like no other. Way to go young lady!