When it comes to teachers and the influence they have on one's life, we guess the saying that goes "it takes big heart to shape little minds" is totally accurate. 
These people do their best to help students overcome the subject they teach, as well as help them become better people and respected citizens of their community. 
One teacher from Queensland, Australia did an amazing job when it came to showing support to her incoming fourth-grade class. She was aware the students needed to be told how everything was going to be just fine so in order to motivate them this incredible teacher prepared goodie bags.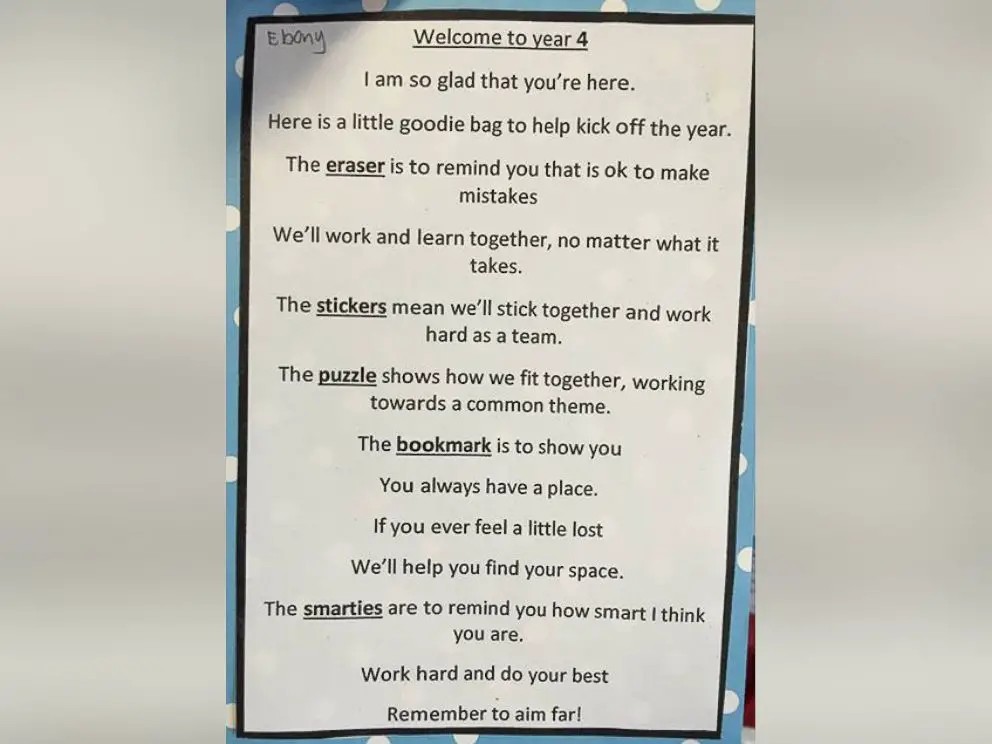 However, these bags came with a message that vent viral all for the right reasons. 
"I am so glad that you're here. Here is a little goodie bag to help kick off the year. The eraser is to remind you that it is ok to make mistakes. We'll work and learn together, no matter what it takes. The stickers mean we'll stick together and work hard as a team. The puzzle shows how we fit together, working towards a common theme. The bookmark is to show you-you always have a place. If you ever feel a little lost we'll help you find your space. The smarties are to remind you how smart I think you are. Work hard and do your best. Remember to aim far!"
Having a teacher who cares is an extra motivation for the students to perform well during lessons and behave appropriately. This way, they know there is someone they can always reach for help when things get tough or they have struggles overcoming certain subject, project, or assignment.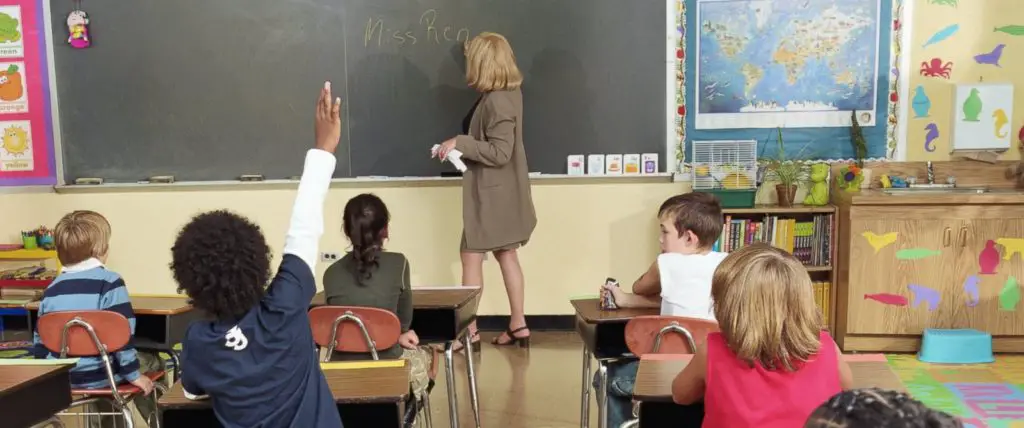 "This is a great example of the welcoming atmosphere Bowen State School teachers and staff created for students as they started the school year. The school's dedicated teachers came up with a range of ways to make new and returning students feel welcomed and confident for the year ahead," the spokesman for the Queensland Department of Education had to say regarding this teacher's kind act. 
We are glad people appreciated what this teacher did for her students. Everyone is praising her action and says how we need more educators like her who go beyond their job for the sake of the students.