Is there anything a parent won't do for the well being of their children? The answer to this question is a resounding yes, and the dad from this story proves that to be right once again.
Elizabeth Boyd is a 38-year-old woman from Oklahoma who recently warmed the hearts of hundreds of people who stumbled upon her Facebook post.
Namely, as the weather went truly bad and the streets were all icy, her father got worried that she would slip and hurt herself, so he decided to wait for her outside her workplace and pour salt on the way from the building's front door to her vehicle.
"You guys… THIS IS MY DAD," she wrote. "He drove to my workplace and waited on me to arrive so he could pour a trail of salt from my vehicle to the front door of my building so that I, his 38 year old daughter, wouldn't slip and fall on the ice…My heart y'all… Love you daddy."
She posted this along with the photo of her dad carrying the bad of salt.
People couldn't help but comment on the touching post.
"Do something extra special for him!" wrote one person. "Definitely give him a HUGE HUG, big enough for all of us who no longer have our dads."
"This melted my heart!!" another person wrote. "What an amazing Daddy you have. Wish mine was still here."
"[M]y Dad is just like yours! I'm 39 and married! And he still checks on me every single day! they sure don't make them like that anymore! We are blessed!"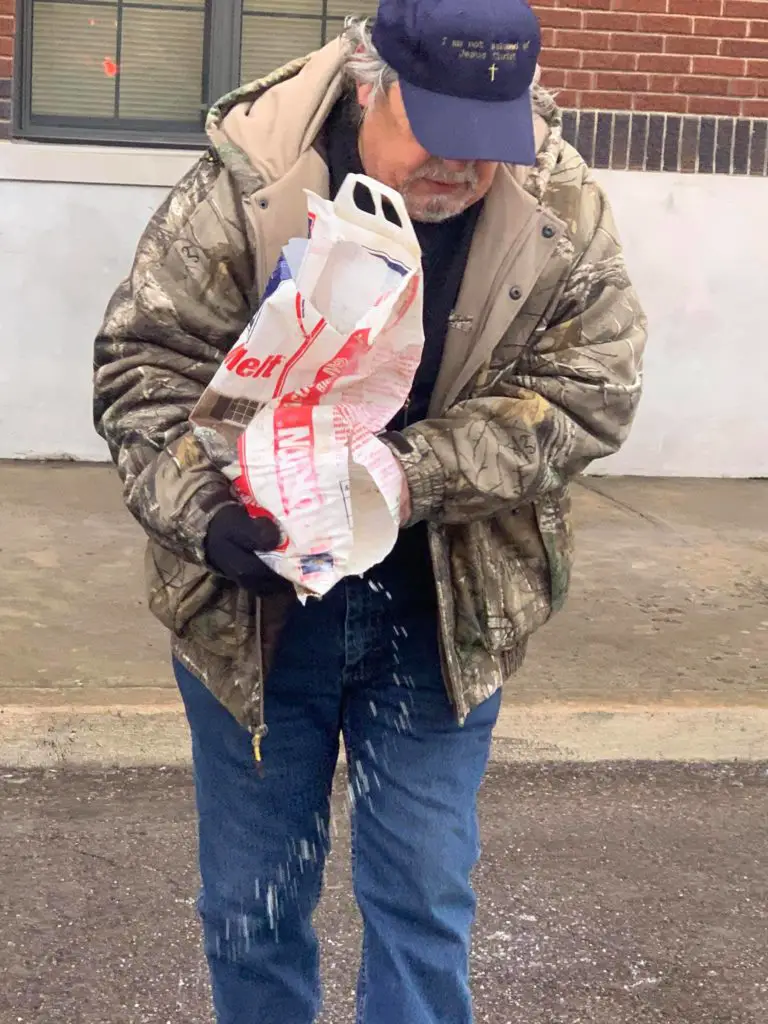 We also believe that Elizabeth is very lucky for having such an incredible dad.