Danielle Hopton, an 18-year-old teenager from Colorado, was found beaten in the parking lot of 525 East Drake Road. Unfortunately, she died as a result of the severity of her injuries.
Hopton was described as "a gorgeous, loving, kind and caring young woman" who was a huge animal lover. Her family says she spent most of her free time volunteering at a local shelter in Fort Collins and was helping her dad raise guide dogs for the blind.
The tragic incident took place on February 6, and the police already made an arrest. The suspect is identified as 20-year-old Stephen McNeil. He and Hopton were attending the same school and were allegedly dating in the past.
The beating was reported by McNeil's friends who saw him fleeing the scene after a group of them were hanging together at an apartment complex near the parking lot where Hopton was found.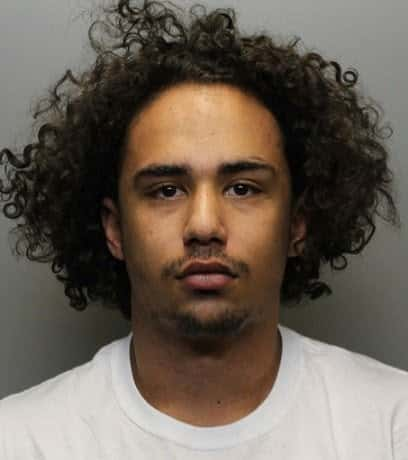 McNeil was arrested the following day and was booked into the Larimer County Jail on charges of first-degree murder, a felony, domestic violence, violation of a protection order, and violation of bail bond conditions. One of McNeil's friends who was with him and Hopton that day, Ian Rayas, was charged with accessory to a crime and attempt to influence a public servant as he falsely denied knowing what had happened.
This wasn't McNeil's first arrest. In December, he was charged with a felony assault involving strangulation and again in January with misdemeanor criminal mischief.
"Our deepest condolences go out to the family and friends of the victim," said Investigations Lieutenant Jeremy Yonce. "This heinous act of violence took a woman's life and forever changed the lives of her loved ones. We will continue working diligently to support her family and seek justice."
Loved ones of Danielle Hopton have set up a GoFundMe to support 3 groups: Larimer Humane Society/Guide Dogs 4 the Blind/Crossroads Safe House. The 18-y/o was killed Sat in @fortcollinsgov -suspect in jail. @FCPolice @channel2kwgn @KDVR @guidedogs @LarimerHumane @FossilRidgeHS pic.twitter.com/jILGzigfSq

— Gregory Nieto (@greg_nieto) February 10, 2021
A GoFundMe page was set up on the behalf of the Hopton's family by Bo Street. It says: "All money raised will be split equally between Guide Dogs for the Blind, Larimer Animal Shelter, and Crossroads Safehouse. This is what Danielle would've wanted."
We are so very sorry for the loss, our thoughts and prayers are with the Hopton family. Rest in peace, Danielle.