The school years aren't that easy for everyone to handle because teenagers have a lot on their plates. They really need to balance between being straight-A students who are expected to perform great during lesson time, and their social life that includes making friends. And as many find themselves in quite challenging situations they are expected to find a way out of all by themselves, students attending Lake Mary High School in Lake Mary, FL know there is someone they can always count on.
Dr. Donna "Mickey" Reynolds is the school's principal and she believes that every student is special and treats each and every one of them as such. This principal, along with the school's administration and the teachers take every opportunity to connect with the kids on a personal level.
"The only way to make sure that we have a healthy, safe school environment where kids can learn and thrive and feel a part of it is if we connect with every student. We have to make a concerted effort to make those connections; we've seen what happens when we don't."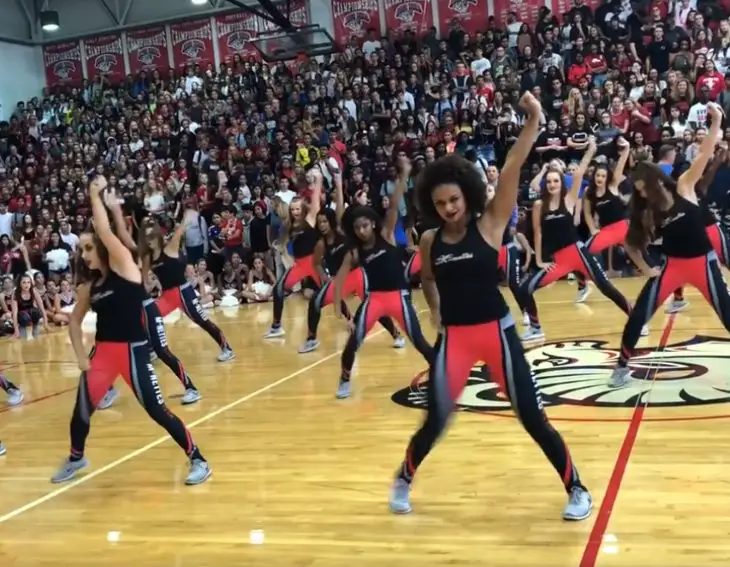 The school has set up a program that involves nine graders who are experiencing certain difficulties in life and struggle with the school subjects. Every teacher gets involved and has the role of a personal advocate whose job is to provide these students with the academical and emotional support they need.
This time, however, they went an extra mile in their task of bonding with the students. The teens were at the school's gym waiting for a game to start. They were ready to have some fun with the Lady Marionettes when something extraordinary happened. The teachers gathered together and prepared a show to remember. As the cheerleaders started their dance routine during pep rally, Dr.Reynolds and the rest of the staff joined the performance.
The person who came up with this amazing idea was Lady Marionettes' coach, Stephanie Kersten. Once the staff were informed of this brilliant plan they were all more than happy to take part. They all believe this is just another way of telling their students they are always there for them.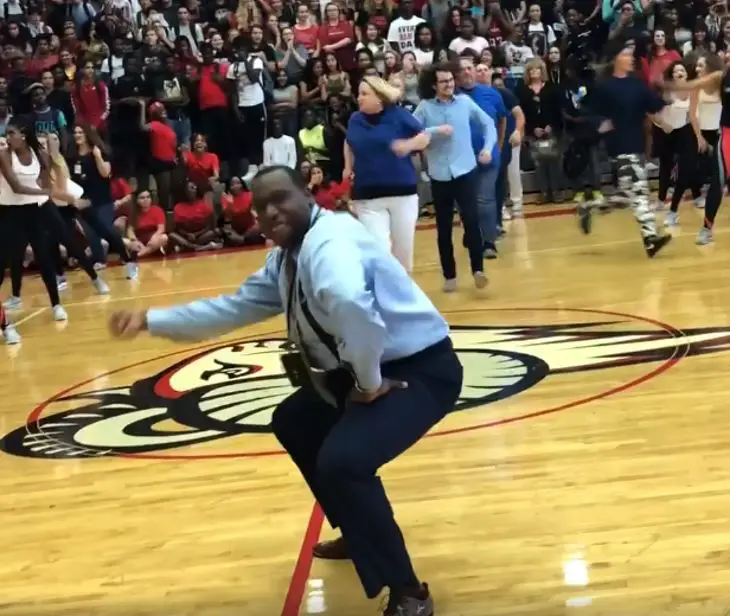 "The teachers and staff members doing that really helped drop that line between them and their students. Those adults really, really want to connect with those kids in any way possible, even if it means going out there and making themselves vulnerable, dancing even if they can't." Coach Kersten said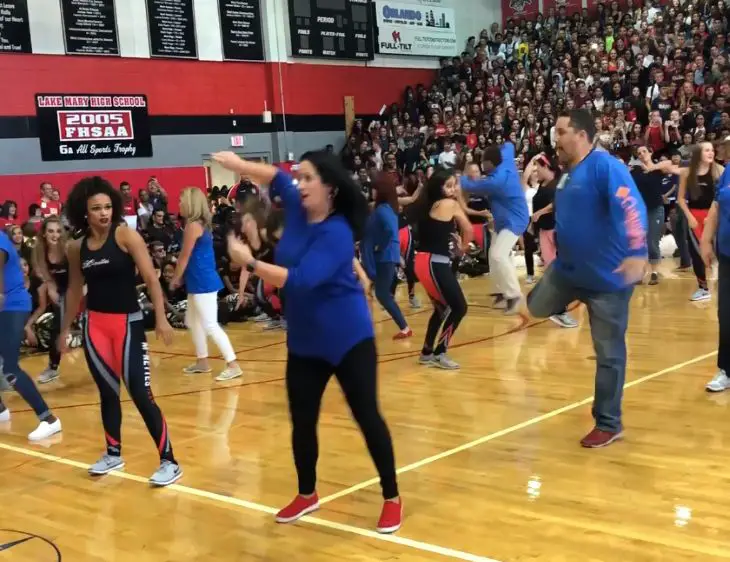 We are aware how teachers are extremely important part of children's life and have huge impact on the way their minds and their behavior are shaped, but we all have to agree how these particular educators really took things to a whole new level when it comes to connecting with the young souls, and we love it.
Take a look at the amazing performance in the video below.