This story is probably one of the most amazing stories you've heard and seen recently. It speaks of dogs' solidarity and proves yet once again that our four legged pals are indeed compassionate creatures.
A guy named Dmitriy Timchenko and his friend were entering a store at the Russian city of Novorossiysk when they witnessed an incredible sight. In front of the place there was a tied pit bull pup waiting for his owner to finish the shopping for the day. One stray dog, however, assumed the pup was abandoned and rushed to rescue him.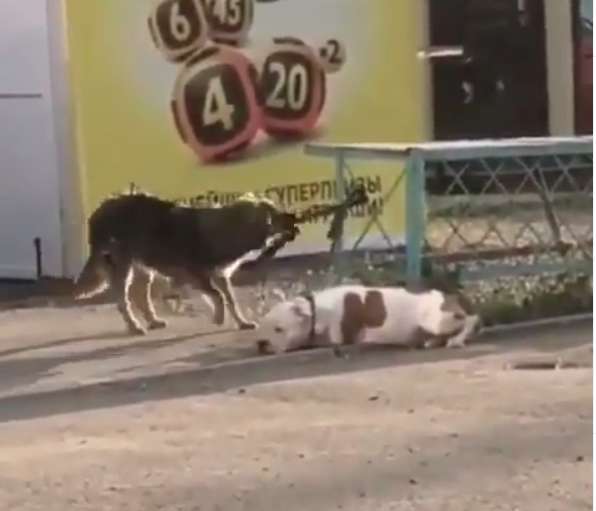 "I've seen this stray dog around town many times," Timchenko said speaking to The Dodo. "He always uses the crosswalk to cross the street. He's a very smart dog."
They saw the stray approaching the tied pup and waited to see what will happen. It was then when the stray started untying the leash trying to set the pit bull free.
Once he managed to do so, the two new friends were about to embark on an adventure.
You can see the incredible 'rescue' in the video below.
Realizing the dog may get lost, Timchenko and his friend rushed into the store and looked for the owner. If they didn't do so, the pit bull would certainly get lost.
"We went into the store and called the owner on the loudspeaker," Timchenko said. "She came outside to get her dog."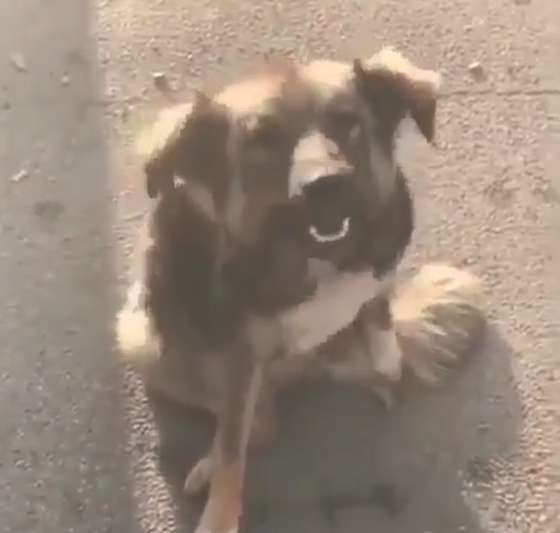 Although the pit bull didn't really need to be rescued, this still shows how courageous and sympathetic that stray dog was.
We do hope someone kind would recognize the goodness this dog carries inside and would welcome him into their home. After all, who wouldn't want a companion like him?