Birthdays are those special celebrations which remind us that we completed another ride around the sun.
However, not many people love big parties and pomps. Instead, they tend to celebrate it with their inner circle of family and friends.
However, when you are famous, especially if you are one of the most famous hosts and comedians there are, this isn't always possible.
Some years ago, when great Steve Harvey had his birthday, he reminded everyone that he didn't want anything big. Well, it turned out that the staff working with him on his shows didn't listen.
They came up with an incredible idea and Harvey loved it so much that he simply couldn't stop tears from running down his face. He didn't care if people would say that grown men don't cry because the moment was so emotional he simply couldn't contain himself from expressing his feelings.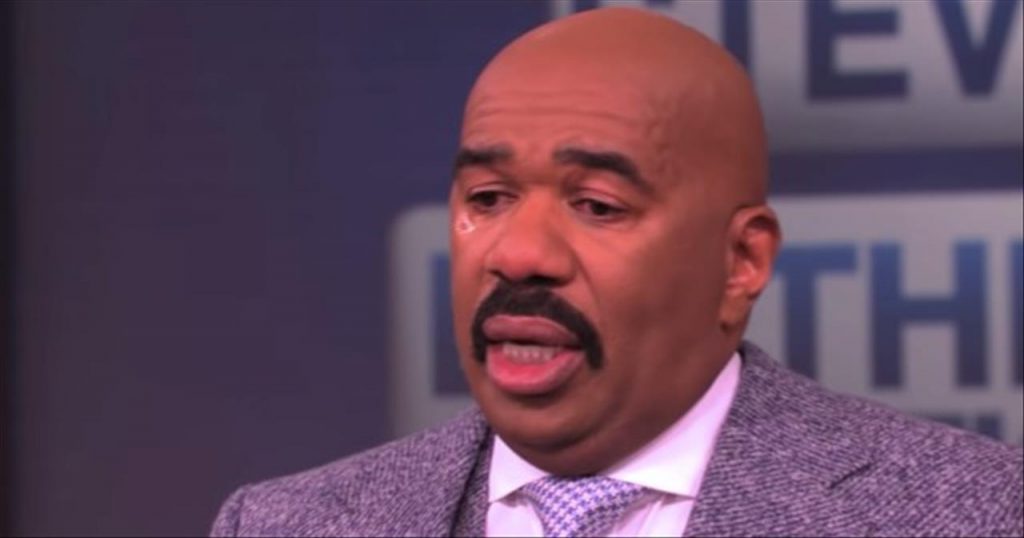 While on the show, he read the following lines out of the telepromter, "Calling in by satellite from Orlando. Let's see who it is." Reading the word Orlando, Harvey stopped for a while because it reminded him of the times he resided there at the very start of his career when his life was unstable and nearly crumbling down.
He somehow knew who he was about to see.
As a man showed on the screen, Harvey got emotional.
"Hello, my name is Rich Liss and I'm calling to wish you a happy birthday," the man said, to what the host replied, "Hey, man. Man, I love you."
Rich then tells Harvey there is someone else who wants to see him and Harvey immediately guesses it's Becky, Rich's wife.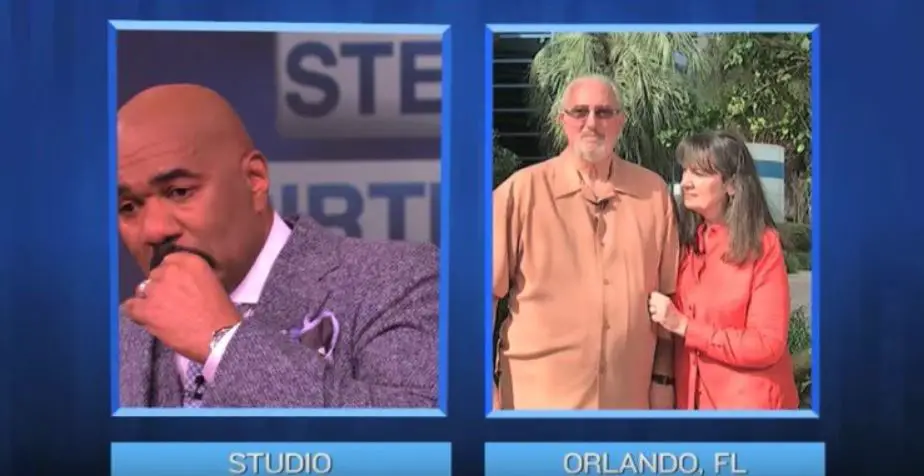 Rich, Becky, and Harvey go way back when young Harvey was struggling and these two people offered him a contract, some money, and helped him get back on his feet. Years later, Harvey still hasn't forgotten how generous and loving they were towards him.
Seeing the video, people took their time to comment saying Harvey's tears just show how kind and genuine he is as a person.
"The fact that Steve Harvey is a public figure and is all over the place and they never tried to reach out just shows they did what they did out of the kindness in the heart and they did it with 0 expectations of anything in return. I hope they've stayed in contact and still talk, that's the true definition of family right there," one person wrote. "Steve Harvey is one man who never forgot where he came from and always gives back," another added.
If you want to see how this birthday surprise left Steve Harvey in tears go to the video below.
Please SHARE this beautiful story with your family and friends on Facebook.
Bored Daddy
Love and Peace