Getting up each morning, most of us think that the day is going to go just as planned, usually if we have a plan that is. Work, maybe for some of us, school, routine jobs, and other things. Now and again though something happens that we were not expecting and an ordinary day will become life changing.
One day when A son and his mother were going through the drive through at a fast food place, they hoped to have a delicious lunch, but instead and to their amazement, they left the restaurant with a lot more!
Landon and his mother Tara Routzong were in the drive through and saw something that drew their attention to the licence plate in front of them. As they patiently waited in the line at the 'Chik-fil-A' Tara and her son noticed something on the licence plate directly in front of them, something which drove them straight to take action!
The licence plate displayed the word 'Florida', but what was the reason that it was so interesting, after all we pass many licence plates every day, but Tara and Landon were feeling very downtrodden when they had the realization where the guy came from!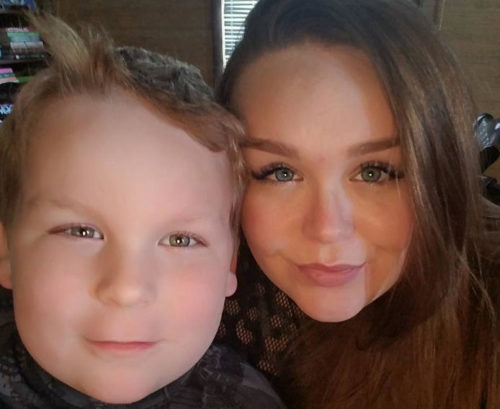 The sad news about the Hurricane Irma on television has touched us all, such a destructive storm as it passed through the Caribbean and finally landed on Florida, tearing up homes, lives and while communities too. So when Son and mother noticed the Florida plates right in front of them, they decided almost immediately and together to do a good deed.
Tara said on Facebook:
"Went to Chick Fil A for lunch today because yum. Landon saw the car in front of us was from Florida (we have been talking about Irma today) and he declared we were paying for their meal and I agreed."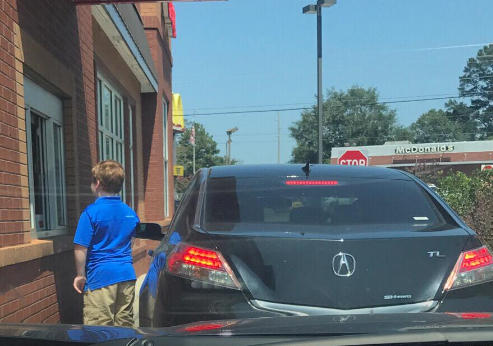 Then she said:
"But how do you pay for the car in front of you?? You run toward their window with a debit card in hand and scare the mess out of them lol"
The Florida guy felt very deeply moved by this gesture, so unexpected and beautiful was this act of kindness! The Floridian guy in the 'Chick-fil-A' drive-thru was actually fleeing the path of this crazy and terrifying hurricane…
"Landon and I both had tears in our eyes from how appreciative he was."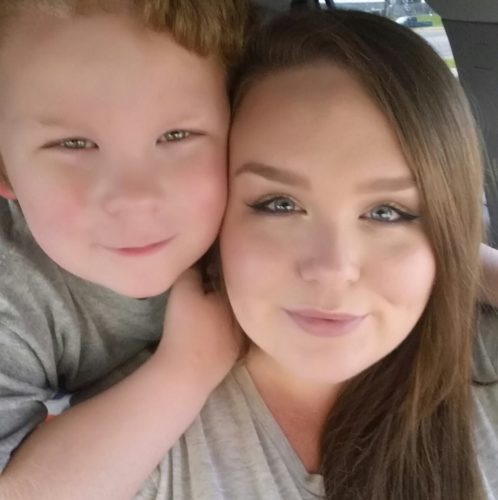 Tara said, in her Facebook post:
"The man has left his home in Miami and was passing through to go stay with family in Birmingham. I told him we hoped he returned to his house untouched and that we'd keep him in our thoughts."
The awesome kindness of his mother and son wasn't expensive, but the gesture really made a difference!
The tragic events of the hurricane has really brought out the best in most of us, as humans, looking after other humans. People from all over the world and many different states are joining together to donate their time, help, personal things and belongings, and hard earned cash to help rebuild the lives of those suffering because of the hurricane.
Tara said:
"I often feel like I'm failing because I can't do it all, all the time and then things like this happen and remind me that I don't have to. My most important job is going just fine."