It has been said that even the tiniest acts of kindness can go a long way and trigger a series of events that can affect the lives of those who do them as well as those who receive them. That is why we should always be nice to everyone we meet, because we never know the true importance of those seemingly 'meaningless' encounters.
A video showing a good deed has been put on tape recently and it spread all over the social media like a wildfire all for the good reasons. Army Lt. Col. Robert Risdon was about to grab something to eat at Taco Bell in Mobile, Alabama, when he noticed to boys, aged 9 and 13, entering the place.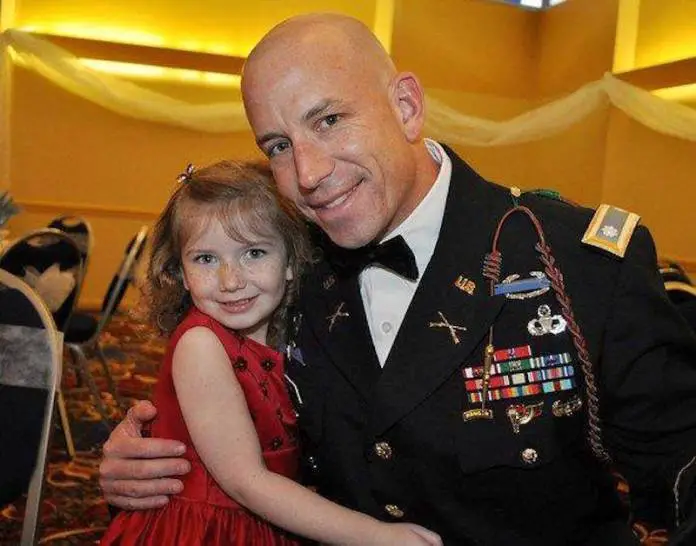 Risdon, who is a father of two and is currently stationed in Fort Benning, Georgia, couldn't help by notice the boys' state. They were both very wet and wearing old clothes. He could hear them speaking to the staff, explaining how they were selling home made-cookies and raising money for the local church.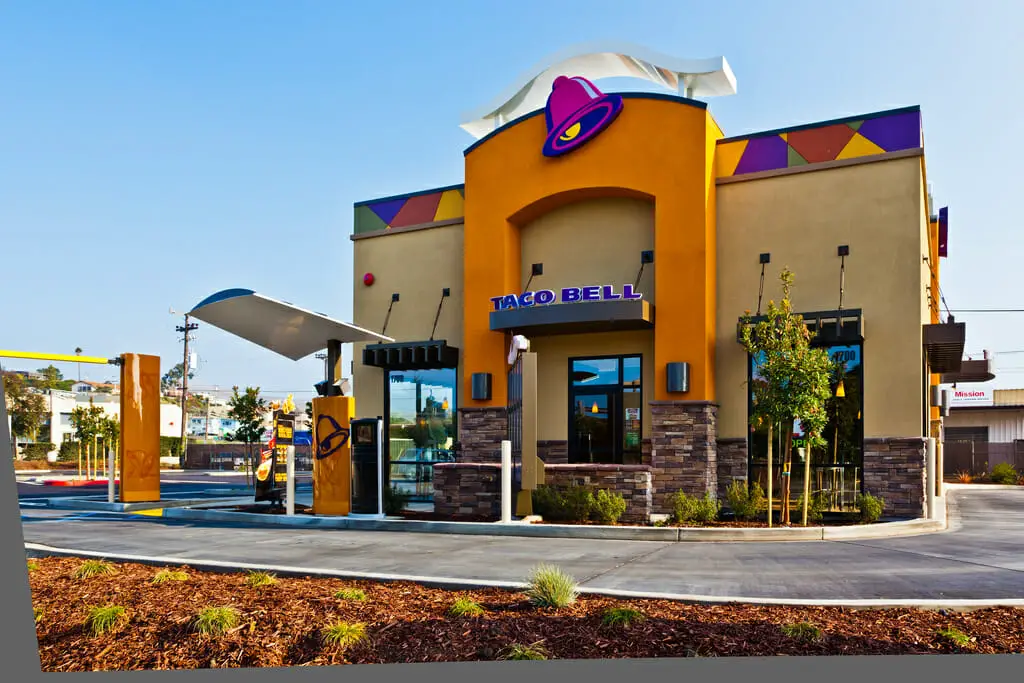 Without giving it a second thought, Risdon approached the boys and asked them whether they had eaten anything that day. Two pairs of sad eyes were looking straight at him and said they were very hungry. Risdon took them to the counter and told them they could have anything they wanted.
Jason Gibson, a customer, noticed Risdon's act and decided to film it.
"I was in a taco bell tonight when two kids came in trying to sell home made desserts for money.
"I over heard a soldier ask the kids if they were hungry and told them to follow him to the counter, he would buy them dinner. Had to video it and share. Our troops are always taking care of us. Thank u LTC Robert Risdon please please share this….I heard the little one say I want to be just like u when I grow up and saluted him."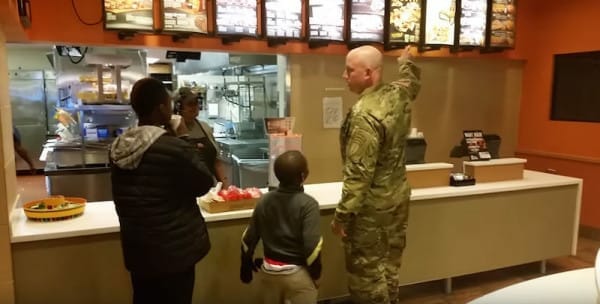 The boys couldn't contain their excitement. They were so thankful and happy that they started dancing while they were waiting for their meals. Risdon then had a conversation with the boys, something they seemed they needed even more than filling their bellies.
The video touched many hearts and people praised Risdon for what he did.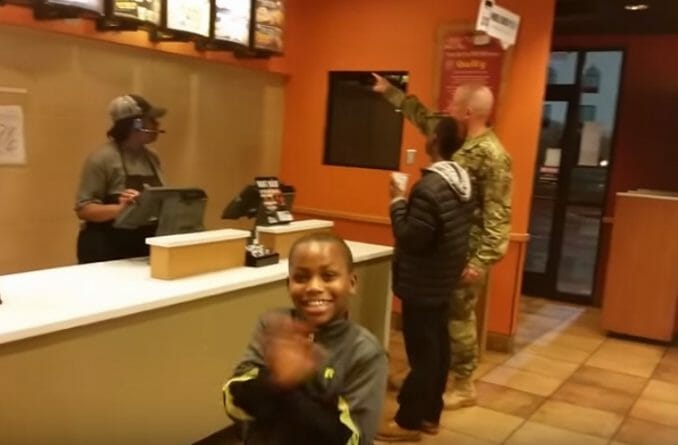 After he learned a video of his encounter with those boys emerged online, this humble man said, "I'm kinda embarrassed and humbled by the praise and don't need it. I am a believer that we live in the best country in the world with the best people and that acts of kindness happen every day."
We can't be more grateful to Lt. Col. Risdon and every men and women in a uniform for all they do for our country. This heartwarming story shows how humble and caring military members truly are. If you want to show your appreciation, share this with your family and friends.