Army Spec. Brooks Lindsey was trying to make it home and be by his wife's side during the delivery of their first child. But since his wife Haley had gone into labor two weeks before the due date as a result of pre-eclampsia, she made sure to inform her husband of the induced labor. The soldier was granted emergency leave and he was more than eager to meet his daughter and hold her in his hands.
However, things didn't go as planned and Lindsey didn't manage to get on time because his flight was delayed.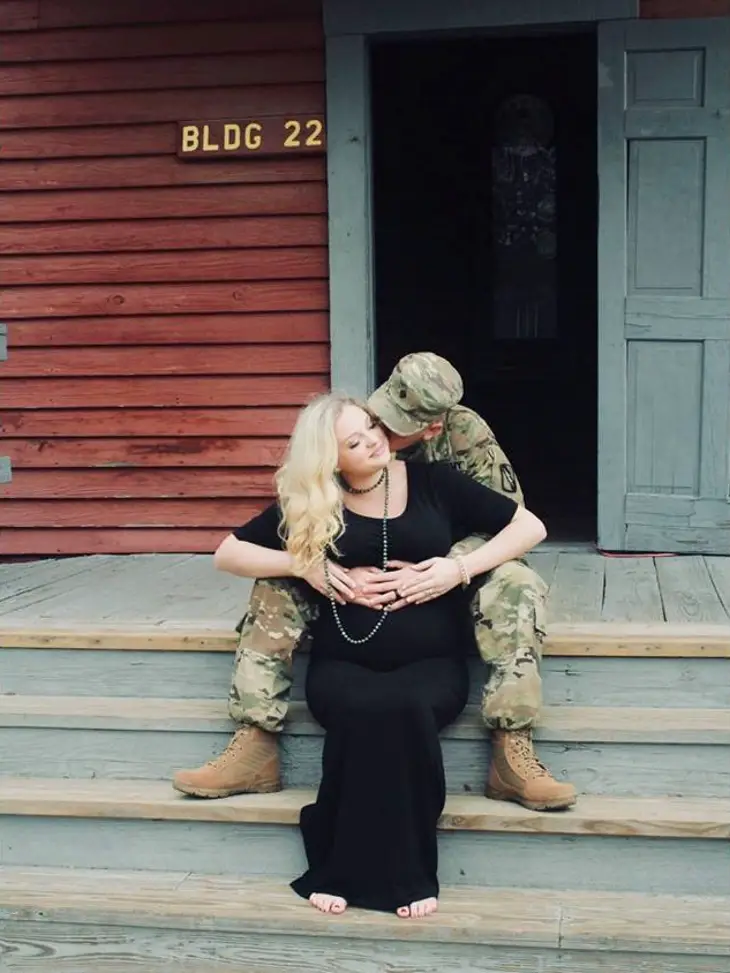 That meant he would miss the miracle of birth and won't be able to embrace his loving wife during the best moment of their life. The only thing he could do was wait at the airport in anticipation that everything was going to be just right. He sat against the wall of the Texas airport wearing his soldier uniform when something amazing happened.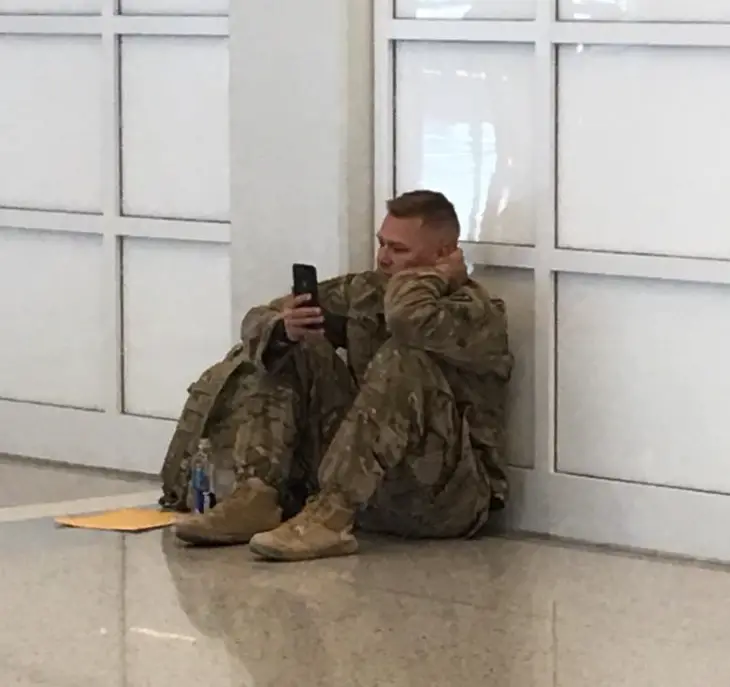 His mom got the brilliant idea of contacting him via FaceTime so he could virtually watch his daughter being born. Although nothing compares with being there right by your family's side, it was still better than missing it altogether.
The soldier was staring at his phone's screen, and that's when he got to see the gorgeous Millie Fritz Anne Lindsey enter the world. The father was overly excited and moved and a photo of him participating in the birth of his daughter via FaceTime was shared on the social media by a passenger named Tracy Dover. She explained how she and the others who were stuck at the airport could feel his impatience and later joy.
Soon everyone learned of the happy news and people rushed to congratulate the new father. He was now relieved to know everything went well so he couldn't hide his tears of joy.
It appeared that the delayed flight was a blessing in disguise because if he was in the air he wouldn't have the chance to watch the emotional moment.
"This Army soldier was on my delayed flight home yesterday to MS. He had to watch the birth of his daughter on FaceTime. He was crying and our hearts were breaking. We all gave him space. When we heard the baby cry, we all rejoiced for him. I wanted to share this because I never want us to forget about our soldiers who serve us everyday and the sacrifices they make."
Haley later shared a video of her husband watching the birth.
In fact, when airport officials were pushing Brooks to board, the doctor delivering Millie screamed at the phone, "Don't let him board the flight! She's here! She's here!"
Staff froze the second they heard shouting saying not to let him board the flight. Airport personnel understood the importance of that moment and halted everything so he could see his baby girl be born.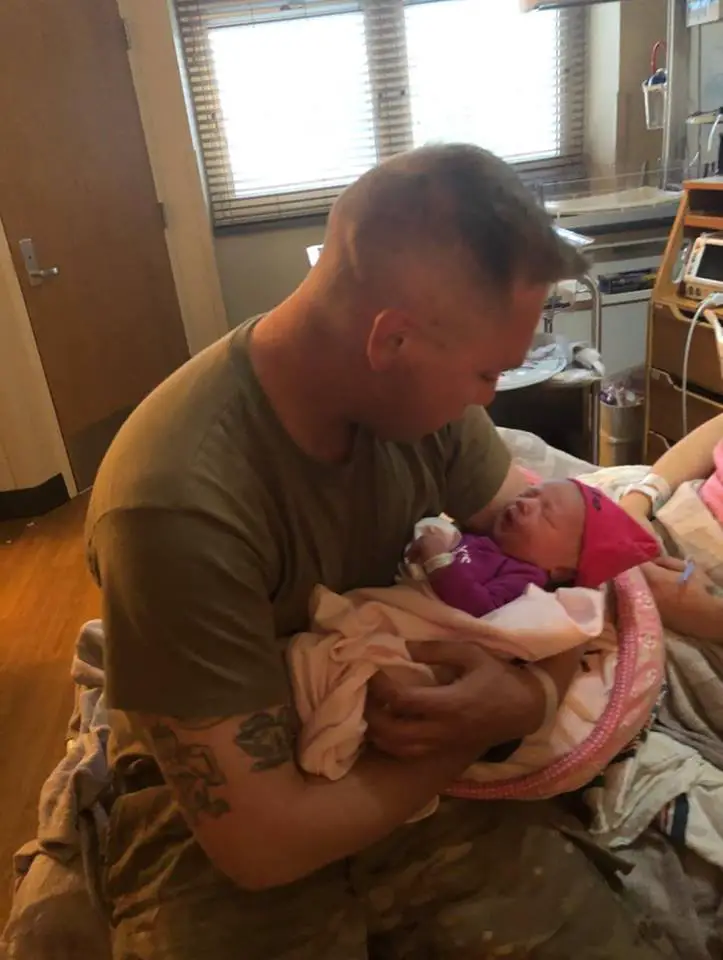 This soldier was finally able to board the plane and go home. The moment the plane landed, he rushed to the hospital to cradle his baby daughter.
Take a look at the emotional video below.
Think your friends would be interested? Share this story!
What do you think ?
comments