A photo of a man soothing a baby while his mother is filling some paperwork was shared on the social media, and the story behind it is as touching as the photo itself.
It was posted by a woman named Natasha Crittenden Wilson from Florence, Alabama, who came across the heartwarming scene while waiting at the doctor's office.
This caught Natasha's attention because as she says, in a world full of racism, seeing a white man offering a helping hand to a black woman makes us optimistic of what the future holds. Treating people differently because of their skin color is something we witness every day, especially in the South where she comes from, and the world is yet to deal with and overcome this issue. However, this man didn't care who the mother was, as long as she could use his help.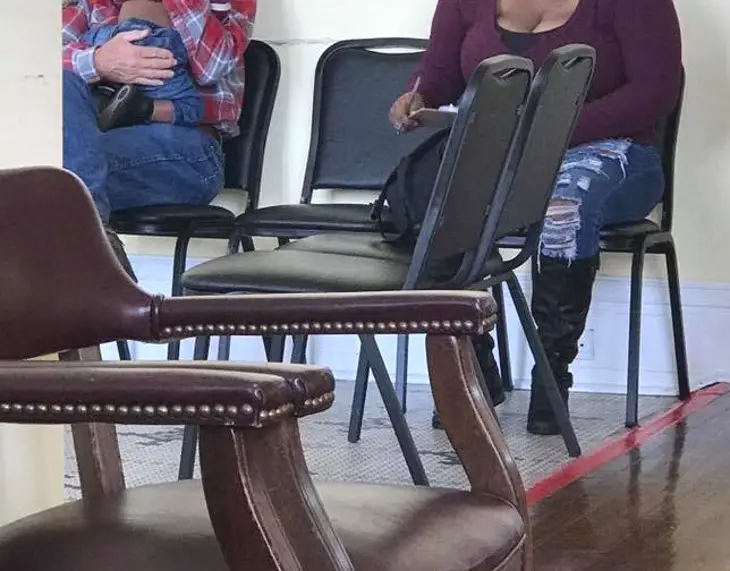 She was certain the photo was worth sharing because it had much deeper meaning than just a two random people standing next to each other at a waiting room.
"I was in the waiting room at the doc office today and this lady walked in with her sleeping baby! They handed her paperwork to do & as she was sitting there trying to figure out how to hold her sleeping baby while filling out the paperwork, this man, from across the room, asks her if she would like for him to hold her baby while she did her paperwork!!"
The mother embraced the offer and could fill her paperwork at peace while her little one was in the safe hands of the kind stranger.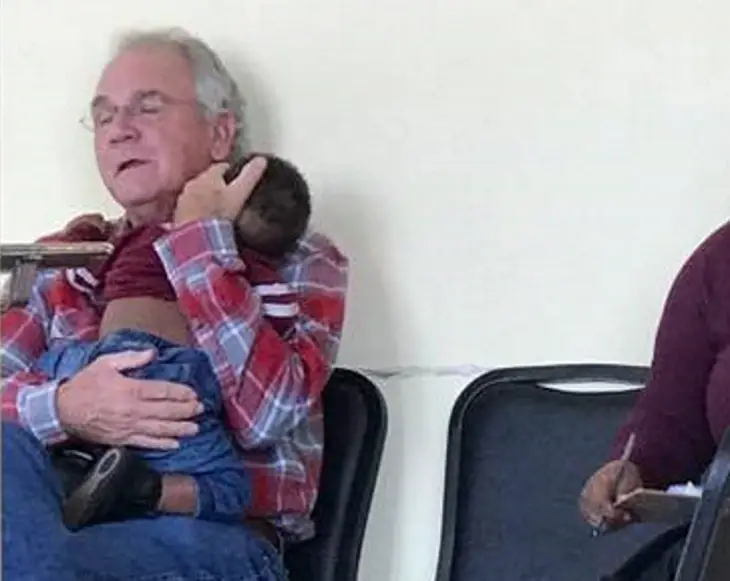 It is not that often that someone offers to keep a stranger's baby but this man "went over there and rocked and loved on that baby like it was his." It was obvious he was a dad, or a grandpa, who knew the struggle of raising a child.
My heart Melted!!! Racism is still VERY real in our society today BUT THIS MAN GAVE ME HOPE & a sweet memory I'll never forget!! If you know this man tell him what an amazing person he is!!"
Since the photo went viral, the man's family members recognized him and he was later identified as Joe Hale. He is indeed an amazing person.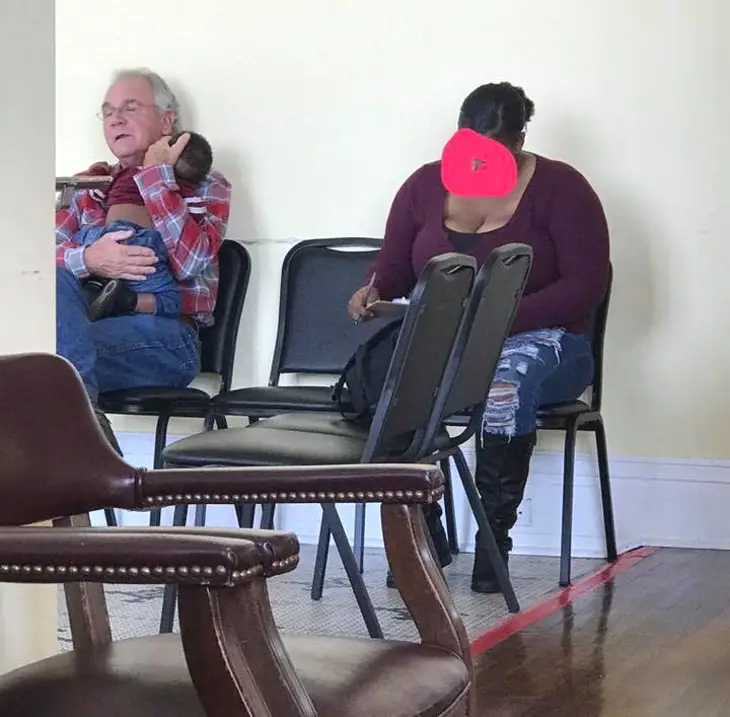 It takes a village to raise kids, and sometimes those "village people" can end up being just as varied and colorful as the 1970's disco band of the same name.
We thank Joe for his kind heart and for the hope of better tomorrow he gave to all of us.