It goes without saying that Sir Elton John is one of the greatest and most influential musicians in the world of music.
His career spans many decades. Throughout the years, he has treated the world with music pieces which seem to become more and more popular as time passes by.
He is one of those superstars who took the world by storm and has remained on the pedestal for a very long time.
Elton's love for music started when he was very young. At the age of just 4, he learned how to play the piano and knew that music was his calling.
"As a child, I got approval and love when I sang at family gatherings or weddings, and I felt safe and happy. Then I came off stage and, again, I had to deal with what was going on in my life," the singer told CBC.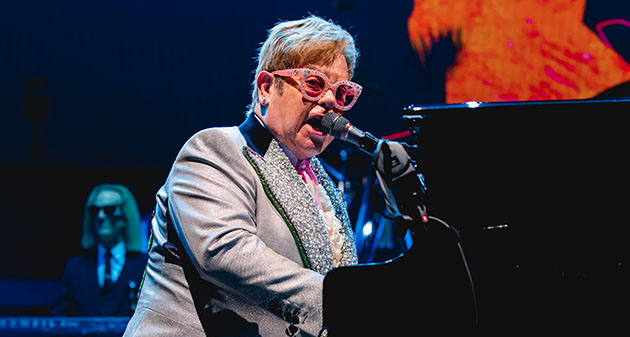 At the age of 17, Elton started performing with a group named Bluesology, and in 1967, he met the man who became his best friend for life and with whom he achieved great things and reached for the stars. The first ever encounter between Elton and the person behind almost all of his songs, Bernie Taupin, happened when they both saw an ad in a local newspaper for Liberty Records.
Bernie was the perfect lyrics writer, and Elton was the best at making music, so they made the perfect match.
Iconic Crocodile Rock, Island Girl, Bennie and the Jets, Goodbye Yellow Brick Road, Don't Let The Sun Go Down On Me, Nikita, I Guess That's Why They Call It The Blues and Candle In The Wind, among the rest, are just some of the songs the two worked on together. Pure magic, one would say!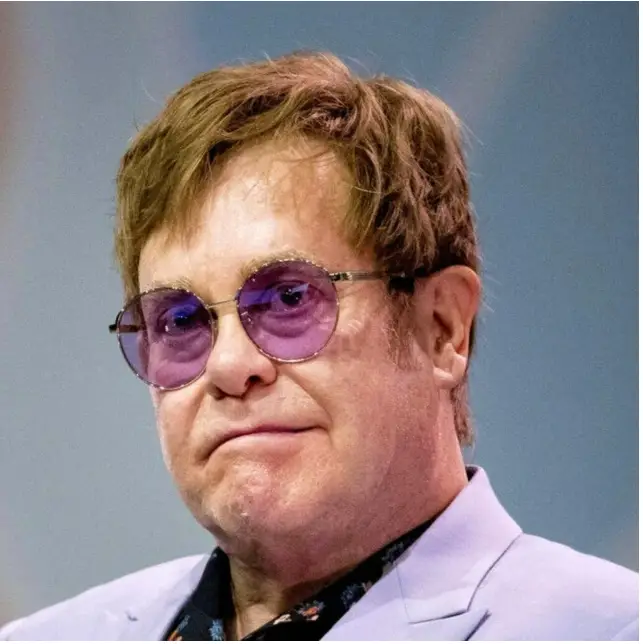 Just a single look at Sir Elton John and husband David Furnish will convince you that you are witnessing one of the best love stories in the world of celebrities. The two met some 27 years ago and are going strong as day one.
The two share two sons together, Zachary and Elijah.
His family is the reason why he decided to slow things down after the devastating prostate cancer diagnosis he received in 2017. In order to prevent his cancer from spreading any further, the famous singer and performer oped surgery over chemo treatments. Once known for working at a 120-show-per-year pace, John said he found himself "24 hours from death," and that forced him to reconsider his priorities in life. 
"Effectively my kids made the decision for me. I didn't like the idea of cancer hanging over me—us—for years to come: I just wanted rid of it," he wrote in his 2019 memoir, simply titled Me.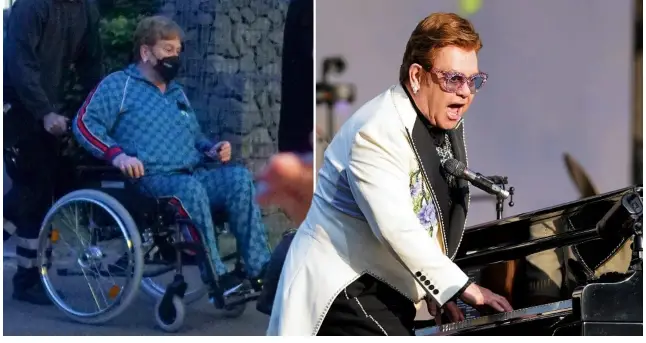 Sadly, some ten days after the surgery, he began to develop agonizing pain resulting from a complication with his lymph nodes which caused them to leak fluids, as reported by Yahoo. He was on and off hospital for around two and a half months before doctors accidentally cured him. "A routine colonoscopy shifted the fluid permanently, days before my 70th birthday," John wrote in his book, which was serialized in The Daily Mail.
Sadly, as he thought his troubles were over, he contracted a major infection in South America and was close to death.
"In a strange way, it felt like the time I spent recuperating was the answer to my prayers: if you want more time, you need to learn to live like this, you have to slow down," the singer said. "It was like being shown a different life, a life I realized I loved more than being on the road," John added. This made him make a decision to stop touring. "I want to be there for all of it," he said of spending time with his sons.
We wish Elton John and his family only the best life brings.
Please SHARE this article with your family and friends on Facebook.
Bored Daddy
Love and Peace