The wedding day is one of the most beautiful and most memorable days in every couple's lives. It is the day when two people say 'I do' and commit to each other, hoping it would be forever.
The wedding day of a woman named Sarah Ray of Tennessee took a dramatic turn and the ceremony was delayed after she heard that her father and grandmother were involved in an accident.
Just as she was about to walk towards the aisle, Sarah suddenly rushed outside the church. The guests were left in shock as they believed she ran away and didn't want the ceremony to proceed. But that was far from the truth.
Sarah works as a paramedic, and she was certain she could help the fellow first responders.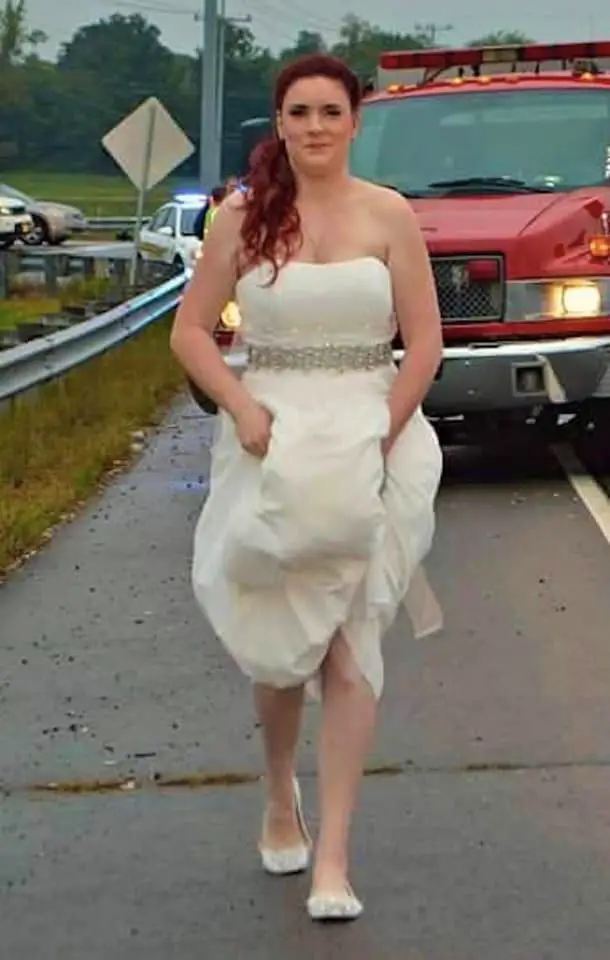 Her future husband didn't get mad at all, on the contrary, he was proud of her and the way she reacted, as he knew she has a heart of gold.
Once she made sure her dad and her grandma were fine, after they were provided with medical help, Sarah returned to the church and married the love of her life, the person who totally understood how great of a person she is.
Speaking of her wedding day, Sarah said that she wouldn't hesitate even a bit to save a life, even during her wedding, and not only her father's, but of any person out there.
We wish this amazing woman all the happiness.
Please SHARE this story with your family and friends on Facebook.
Bored Daddy
Love and Peace