Weddings are those special days when all the family and friends celebrate the love between two people who vow to commit to one another forever. From what's been said, it's obvious that the bride and the groom are the stars of their wedding, but it looks like that's not always the case.
Just take a look at the video below. It was taken some 11 years ago, so the little guy named Ryan who stole the show at a Glasgow wedding is a teenager already, but this video of him is so cute that people can't help but watch it over and over again.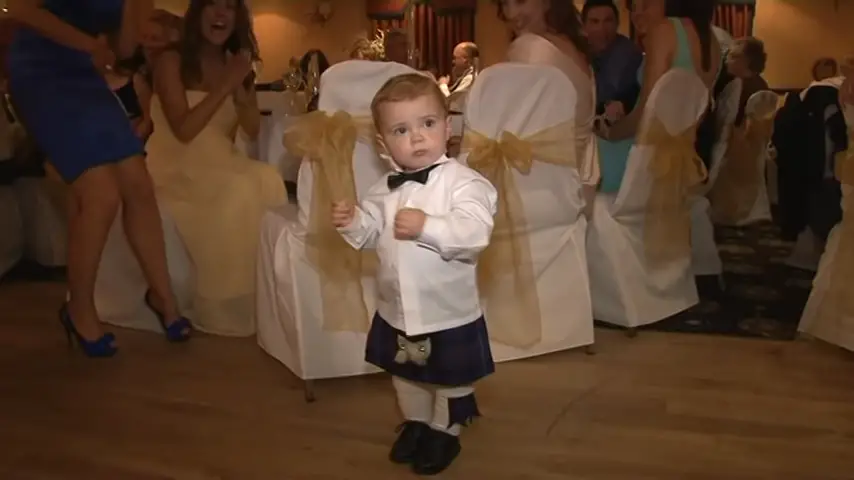 Namely, Ryan is wearing a traditional Scottish clothing, a kilt, and looks incredibly cute. Once the music starts, this sweetie can't help but move to the rhythm. Assuming he's around 2 years old in the video, dancing using only his little arms and legs is more than enough for us to see he's a true talent. As he notices the guests are watching him and smiling, he decides to move his body as well, though just occasionally.
Up until this day, the video of Ryan has been seen over 2.5 million times and once you check it out, you'll see why.