Do you remember going to school? Sitting in class through lunchtime breaks and Physical Education and all the different events through the year, perhaps talent shows too. Simply the idea of being on stage was intimidating!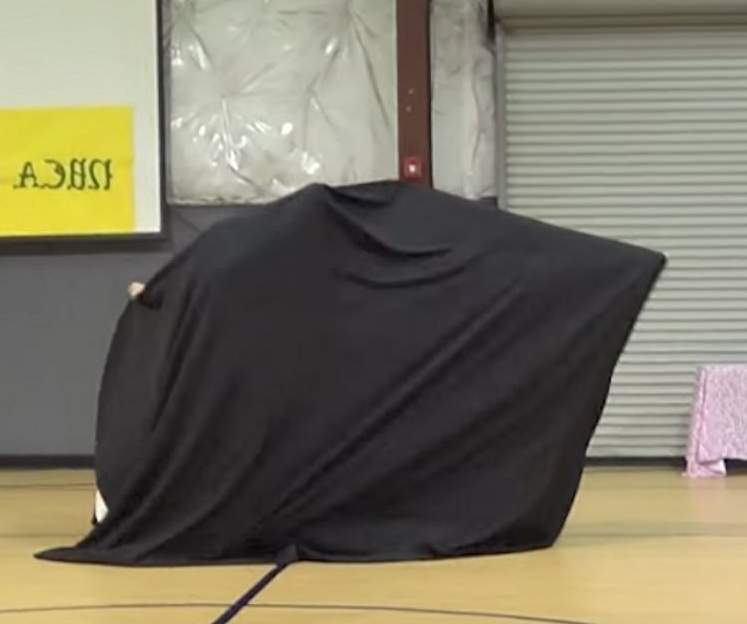 OK, so talent shows consist of either singing, dancing or playing an instrument and that pretty much covers it, but apart from showcasing talent the shows were a great way to show off to your schoolmates, the attention you got was pretty good too!
I really do think that these 10 year old boys that come from New Braunfels Christian Academy really did just that, they entertained, they impressed all their schoolmates, they, all in all, put on a great show in their school's annual talent show.
These four boys had put a lot of time and effort too into their preparations for the amazing performance together and were really excited to see if their schoolmates would love it as much as they loved performing it.
The performance starts mysteriously with just a very big black sheet, everybody in the audience it quiet!
Then the sheet is pulled away, then there is nobody that is not laughing.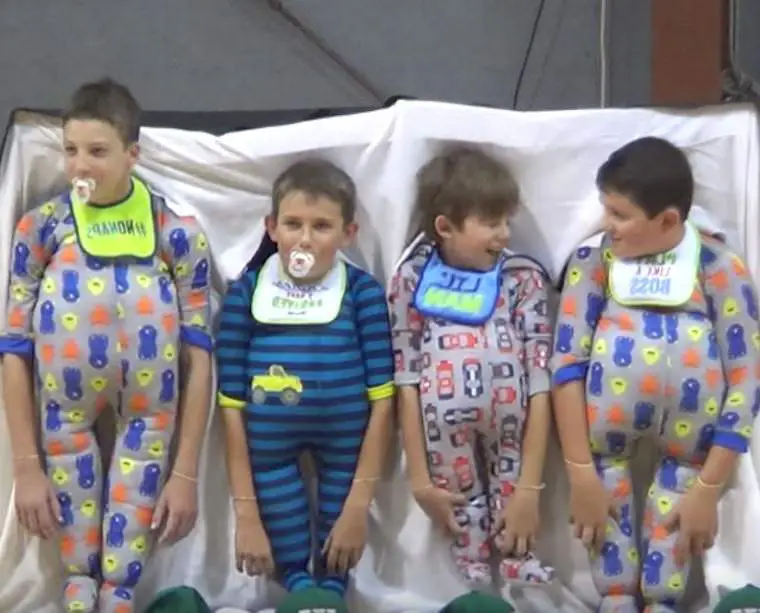 The boys didn't go for the traditional talent show kind of thing, by singing or having an instrument, they thought up an original and incredibly funny performance, as babies in onesies and bibs, looking a little like puppets!
As soon as the music started it will crack you up, they are awesome!
The way they perform, right to the props and the choreography is just great, you will remember it for sure!
Have a look at their performances and you will see exactly, 1:50 will have you rolling on the floor!