There are plenty of reasons why Ryan Reynolds is one of the most loved Hollywood actors, and his sense of humor is definitely one of them.
The Deadpool actor made many people's day with his cheeky birthday message to his friend and former co-star Sandra Bullock.
Namely, the two co-starred in The Proposal in which Bullock played Margaret, a high-powered publishing executive whose glamorous New York life and highly-paid job are at risk because her visa hadn't been renewed. In order to remain in the United States, she blackmails her assistant Andrew, played by Reynolds, into marrying her.
In one of the scenes, which is now considered iconic, Bullock's character accidentally slips into Andrew's arms while the two are both naked.
Well, Reynolds thought going down the memory lane and wishing Sandra a very happy birthday with a photo of this scene would be a good idea, and we can't agree more.
He captured the post, "Happy Birthday to the inimitable and stunning Sandra Bullock! For your birthday this year, I got us both intimacy coordinators. And an HR department. And clothing?"
This was Bullock's first ever nude scene and in fact she often reflected it saying she did it because she found the idea both "[humiliating] and funny."
On the About Last Night Podcast with Adam Ray in 2021, Bullock stated: "Ryan and I have known each other since we were prepubescent. We go way, way, way back. We had to do the naked scene that day and Anne Fletcher, our director who's just incredible, she's great."
She continued: "We had a closed set, which means no one's allowed to be on there, just hair and makeup coming in to fluff and hide. Ryan and I have these flesh-colored things stuck to our privates, my hair is strategically over the nipples and Ryan's little — not little, at all! It's just whatever's there, and I don't know because I didn't see it. I didn't look!"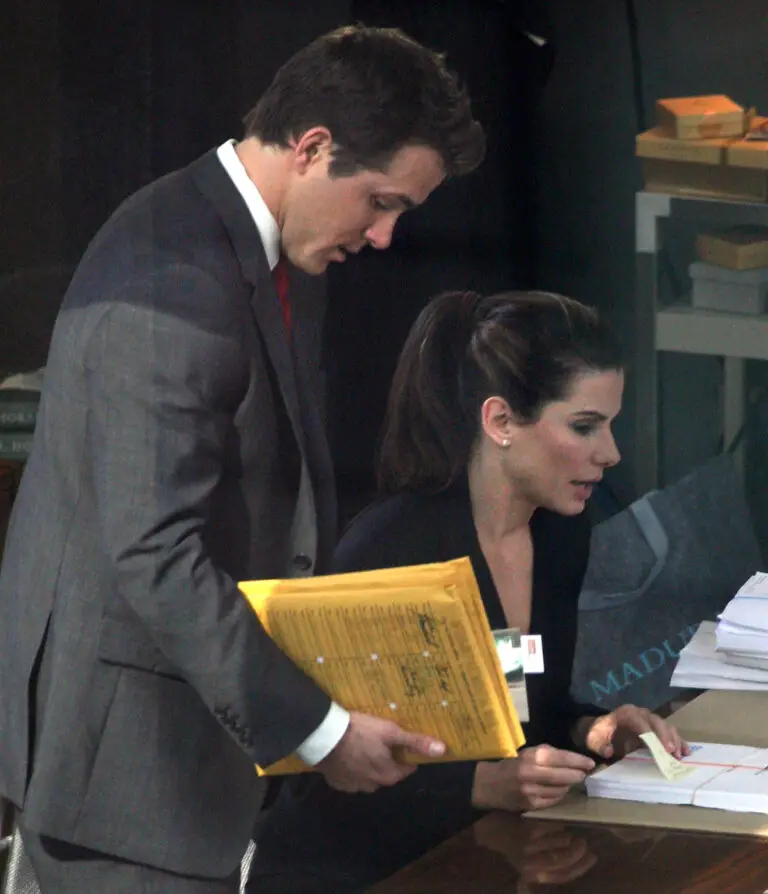 Bullock even shared the funny moment when director Anne Fletcher informed Reynolds about an unplanned reveal.
"When they'd say cut, we couldn't really move," she explained. "He was on his back with his knees up, and I'm on the floor just sort of resting on his knees, just waiting, and you don't wanna look, and we couldn't really move."
"Then, I hear Anne Fletcher from the darkness go, 'Ryan, we can see your ballsack!' I'm like, 'Oh God!' Because you wanna look down, but I'm like, 'Don't look down. Don't look down.' … Everyone in the darkness spun around to see if they could find a monitor," Bullock recalled. "I was like, 'Anne, there's a way to present that information….'"
This year, the Oscar-winning actress turned 59 and one thing that is certain is that she defies age.
Happy birthday, Sandra Bullock.
Please SHARE this article with your family and friends on Facebook.
Bored Daddy
Love and Peace