One of the reasons why Prince Harry and Meghan Markle stepped down from their royal duties and left Britain was that they wanted to lead more normal lives, away from the paparazzi and the tabloids. However, being royals, that doesn't seem to be possible no matter which side of the world they decide to reside at. Even in California, paparazzi take photos of the couple and their soon-to-be two year old boy Archie.
Speaking of his new life in the States, Harry was reported saying: "I guess the highlight for me is sticking [son Archie] on the back of a bicycle in his little baby seat and taking him on bike rides which is something I was never able to do when I was young."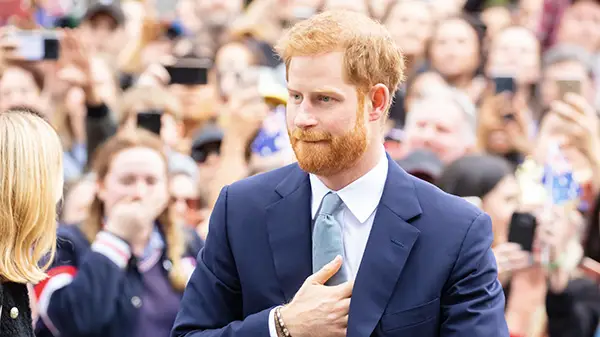 Listening to Harry explaining how he now has the chance to spend more time with his family and do a bunch of things, highlighting taking Archie on bike rides, something he claims he didn't do while growing up in the Palace, one would say the royal children are robbed of their childhood, which apparently isn't the case judging from Kate and William's photos of their own kids.
In fact, some believe that Kate posting a photo of young Prince Louis on his red bike for his birthday and his first day of nursery hides a secret message to Harry.
Three tomorrow! 🚲

Taken earlier this week by The Duchess before he left for his first day of nursery, The Duke and Duchess are pleased to share a new image of Prince Louis. 🎈 pic.twitter.com/AGgfLI39tW

— The Duke and Duchess of Cambridge (@KensingtonRoyal) April 22, 2021
Daniela Elser, a royal expert, comments on the photo saying: "For one thing, there are in fact a number of shots of Harry as a child riding a two-wheeler with his own dad Prince Charles and brother Prince William. Therefore, it could be argued that the duchess is highlighting that perhaps Harry has been indulging in a certain historical revisionism, something which the inhabitants of Kensington Palace did not miss."
"The inclusion of the bike can also be read as a very clear rejoinder on William and Kate's part that despite Harry's characterization of the climate in the UK as 'toxic,' the Cambridge kids enjoy a life of relative normalcy," Elsner wrote.
Honestly, we believe that Prince Louis' photo was just an innocent one and showed the joy of his parents celebrating his birthday, but who knows, maybe it did have a message for the boy's uncle.