Full House is one of those shows that we can go to over and over again without ever getting bored. I remember enjoying every minute of it during the eight seasons it aired.
Some of the actors that made the show what it is are John Stamos, Bob Saget, twins Ashley and Mary Kate Olsen, Lori Loughlin, and Candace Cameron Bure.
Candace played the role of DJ Tanner, one of the kids of widower Danny Tanner. The moment she appeared on screen, Candace became America's sweetheart.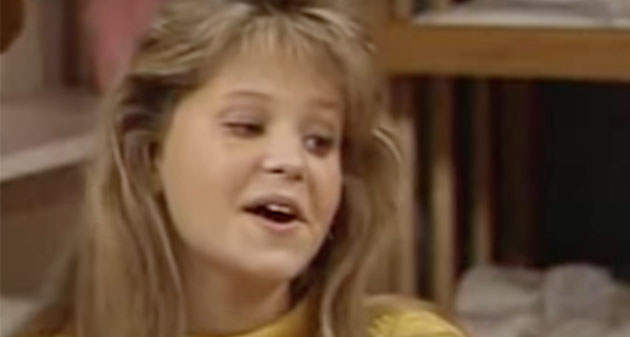 She loved acting from very early age and seeing her older sister Kirk Cameron being part of the popular sitcom Growing Pains, that love only grew bigger and stronger, so soon after, Candace found herself on the set of what is now considered one of the greatest TV shows ever made; Full House.
Speaking of the time the series was filmed, Candace revealed that she enjoyed it to the fullest from day one. Unlike some child actors who face hard times being on set, Candace's experience was nothing short of amazing. "There wasn't a big focus on image and beauty from producers, so I didn't pay that much attention to it [on set]," she told Good Housekeeping.
"It was the same with my family and my agents. I never had people around me telling me that I had to look a certain way or be a certain weight, and I think that's half of the battle."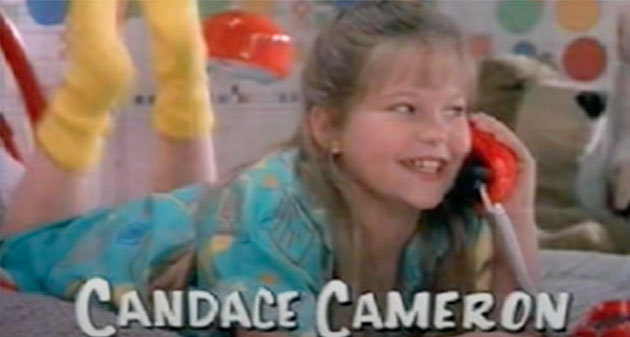 Candace starred in all the episodes of the show and years after it ended, she found herself reprising the role that changed her life forever in the spin-off Fuller House.
"If I am forever known as D.J. Tanner and everyone's big sister, I will be thrilled and happy," she said. "Full House and Fuller House have brought so much joy, comfort, and love to so many people. There's nothing more I want to be associated with than wonderful and positive things. I embrace the show as an adult just as I embraced it back when I was 10 years old." the actress said.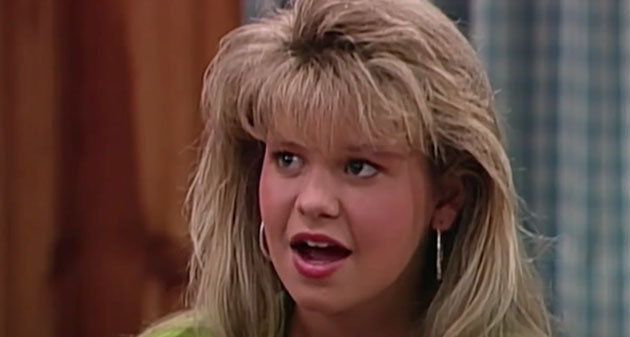 Candace is happily married to the love of her life, former NHL superstar Valeri Bure. She first met him back in 1994, when she was 18 years old. The two dated for a while and in 1996, they tied the knot. This year, they celebrated their 25th wedding anniversary.
Candace and Valeri are proud parents of three children, daughter Natasha, who is following into her mom's footsteps, and sons Lev and Maksim.
In 2016, Candace wrote on Facebook: "There have been several tough years, in a row, ups and downs, bad attitudes and bad decisions, but we've persevered. We rode them out. We loved each other through them."
Speaking of the secret to a long and happy marriage, Candace says: "When a man feels respected, that is love to him. For example, my husband does 98% of the cooking and I remind the kids to say thank you or I specify what I appreciate, whether it's a new ingredient or recipe." She also says that they put each other on the pedestal and have huge respect for one another.
"It's worth it to make it a priority, otherwise, you see how it affects a marriage," the actress adds. "Friendship is the foundation of marriage but you also need private time…You need that intimacy — not just romantic but also through conversation."
Recently, she shared a photo of her and her Full House co-stars and wrote it was taken on the night she and Valeri first met.
Full House is a huge part of Candace's life, so ending the filming of the spin-off wasn't easy for her.
"[With Full House] I was 18 [when the show closed] and ready to move on and go into adulthood. But now being a seasoned mom and woman, you realize how grateful you are for all the things in your life and Fuller House and all the people that work on the show and these ladies are one of them. They mean the world to me.
"It was such a gift in my life to be able to reprise the show and do a whole new show based on the same characters, she told Washington Post.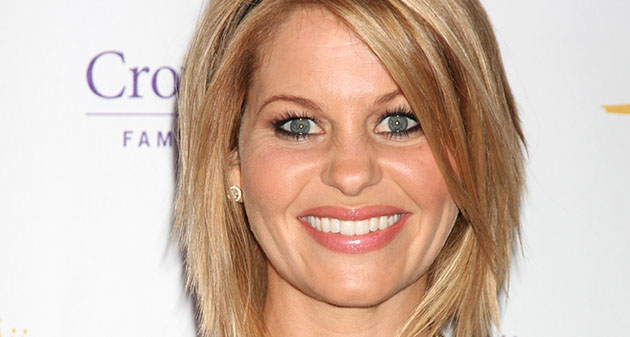 Candace Cameron Bure looks amazing and we are very glad she has a happy and fulfilled love and an adorable family.