Randy Travis is the first country performer to have a debut album ('Storms of Life') certified platinum within its first year of release, and as a result, he has been acknowledged for creating a new standard.
Sadly, over the recent years, Randy has been really struggling to get back to the man he once was. Randy was left in a comatose stage because of a severe cardiomyopathy, he was fighting for his life in a hospital bed!
Day upon day his condition seemed to get worse and as far as the doctors were concerned his end result was to die, they urged Randy's wife to stop life support and let him pass, but her reaction made them shake their heads.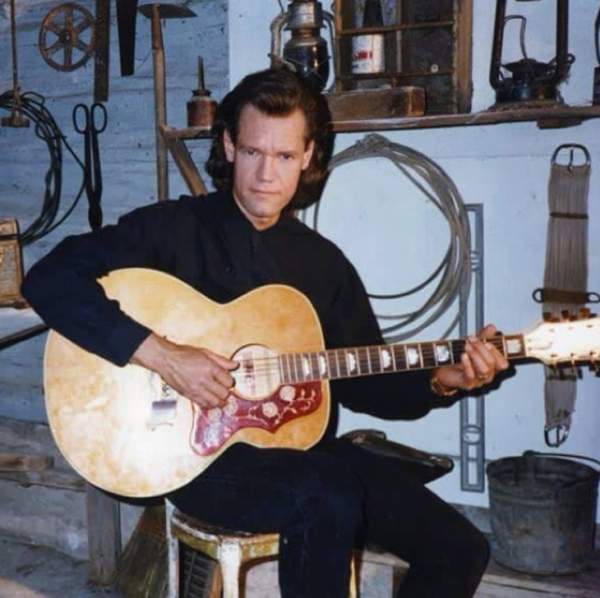 During an interview with the news, Mary Davis Travis explained that Randy's condition was constantly changing, so one moment he seemed like there were signs of life then the next he was crashing again.
They told her: "Life was minute to minute. They said 'pull the plug, there's no hope."
But she didn't want to listen to them, she made up her own mind, Mary decided to give Randy the time he needed to recuperate. She said to USA Today that any small chance that he would come out of it and recover from the coma was a chance worth taking.
She said:"At this point, the one to two-percent chance is [a] 100-percent chance over zero. I prayed hard, 'God, please let me have him back, anyway, shape or form.'"
She prayed for him and as she prayed he began to return to her, just a tiny bit at a time, he finally regained the strength to come back out of the coma. The challenges were still just starting though…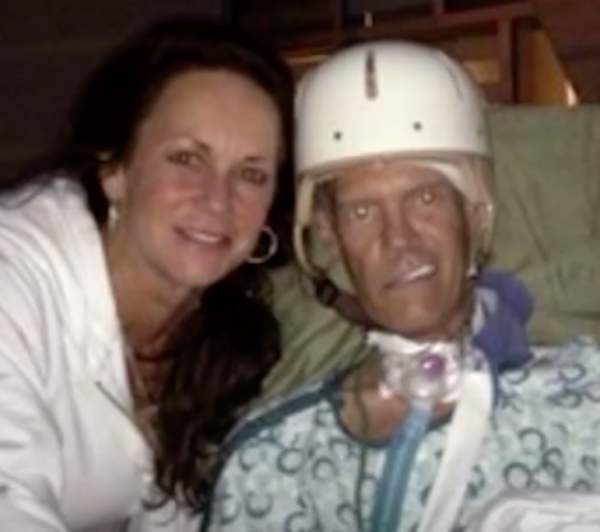 Without the ability to walk or talk the stroke had stolen Randy's faculties which made simple daily tasks very challenging, things that we do without thinking were hard and challenging for him.
Mary and the rest of Randy's family were there for him and right with him all the way through his long hard journey.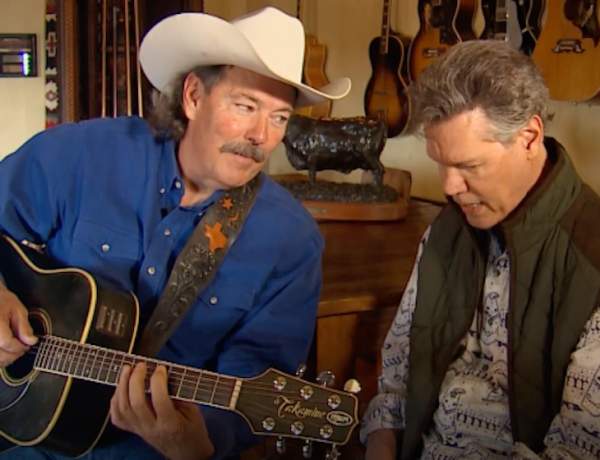 Then, in 2016, three years after suffering the stroke, Randy wowed his fans when he performed Amazing Grace at the Nashville ceremony that ushered him into the Country Music Hall of Fame.
Although he was assisted to the stage by Brad Paisley and fellow Hall of Fame member Garth Brooks, Randy demonstrated that he has regained some of his speech by singing a portion of the legendary song.
Two other great names that were inducted to the Hall of Fame alongside Randy were fiddler Charlie Daniels and music producer Fred Foster.
Several artists paid tribute to the three awardees musically, including Kris Kristofferson, Dolly Parton, Alan Jackson, Brad Paisley, Garth Brooks, and many others.
Standing by her husband, Mary said, "Randy stared death in the face, but death blinked. Today, God's proof of a miracle stands before you."
In the summer of 2020, Randy released his first single since suffering a stroke. The song, Fool's Love Affair, which earned millions of streams and dominated radio airwaves.
Listen to Randy Travis performing Amazing Grace at George Jones' funeral in the video below.
Please SHARE this article with your family and friends on Facebook.
Bored Daddy
Love and Peace