Television journalist Dylan Lyons, 24, of Spectrum News 13 in Orlando was killed on the job when the suspect in an earlier shooting Lyons was reporting of returned to the crime scene. A 9-year-old girl nearby was also tragically killed, while her mother and photojournalist Jesse Walden were critically injured.
"You know Dylan was a reporter I work with every day," Walden said later in an interview from his hospital bed. "We were best friends."
The suspect, 19-year-old Keith Melvin Moses, was arrested and taken to custody. He has a criminal record, including a misdemeanor for drug possession and allegations of drug paraphernalia possession. In the past, he was also arrested for aggravated battery, assault, and grand theft, according to police.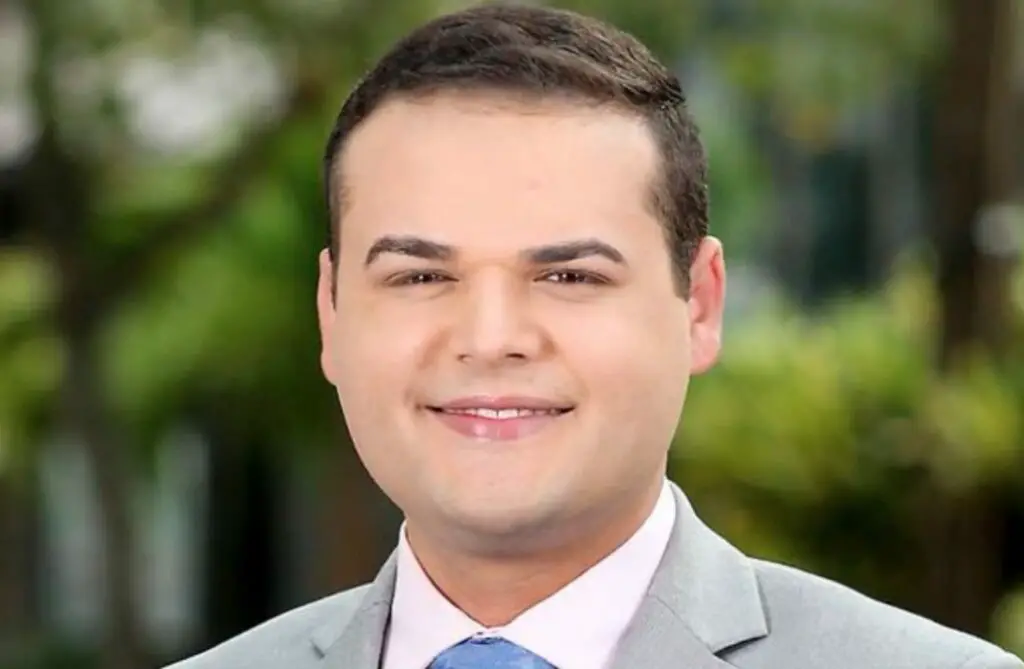 While reporting on the news of the shooting spree in which Lyons lost his life, WESH news woman Luana Munoz was spotted breaking down and crying on live TV. She arrived at the hospital where Lyons died later that night to give her report after learning of his death.
"All right, I'm sorry. This is extremely difficult to cover," Munoz remarked with a trembling voice as tears kept running down her face. "It's an emotional situation at [Orlando Regional Medical Center]. I won't flip the camera since others here know the reporter – his fiancee and I were hugging."
Munoz then spoke of the importance the members of the media showed. "We go home at night fearful that something like this may happen, and that is exactly what happened here," she said.
"Now here we are again at [ORMC], where we have learned that a fellow reporter has died while out covering a shooting. There are members of his family and his fiancée here who are heartbroken tonight," Munoz said before barely finding strength to 'gather herself.'
A local TV reporter broke down as she covered the fatal shooting of a fellow reporter, Dylan Lyons, who was on the job covering a different shooting in Florida.

"This is every reporter's absolutely worst nightmare."

No one should fear being shot at work. Period. pic.twitter.com/jFLcXwrrZh

— Giffords (@GiffordsCourage) February 23, 2023
"No one in our community – not a mother, not a 9-year-old, (and) certainly not news professionals – should become the victim of gun violence in our community," Orange County Sheriff John Mina said, adding that the motive behind the killings remains a mystery.
"We're still not sure what his motive was. Why he did this," Mina said. "But we want to find out because I know the community wants to know."
The first victim, whose killing Lyons was reporting about when he was killed himself, was identified by the killer as Nathacha Augustin.
Rest in peace, Dylan Lyons. Our hearts go out to his family, friends & our @MyNews13 colleagues who mourn the loss of this young journalist. Please pray for a second journalist listed in critical & for the families of all those impacted by yesterday's violence. 🙏🏼 @fox35orlando pic.twitter.com/WjLmst7OBC

— Amy Kaufeldt FOX 35 (@Fox35Amy) February 23, 2023
Moses, "as far as we know, had no connection to the reporters and no connection to the mother and the 9-year-old," Mina said. "We don't know why he entered that home."
"We are saddened by the loss of our colleague and the other lives that were senselessly lost today. During this tragic time, our thoughts are with our employee's families, friends, and coworkers.
"We remain optimistic that our other injured colleague will make a full recovery," Spectrum News said.
UPDATE: The three people senselessly murdered on 2/22 by Keith Moses:
Nathacha Augustin, 38.
9-year-old T'yonna Major, shot in her home. (Her mother was also shot & survived)@MyNews13 reporter Dylan Lyons, 24, died. (Photographer Jesse Walden was shot & survived) pic.twitter.com/mlut3TBa2z

— Orange County Sheriff's Office (@OrangeCoSheriff) February 23, 2023
Our thoughts and prayers are with the families of those who lost their lives during this shooting which shook the country.
Please SHARE this article with your family and friends on Facebook.
Bored Daddy
Love and Peace