For a huge number of Britons, Queen Elizabeth II was more than just a monarch who led their country for incredible 70 years. She was their strength and a motherly figure, thus her passing brought immense grief and sadness.
When the news of her ill-heatlh was shared in the media on the day of her passing, a huge number of people gathered together and filled the streets of the major cities around United Kingdom as a sign of support. The number of those that arrived at Balmoral Castle, the Queen's summer residence where she passed away, was even bigger.
When members of the royalty started arriving one by one, everyone assumed the Queen was living her last moments. Sadly, that happened to be the truth which left millions of people from all around the world heartbroken.
In a statement on Thursday, September 8, Buckingham Palace said:
"The Queen died peacefully at Balmoral this afternoon. The King and the Queen Consort will remain at Balmoral this evening and will return to London tomorrow."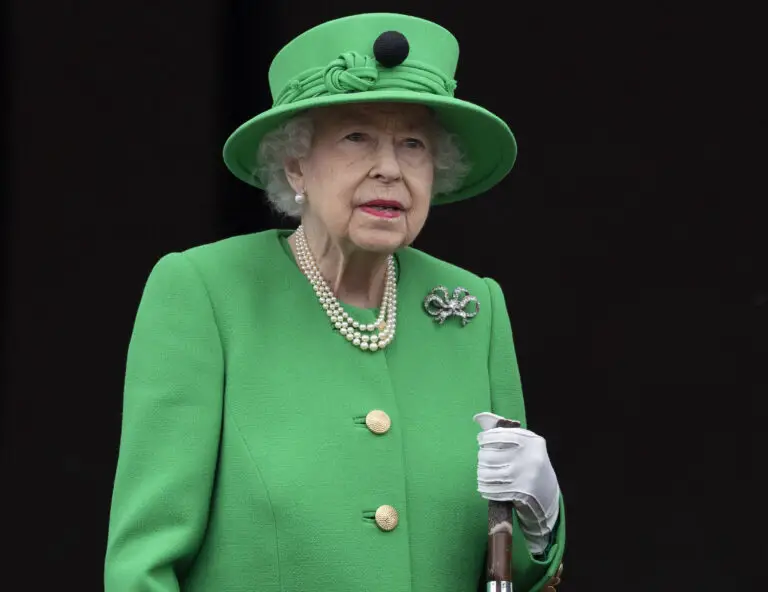 Following her passing, people started speculating of what the exact cause of death could be. Back then, The Daily Mail reported how a Scottish government department had been accused of being secretive and blocking legitimate attempts to obtain a copy of Her Majesty's death certificate, although many believed it should be a matter of public record.
"Despite MailOnline and other media outlets attempting to obtain the information from the National Records of Scotland (NRS), the public body has blocked its staff from providing any details relating to the Queen's death on September 8," the Daily Mail wrote.
When the registered cause of death was listed, it was revealed that the late monarch died of 'old age.'
The document – signed by the Queen's daughter, Princess Anne – states that Her Majesty passed away at 3.10 P.M. on September 8 at Balmoral Castle. Buckingham Palace announced Queen Elizabeth's passing around three hours after she died.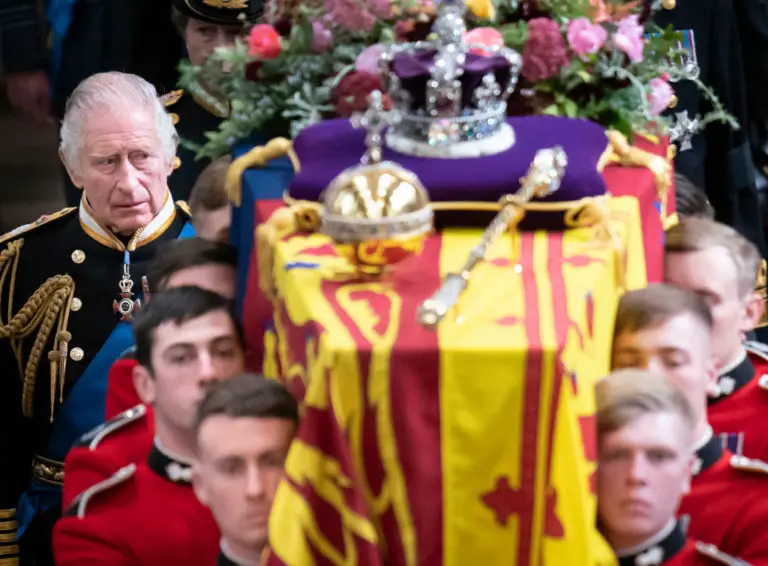 Prince Harry, the Queen's grandson, spoke of his beloved grandmother in an interview with 60 Minutes and gave details about the tumultuous hours surrounding her majesty's passing.
"I asked my brother — I said, 'What are your plans? How are you and Kate getting up there?' And then, a couple of hours later, you know, all of the family members that live within the Windsor and Ascot area were jumping on a plane together," Harry told Anderson Cooper on 60 Minutes.
Harry only learned his grandma passed away as he landed, so he didn't get the chance to see her alive for one last time.
"I walked into the hall and [Princess Anne] was there to greet me," Harry told 60 Minutes. "And she asked me if I wanted to see her. I thought about it for about five seconds, thinking, 'Is this a good idea?' And I was, like, 'You know what? You can do this. You need to say goodbye.' So went upstairs, took my jacket off and walked in and just spent some time with her alone."
Harry continued: "She was in her bedroom. [She] was actually — I was really happy for her. Because she'd finished life. She'd completed life, and her husband [Prince Philip] was waiting for her. And the two of them are buried together."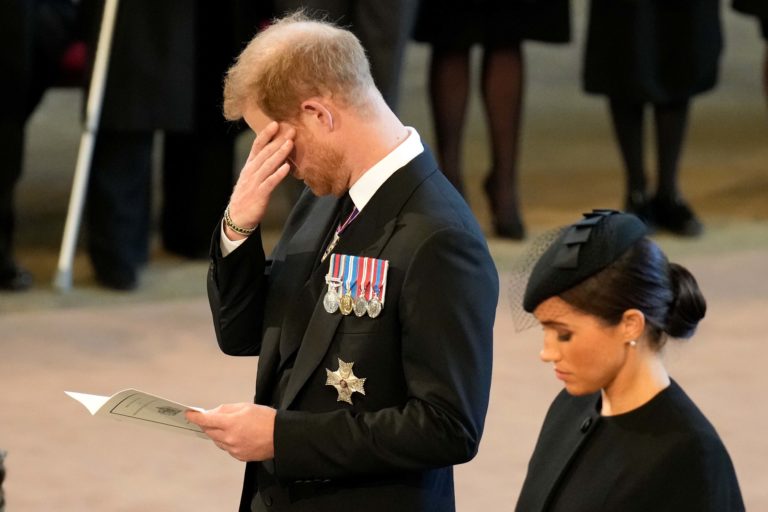 In his all-tell memoir Spare, Harry wrote of his grandmother and her sudden passing.
In his memoir, Harry wrote more about getting to say his last goodbyes to the Queen.
"I stayed in one place without moving, gazing at her for a long time, gathered strength and continued going forward," Harry recalled and added that he whispered a very precious thing to her.
"I hoped she was happy and that she was with grandpa," he whispered to the Queen, telling her how he "admired her for having carried out her functions to the end… the Jubilee, welcoming the new Prime Minister."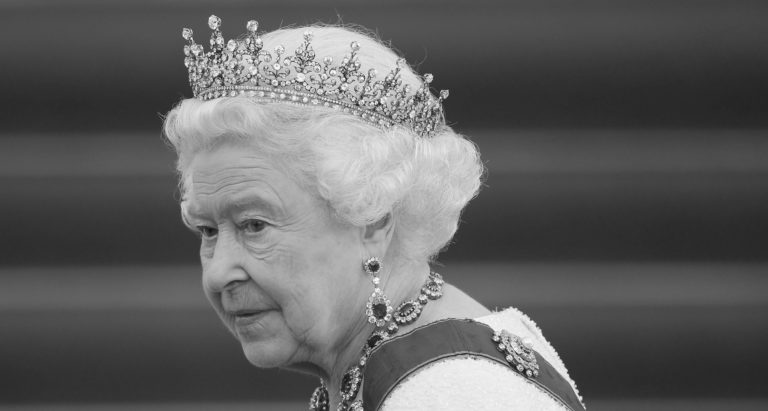 Despite the official document stating the cause of death to be old age, royal author Gyles Brandreth wrote in a serialization in the Daily Mail that the late Queen had bone cancer which explained the "tiredness and weight loss and those 'mobility issues' we were often told about during the last year or so of her life."
Further, the expert claimed, "The most common symptom of myeloma is bone pain, especially in the pelvis and lower back, and multiple myeloma is a disease that often affects the elderly. Currently, there is no known cure, but treatment — including medicines to help regulate the immune system and drugs that help prevent the weakening of the bones — can reduce the severity of its symptoms and extend the patient's survival by months or two to three years."
The Royal Palace released this unseen photo of Queen Elizabeth II smiling on Sunday. The photo was taken to mark Her Majesty's Platinum Jubilee – the first British Monarch to reach this milestone. (Photo: The Royal Family) https://t.co/LRZRKK0gHs pic.twitter.com/w7O9FL4PGO

— WPDE ABC15 (@wpdeabc15) September 19, 2022
Other sources believe this might be true and that it is the reason why the Queen withdrew from most public events during the last years of her life.
Royal expert and author Robert Joobson claims that Queen Elizabeth used wheelchair when she wasn't out in public, as well as during the Platinum Jubilee, but people didn't notice.
"On her insistence, a military-style exercise was put in place so that no one could see she was having to use a wheelchair," Jobson wrote. "In considerable discomfort, Her Majesty was taken by wheelchair to the helicopter pad at Windsor."
"At the Palace, she was wheeled right up to the balcony doors, then helped to her feet so that she could stand – with the aid of a walking stick – alongside Charles and Camilla, plus William and his family."
"After a firework display, the Queen smiled with delight. It was her last salute to her people," he concluded.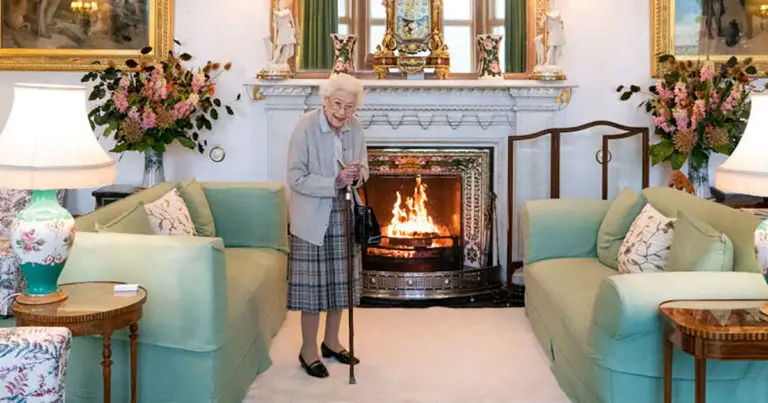 Now, a close friend of the late Queen also opened up of her final days and revealed that monarch was in 'a lot of pain' and that her sight and hearing had deteriorated considerably in the weeks leading to her death.
"For the last years of her life, certainly from when her husband died [in April 2021], the Queen was in a lot of pain," the source close to the late Queen's told The Daily Beast.
"In the final months, of course, it got very much worse; by the time of the Platinum Jubilee, she couldn't see very much, she couldn't hear very much, and she was easily confused," the friend of Queen Elizabeth added.
"She barely moved from her apartments in Windsor Castle. Appearing on the balcony at Windsor Castle for the Jubilee required a titanic effort."
Queen Elizabeth was a much-love monarch who is still dearly missed.
Please SHARE this article with your family and friends on Facebook.
Bored Daddy
Love and Peace