Days have passed after Prince Philip's passing and the Queen is back to her royal duties. However, as she celebrated her 95th birthday, it looks like she's ready to give her son Charles, the future king, more freedom of making decisions regarding the family.
With her husband of 73 years no longer by her side, Queen Elizabeth is doing her best to cope with her pain. Members of her family are by her side and she's also spending time with her corgis who help her overcome her grief. "She does not like seeing her dogs suffer and she knows that sometimes putting a dog down is the kindest course of action – although that doesn't make her loss any less," a source told the Daily Mail.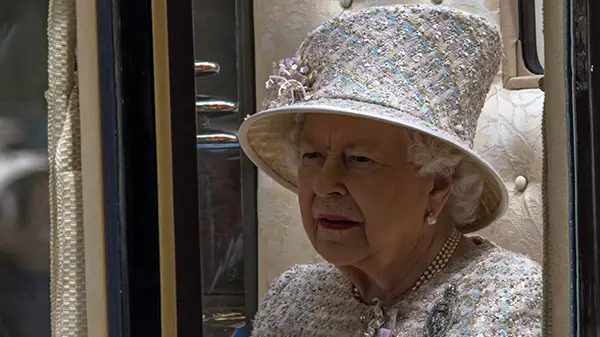 On her birthday, which she celebrated with scaled-down event, she expressed her gratitude to the well-wishers as well as those who reached to her after her husband's passing to offer their condolences.
I have, on the occasion of my 95th birthday today, received many messages of good wishes, which I very much appreciate.
While as a family we are in a period of great sadness, it has been a comfort to us all to see and to hear the tributes paid to my husband, from those within the United Kingdom, the Commonwealth, and around the world.
My family and I would like to thank you for all the support and kindness shown to us in recent days. We have been deeply touched, and continue to be reminded that Philip had such an extraordinary impact on countless people throughout his life.
Elizabeth R.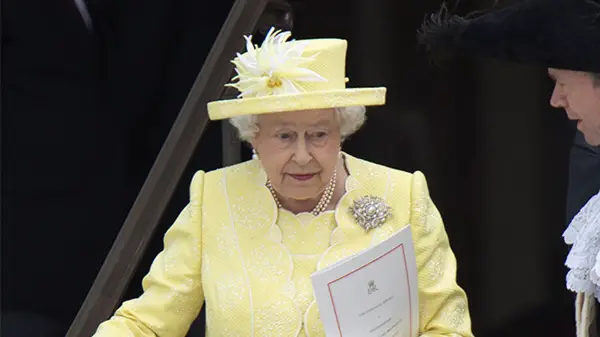 She also took the time to personally thank everyone who paid tribute to Prince Philip. She sent cards with the photo of the Duke and a heartwarming message which said:
"In memory of His Royal Highness Prince Philip, Duke of Edinburgh. I send you my sincere thanks for your kind words of sympathy on the death of my husband."
This made my heart ache 💔
Replies to the letters of condolences to The Queen on the death of The Duke of Edinburgh have started to arrive.

Still sending the biggest virtual hug to HM The Queen ❤️

Credits: (@/ sunshine_and_santa_claus on ig) pic.twitter.com/nz3qqVGTf1

— CoutureAndRoyals (@CoutureRoyals) April 27, 2021
Throughout the years, The Queen served her people and the country impeccably. And now, royal experts believe that she will "fade away," and give more space to Charles and William in terms of decisions about leading the country.
A source told People in April: "Her family will step up and be by her side, but she will carry on. She understands that she has a job to do, and [Philip] would have wanted her to crack on. [The Queen] did do so when he retired from public life.
"She will never abdicate because of duty and honor and public service is so deep in her, as it was for him."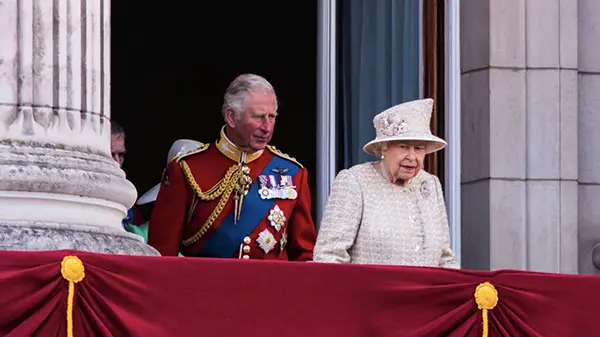 Royal expert Angela Levin believes that Prince Charles will start appear more in public as he's trying to get his way. "In fact, she will be grateful for him to be taking over in making I imagine quite big decisions on behalf of the royal family," Levin told Express.
According to former BBC royal correspondent Peter Hunt, Queen Elizabeth will retract from the spotlight and will likely attend meetings at Buckingham Palace just two days a week only, and leave the receptions, the garden parties, and other events to Prince Charles to host.
"Fundamentally, the queen will fade away gracefully," Hunt told New York Times.
"Covid has helped in the sense that it has accelerated what any sensible 95-year-old woman would want to do, which is not stand on your feet all day long."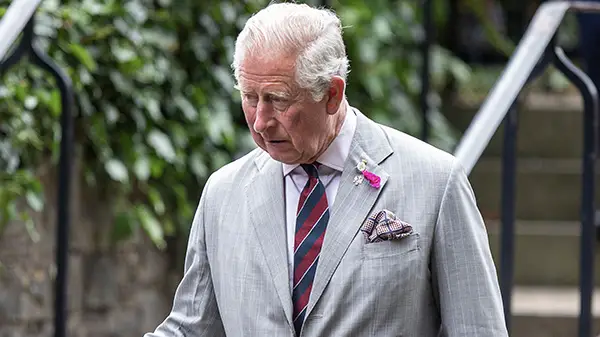 Once on the throne, experts believe that Prince Charles will make fundamental changes regarding the roles the members of the royal family have at the time. "Prince Charles has wanted for a very long time to cut the monarchy down to save costs and to make people be worth the money that they got from the taxpayer," a royal expert revealed on TalkRADIO.
Many share this opinion and believe it will be Harry and Meghan that Charles will "ditch" first after he becomes a king.