Halloween! What's not to love about this amazing holiday? It is that time of the year when you can dress up however you want without being judged and have lots of fun by the way.
Well, 2-year-old Jalayne from Ohio decided to be Her Majesty, The Queen. In fact, it was her mom Katelyn Sutherland who made that splendid decision and created the costume relying solely on her creativity.
The cute little queen wore a curled wig which her mom attached to the floral hat using glue, a powder-blue coat, and gloves. The fashionable brooch, and the tiny clutch bag only made the resemblance to Queen Elizabeth more striking. However, we all have to agree that this genuinely creative outfit was best topped off with Jalayne two corgis.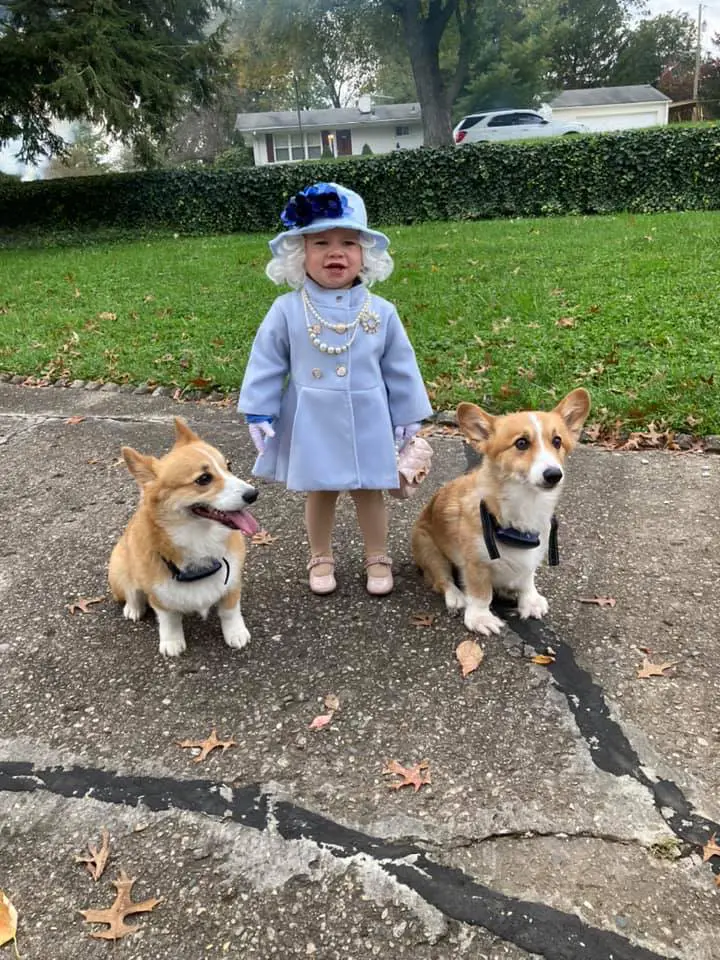 The little lady also wore some beautiful pearls and was totally ready to go trick or treating. Needless to say, she attracted the attention of everyone around. Katelyn revealed that many people who found the outfit cute even greeted her daughter with "Your Majesty" as they passed by her.
Realizing just how much everyone enjoyed the costume, Katelyn shared photos of Jalayne on her Facebook. Little did she know the photos would go viral.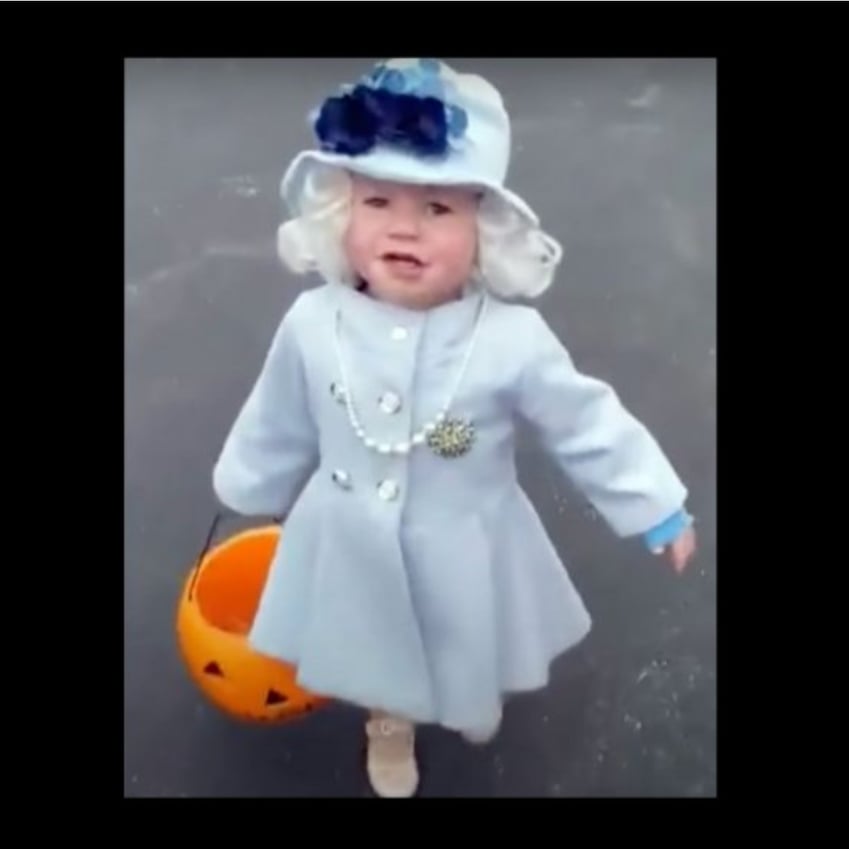 After the numerous comments from a huge number of people, Katelyn decided to send one of the photos to Queen Elizabeth II. To her surprise, The Palace responded.
The reply letter they got from Windsor Castle said, "The Queen quite enjoyed the splendid outfit." Wow, just imagine what it must feel like to receive such kind words from the Queen herself and put a smile on her face.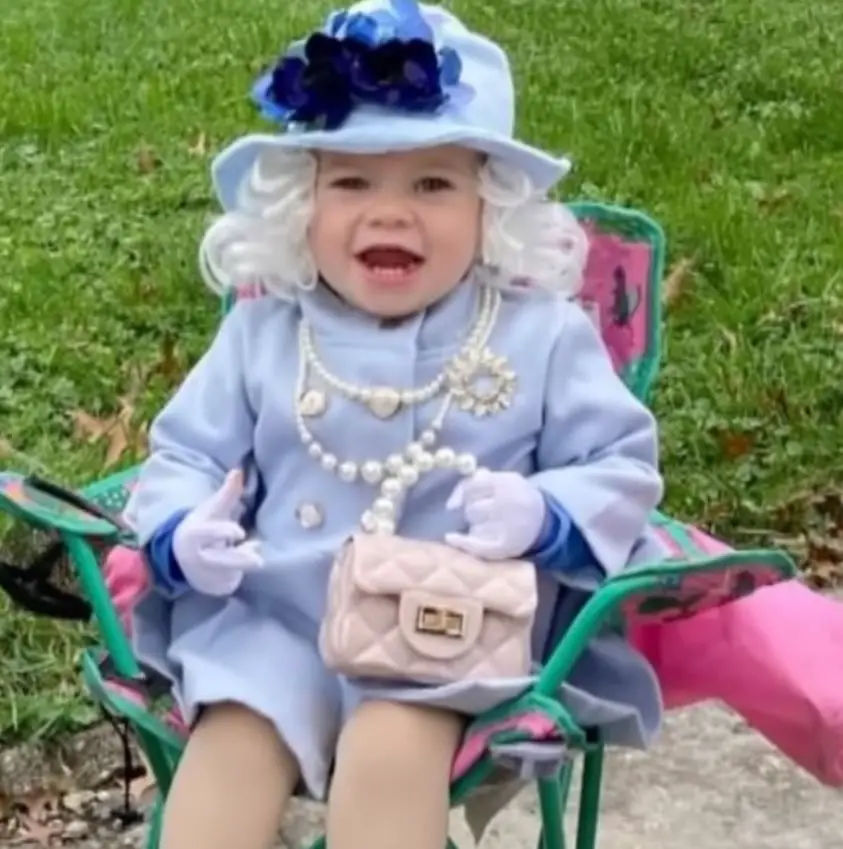 Speaking to Inside Edition about the remarkable outfit which was dubbed "the best they have ever seen" by many, Katelyn said that it all started with the corgis which her daughter loves so very much. "The dogs are our daughter's best friends," she shared with The Sun and added, "We wanted to do something where they could all be included together. We are most definitely fans of the royal family and truly admire how the queen walks by faith."
People couldn't help but share their thoughts on Jalayne's costume. "I adore Queen Elizabeth and that little girl is as sweet as she could be with her two corgis I'm sure that put a smile on Queen Elizabeth's face," one person wrote.
"Long live her royal cuteness…Best Halloween costume of the year by far," another added.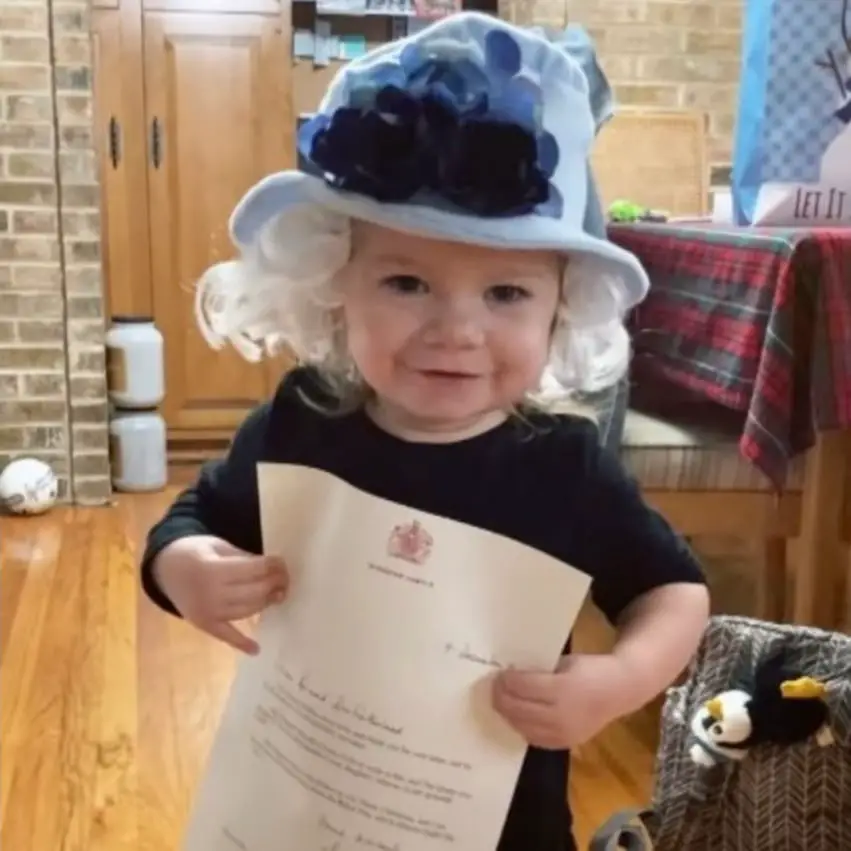 As this past Halloween all eyes were on this lovely girl, we can't wait to see what her mom has in store for this year's dress up.
To see more of the Queen's "mini me" go to the video below.