No matter if you are a fan of the British monarchy or not, one thing that we need to agree on is that the coronation went as smoothly as planned. It was a representation of what everything a monarchy stands for, and that's tradition.
Following the significant event, the newly crowned King and Queen took a short break before they returned to their royal duties and before long long, they will embark on a journey across the world to visit the Commonwealth and other countries.
The break comes as a result of the hectic schedule the royals were forced to follow on the days surrounding the coronation.
"I spoke to someone close to the king this morning. I said, 'How is he feeling because he did a pre-party, pre-concert party, and then after-party and did that skit for American Idol, you know, brilliant.' The source said, 'exhausted but knackered,'" royal author Katie Nicholl shared with GB News, adding that Charles felt exhausted.
"I'm not surprised, they need a good rest now because it has been a pretty epic weekend for them. Saturday was the day that he's waited his entire life for, you imagine the emotional energy that goes into a day like that, but I think overall it has been a great success."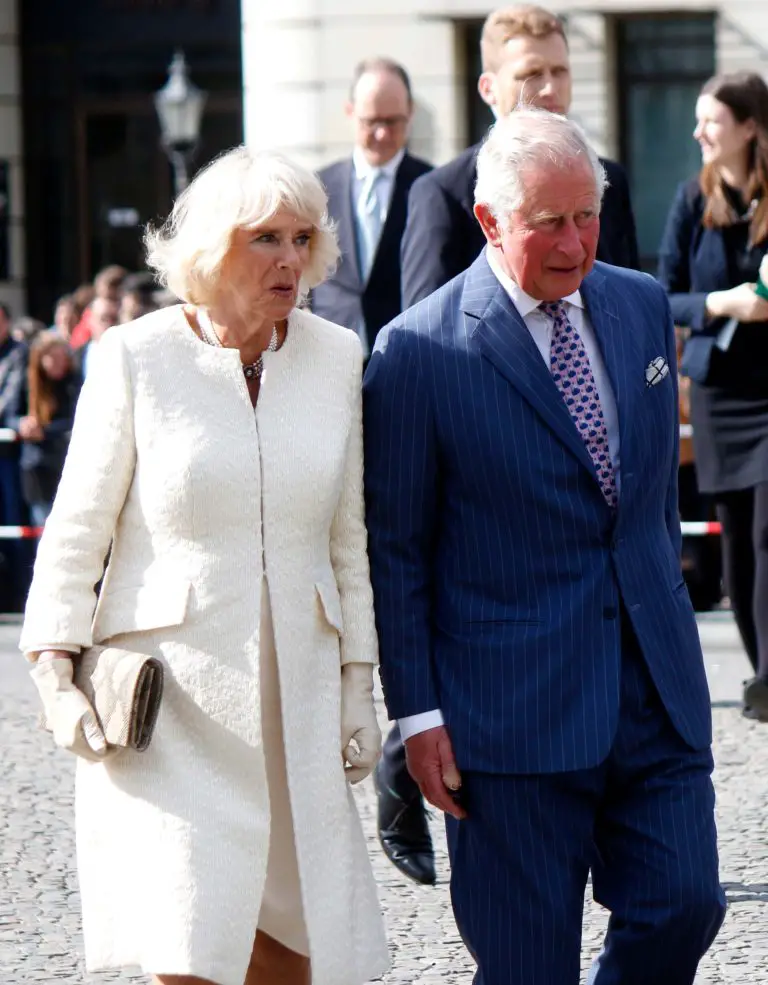 The couple spent a week at Sandringham House, their private Norfolk residence.
In an attempt to "extending a hand of friendship and support" on the behalf of the royal family, King Charles and Queen Camilla would go on the largest-ever official royal tour across Britain, the Commonwealth, and other countries. Among the future events, many of which are being scheduled months, and even a year in advance, are the trips to US, Australia, New Zealand, Bangladesh, and Pakistan, among other countries.
Having in mind everything Charles and Camilla have been through together and how they ended up getting married, it's safe to say that they make an extraordinary couple.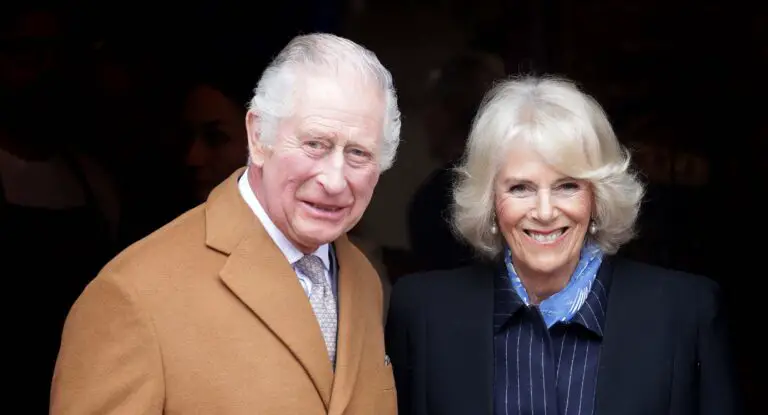 The two were introduced to each other by a mutual friend, Lucia Santa Cruz, the daughter of the Chilean ambassador. They started dating, but the relationship didn't last long as Charles left to serve in the Royal Navy. When his duties there came to an end and he returned home, Camilla was already engaged to her now-ex husband Andrew Parker Bowles.
However, they never stopped being close. Even when Charles married Diana, he and Camilla were in touch.
But despite the scandals, including Tampongate, the two stayed strong and despite the late Queen disliked Camilla in the past, she gave her blessing to become a Queen before she passed away.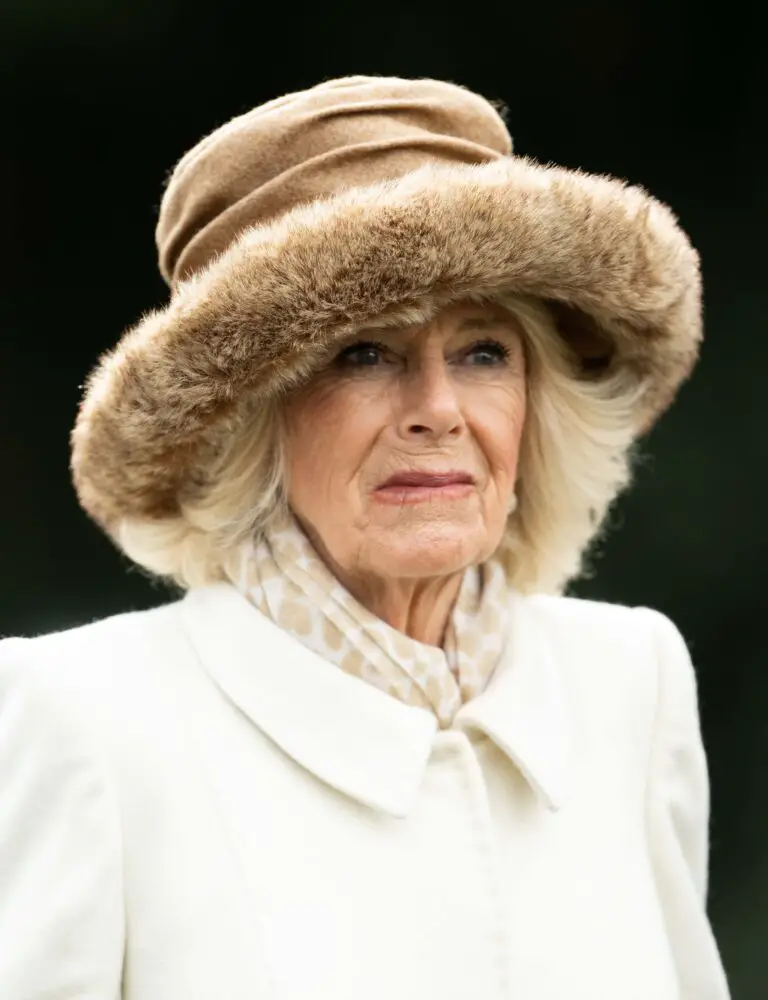 Today, Queen Camilla is a much-loved member of the royalty. When she's not executing royal duties, she spends her time around her horses, does some gardening, and reads, as she's a passionate book lover.
In 2021, Camilla announced her new literacy initiative called The Reading Room, a hub for literary communities worldwide to celebrate literature in all its forms.
"Inspired by the success of Her Royal Highness's reading lists shared during the pandemic in 2020, the Reading Room channel offers new seasons of book recommendations, as well as exclusive insight from the authors themselves, in a community space for book lovers of all ages, abilities, and backgrounds," The Reading Room is described as on the Palace website.
"If you learn to read, however difficult your life is at the time, you can pick up a book and you can escape. You can laugh, you can cry, it just takes you out of the real world and it gives you a different dimension to life," the Queen shared with the Mirror.
"When we go away, the nicest thing is that we actually sit and read our books in different corners of the same room," she added. "It's very relaxing because you know you don't have to make conversation. You just sit and be together."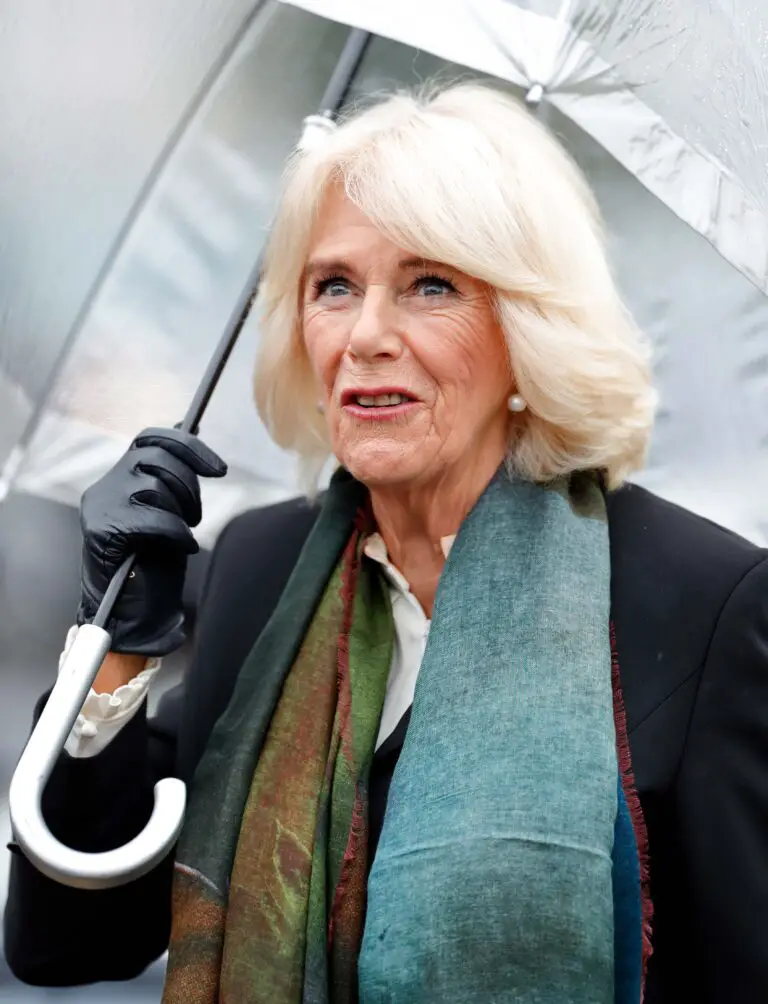 Just recently, she visited the inaugural Queen's Reading Room Literary Festival at Hampton Court Palace, and as this doesn't come as surprise, her outfit certainly raised eyebrows.
The fans were very outspoken when they saw the Queen wearing jumpsuit, a design by Anna Valentine.
"The Queen should wear more jumpsuits," one user wrote on Twitter, as reported by Express.
"The Queen is wonderful normal, and down-to-earth. I've never seen her wearing a jumpsuit," another added.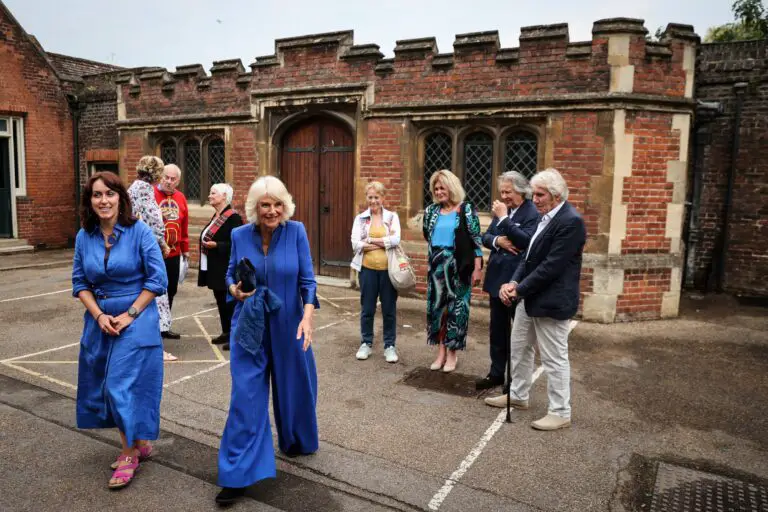 This isn't the first time for a royal to wear jumpsuits, and as much as many loved her style, there were also those who criticized her choice of clothing.
"A big no from me. Not sure if it is because they are both wearing the same colour, but the width of those trousers legs just doesn't do it for me," one Instagram user wrote.
Another added: "Love the colour but… Yikes. Not with black clumpy shoes anyway."
"Does she wear any other colour ever? Would love to see her in emerald," a third commented, as quoted by Express.
We believe this jumpsuit fits Queen Camilla just perfectly.
Please SHARE this article with your family and friends on Facebook.
Bored Daddy
Love and Peace