For this two-year-old, Roman Dinkel, he has more struggles in his daily life than most. Diagnosed with Spina Bifida before birth, he always enjoys the small victories with a huge smile.
Upon hearing the news of a birth defect, some parents would terminate their pregnancies. This became out of the question for Whitney and Adam. They believe every life is a gift and they wanted to give their child a chance at life. They document Roman's life on a Facebook page dedicated to him, called Defying Odds:Roman's Journey.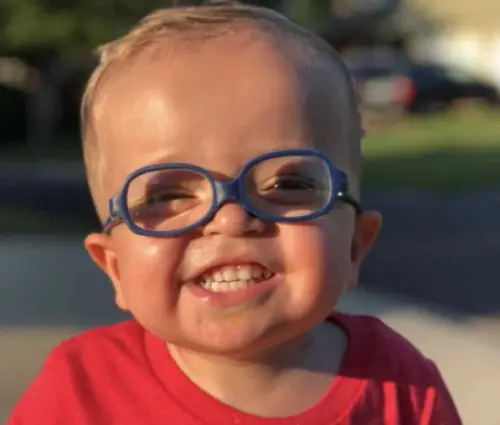 On the page, they share Roman as he grows up. His followers love him and his cute cheeky face.
Spina Bifida is a condition where a baby's spinal cord doesn't develop properly in the womb which causes a gap in the spine. With this, Roman learns to walk around with forearm crutches. Roman loves walking around with his new "sticks."
Roman learned how to use the "sticks" pretty quickly. He ended up walking around outside in no time!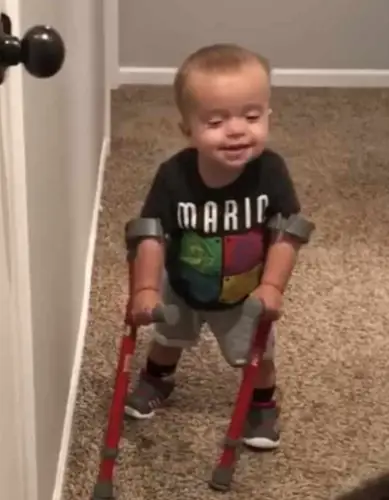 Roman's dad posted on the Facebook a video of Roman shouting to the family dog while walking with his "sticks." It is super adorable!
"I promise I'm going to stop talking about this soon, but this kid keeps blowing my mind. I decided to take him outside to test out his sticks in the grass. Not only did he walk all over the yard but then he walked across the street and down the road and turned around and came all the way back. Without any help from me!" his dad said.
Watch the sweet video for yourself below!
[youtube https://www.youtube.com/watch?v=8UweZrFsWc8]