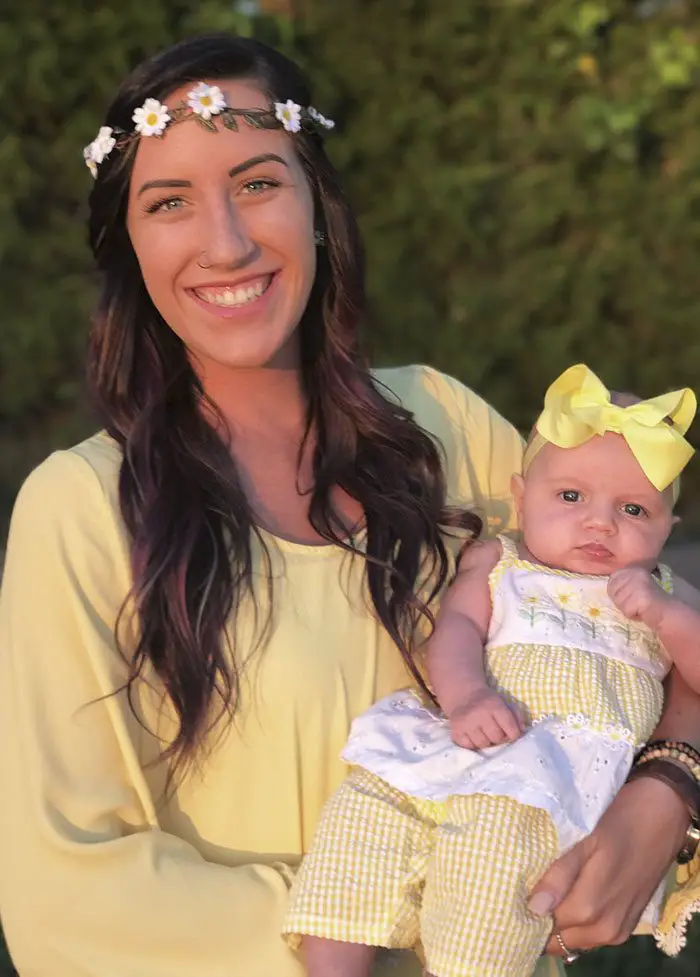 Being a mom means having a lot on your plate, and as if raising children isn't enough tiring and demanding by itself, being a student on top of that is definitely hard. 21-year-old Morgan King is a mother who attends university. Needless to say, she often has to miss classes and skip doing assignments because of her baby daughter. And as many teachers out there are not that considerate regarding their students' excuses, this particular professor is unlike the most. She does care for her students' progress and makes sure they don't miss any of her lectures.
Recently, professor Sally B. Hunter noticed how Megan was missing her class so she decided to learn the reason behind it, and now their conversation went viral all for the right reasons.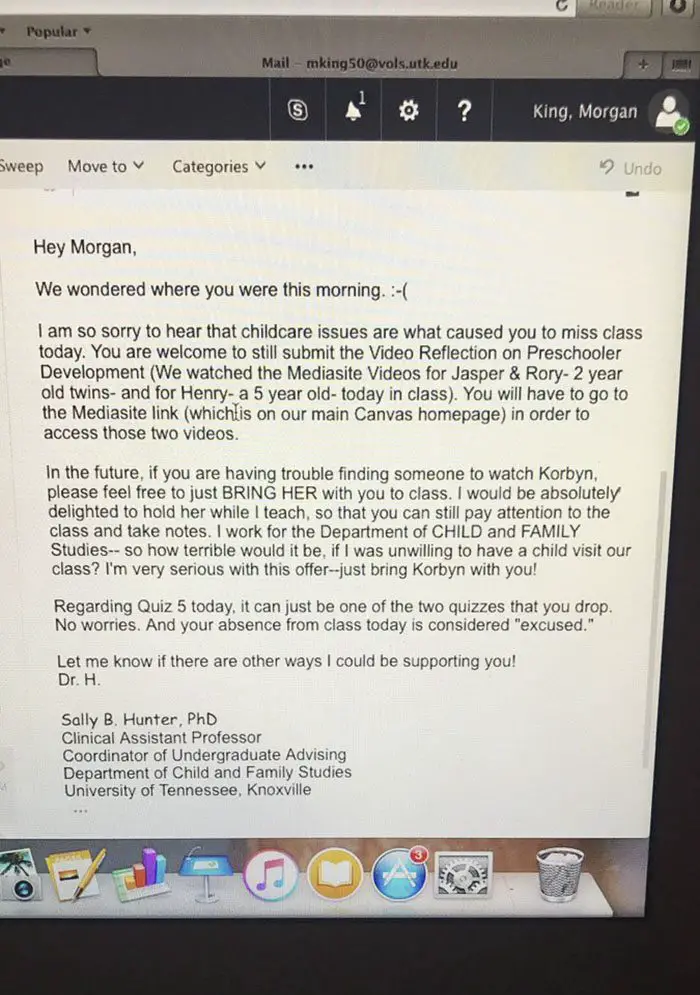 Meghan had to be honest and tell her professor how she had to take care of her baby instead of attending classes. Professor Hunter's answer was really surprising and shook Meghan to the core.
"In the future, if you are having trouble finding someone to watch Korbyn, please feel free to just BRING HER with you to class. I would be absolutely delighted to hold her while I teach, so that you can still pay attention to the class and take notes. I work for the Department of CHILD and FAMILY Studies — so how terrible would it be, if I was unwilling to have a child visit our class? I'm very serious with this offer—just bring Korbyn with you!"
This young mother knew how she had to post this online so that everyone could see how considerate her professor is. To be honest, people like these are rare nowadays.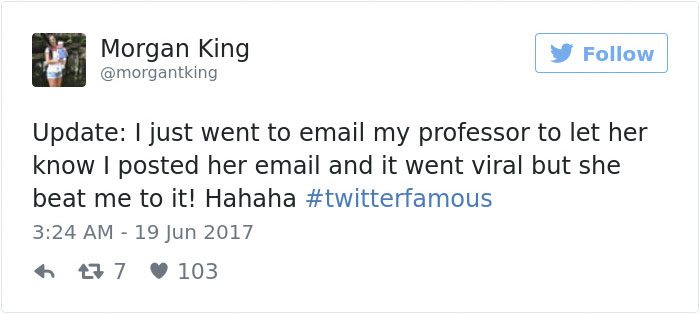 People from all over the country are praising the professor's act. Who knows how many students that struggle would perform better if there were more professors like Ms. Hunter.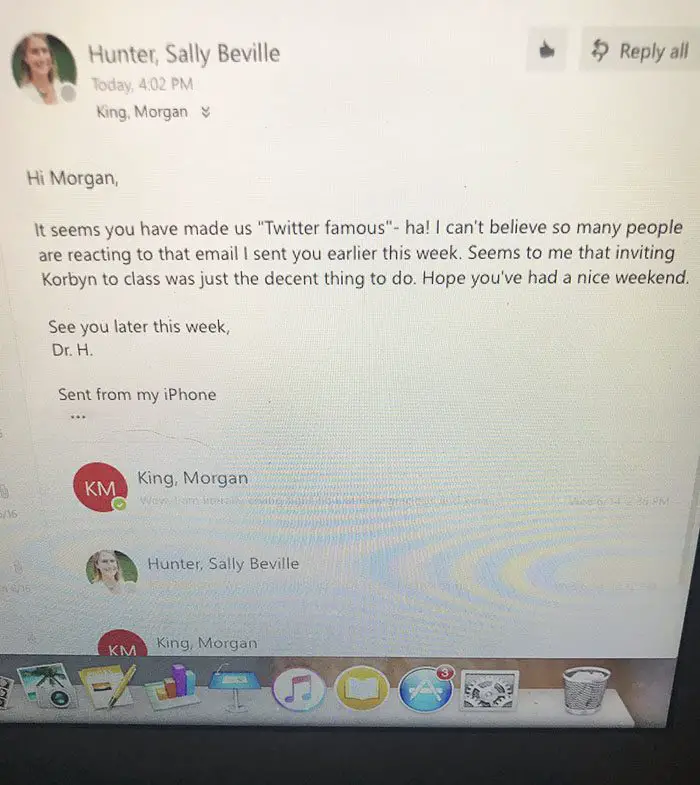 Knowing that many mothers who find themselves in the position of Morgan are not getting this same level of support by their schools and universities makes it difficult for them to continue their education. Many quit pursuing their dreams of becoming successful in certain field they find appealing. And to be honest, that's really sad. Who knows what they can achieve if they are given a little push in life.
Ms. Hunter's children-friendly classroom is a place where dreams come true. If there are more people like her, the motherhood and education won't be two terms we can't imagine being incorporated together.