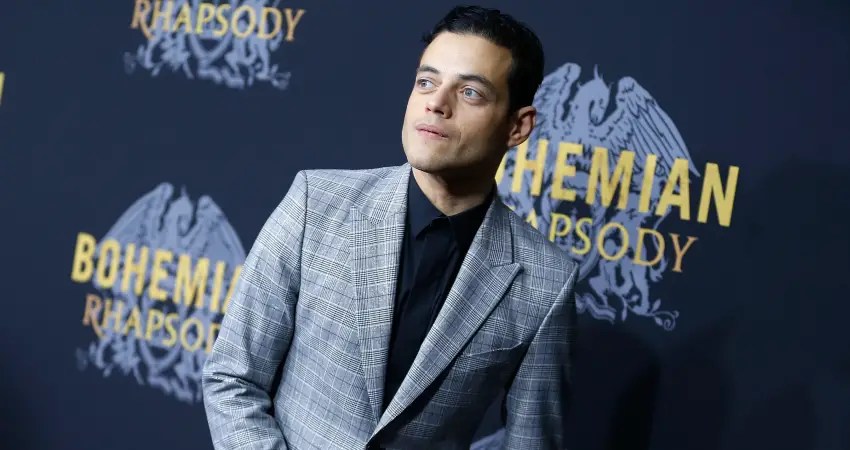 Fans from all around the world are overwhelmed by the stunning performance of Rami Malek in the movie that depicts the life of the legendary Freddie Mercury and celebrates the Queen, the band that left a legacy many pursue to achieve. 
"Bohemian Rhapsody" is a powerful piece of work that takes the viewers through a roller coaster of emotions. They are especially astounded of how accurately this young actor portrayed Freddie and his excellence on stage. 
And although everyone is aware of Malek's incredible acting skills, the video below that vent viral in a blink of an eye is just another proof that he is one of the best in the business. It shows the authentic recreation of the remarkable performance of Freddie and the Queen at Live Aid in 1985. Every single move is perfectly replicated, from hand gestures, to pursue of the lips, the steps, and everything else. 
 

I DIDNT REALIZE THEY DID IT THIS PRECISELY pic.twitter.com/05f6ZW1TMn

— BEST OF FREDDIE MERCURY (@MOMENTOFMERCURY) November 11, 2018
Fans are taking it to the social media to praise Malek's devotion to making each scene of the movie a one to remember.
"These dudes were literally able to recreate the greatest live show ever performed and made a new generation be able to experience it as if they were actually there. This scene literally gave me f**king CHILLS god damnit (sic)," wrote @ruggeddonut.

He was joined by @IAmIknat who claimed that she became unsure which was which while watching. "They did it precisely that I got confused which is the original and which is the remake," she tweeted. "Omg not a sucker for him but daaaang this sure is historical!!! Gotta watch this (sic)".
 

@Happily_Larry_ this is seriously so impressive.

— Lauren™🐘 (@tiedup_twoships) November 12, 2018
 

Oscar deserving performance!! I salute the whole crew that worked so hard on this!! Totally Obsessed with Queen again, with @ItsRamiMalek and other actors. Thanks for letting us live in this moment. ❤️

— Michelle (@michelleFM15) November 15, 2018
The actor himself said on many occasions how he felt humbled and thrilled to be given the chance to honor great Freddie through this movie. He also said how he had watched the concert more than 1,500 times, wanting to perfect it, although, as he told news.co.au nothing in life is perfect.
"It felt like I had it in my bones and I didn't want to keep going back to it," he said. "It felt like sometimes you would lose a little bit of the authenticity if you tried to nail it so perfectly. Things won't exactly always match up, there might be a hint of something that's off, but I think that kept it feeling really alive and in the moment and it was better to sacrifice it that way, but yeah, I was watching it non-stop."
He continued:
"That's something we tried to get move for move, even just gesture for gesture perfectly. Every day we did (filmed) a song. Day one, Bohemian. Day two, Radio Gaga. Day three, Hammer To Fall and the Day-O. Four we did Crazy Little Thing Called Love. Five, We Will Rock You and We Are The Champions and on the sixth day we rested. Then we did the entire show which was the most phenomenal experience one could ever ask for. Adrenaline high like you don't even know man."
Malek told Who how he wanted to get into the life of Freddie completely, trying to learn as much as he could. 
"There's just an eloquence and elegance to him that you see when he's on stage, and then you can [see] where all that was birthed from," he claimed. "I mean, not many artists are wearing an entire head-to-toe leather outfit, sipping a champagne flute and telling their audience to strip naked if they please. And he still comes off with this essence of royalty."
This mind-blowing acting has to be seen to be believed. We hope Rami Malek gets the recognition he deserves.