Long before the passing of Queen Elizabeth II, the media reported that people close to then-Prince Charles claimed he was planning on slimming down the monarchy once he becomes King of England. Now that the time has come for him to ascend to the throne, many are convinced he would carry on with his plan.
"Charles has never made any secret of the fact that he wants a slimmed-down Monarchy when he becomes King. He realizes that the public don't want to pay for a huge Monarchy and, as he said, the balcony at Buckingham Palace would probably collapse," he was reported to have said.
As it turns out, the King is determined to protect both the Crown and his people, and one way to do that, according to a source close to the Royal Family, is by keeping Harry and Meghan away from The Firm.
In order to do so, he would probably use Edward VIII's abdication as a model. When he married his wife, who was a divorcee, Edward was perceived as a foolish and disloyal, and it looks like history is repeating itself with Harry who stepped down from his royal duties and left Britain for America.
Under King Charles' supervision, "the same thing is now happening with Harry and Meghan, and it will only intensify over the coming years."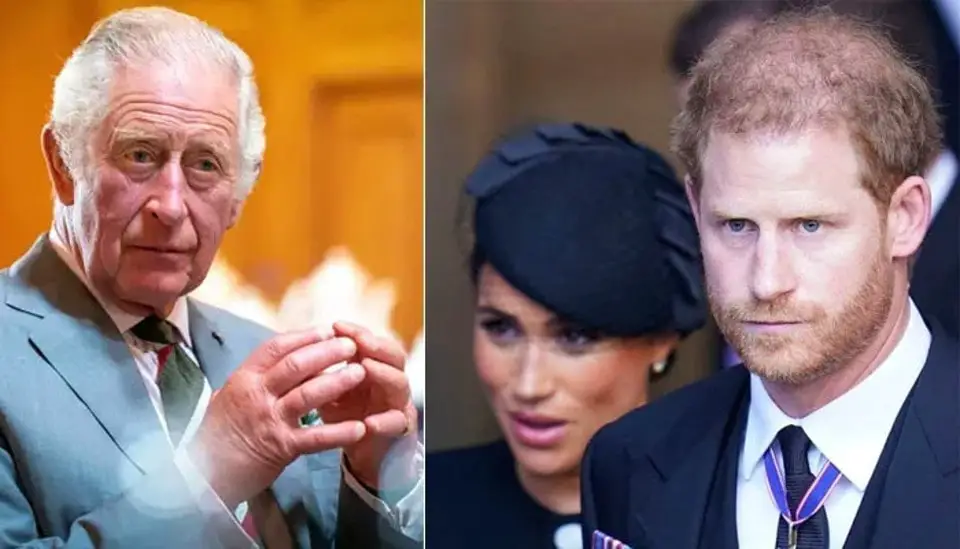 Reports are that the Sussexes will be invited to King Charles' coronation, but they will be seated next to Princesses Beatrice and Eugenie, just as they were during the funeral.
King Charles will likely be ruthless and will do all in his power to keep his younger son and his wife as far away from the focus of attention as possible.
It looks like that despite the opinion of a number of royal experts that the Queen's passing will lead to reconciliation between the Sussexes and the rest of the family, the relationship between them continues to be a rocky one.
Christopher Andersen, a representative of the royal family, stated that "Harry and a Meghan still seem uncomfortable. We've seen that in a recent interview Meghan gave. It's all really depressing, and I believe it will take a lot to restore things to their previous state."
One thing that Meghan opened about was the Royal Rota, a system established more than 40 years ago as a way of giving UK print and broadcast media exclusive inside access to the official engagements of members of the Royal Family. She said she wasn't happy sharing photos of her child with the media before showing them to the people who truly love her children.
With the new era in the British royalty, we are yet to see what future holds for Harry, Meghan, and their children.
Please SHARE this article with your family and friends on Facebook.
Bored Daddy
Love and Peace