The coronation of King Charles III and Queen Camilla will be remembered as a huge success which passed without any incidents. And as the King and the Queen were the stars of the historic ceremony, another member of the royal family had a significant role during the crowning of the new monarch.
Prince George, who is second in line to the throne, served as a Page of Honor and was one of seven children who were holding King Charles' and Queen Camilla's robes during the ceremony as they walked through Westminster Abbey.
Knowing just how significant their son's role was, William and Kate made sure they prepared the young Prince for his grandpa's big day.
Royal expert and author Ingrid Seward reported that George, as well as his siblings, were given lessons.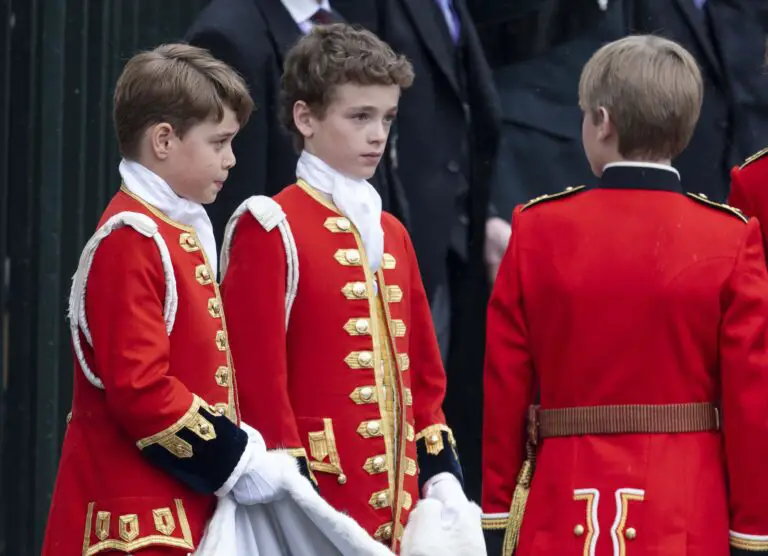 What's most, the Prince and Princess of Wales found a rather creative way to introduce George with his duties on the day of the coronation; through theater.
"By making it fun and by re-enacting parts of what their grandfather will be doing, both she and William hope George won't be too daunted by his responsibilities," Seward said.
"He will form part of the King's Procession with the three others through the nave of Westminster Abbey."
As there is no rehearsal for the coronation, the children were given a virtual tour of how it will look like.
"If [George] can visualize where he is supposed to go and what to do, it will reduce any nerves he might feel being the youngest page. The other three boys are 13 and 12 respectively," royal expert Seward explained.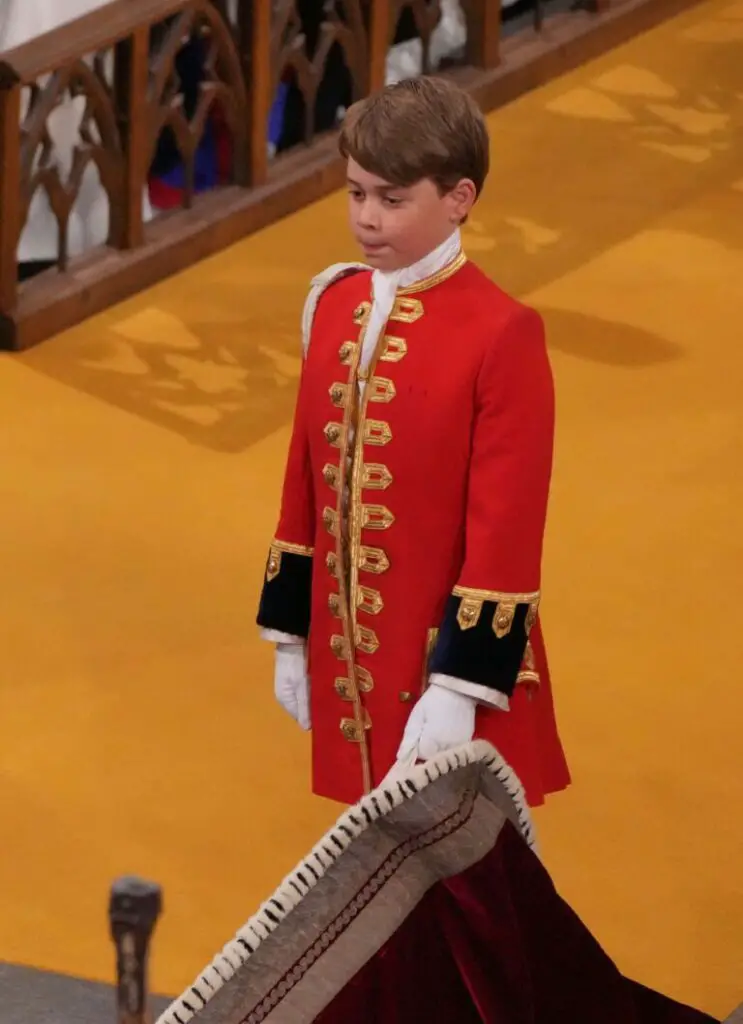 Seward continued: "He will also have to get used to the idea of wearing the red-coated livery and lace of a page of honor, as I can't see him going in a jacket and tie."
"Prince Michael of Kent, who was 11 at the late Queen's Coronation, recalls his buckle shoes and dark green velvet jacket and how his schoolfriends teased him about wearing 'fancy dress.' No doubt George has had a bit of teasing to," Seward concluded.
"But on the day, he will have the last laugh over his friends. When they watch on TV he will be there and they won't. He will certainly never forget it."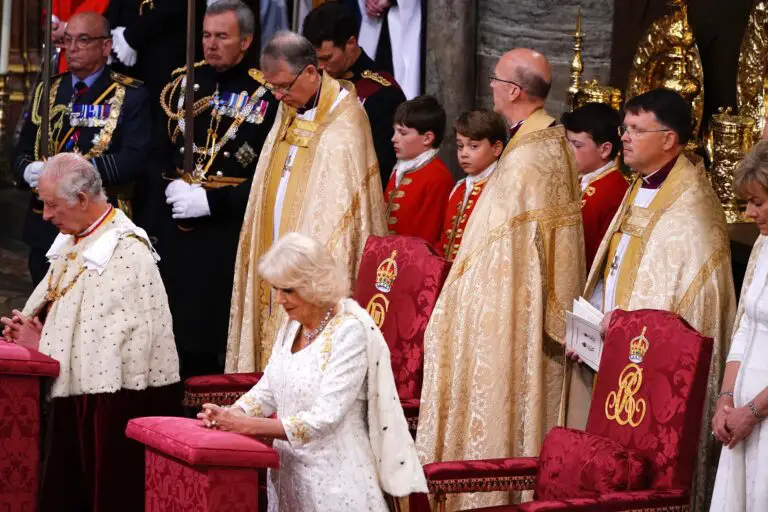 The young Prince, as a Page of Honor, was about to wear unique clothing with a significant meaning. He, however, decided to approach his grandfather prior to the coronation and ask from him to change the centuries-old uniform usually worn by the Pages of Honor. The reason why is quite sad to be honest. George didn't want to be teased by his classmates.
"George, one of four pages assisting the monarch, voiced his concerns about having to wear white knee breeches," the Mail reported. Also, he wasn't fond of wearing tights because of possible "ribaldry at school."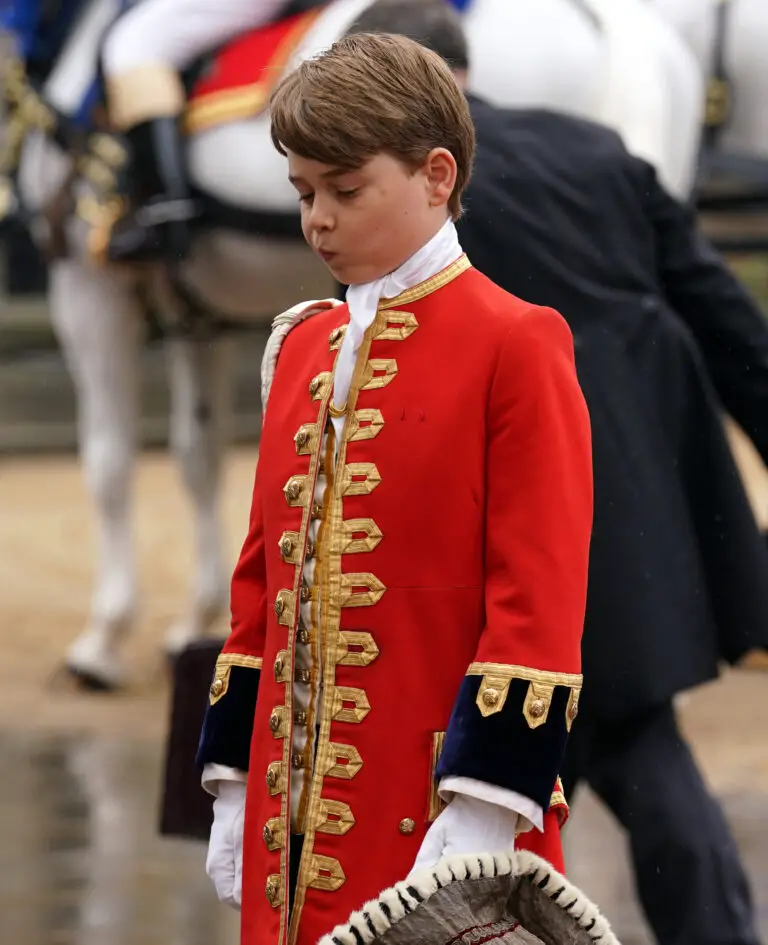 The King agreed. And this didn't come as a surprise because as much as he respects tradition, Charles also wants to modernize the monarchy, as well as slim it down.
"The King agreed, and the breeches and tights were replaced with trousers. Charles was in no position to object. He had already decided to replace his own breeches with naval trousers. But he distressed his tailor by keeping the buckled court shoes that should only be worn with tights. They crumpled his trews," the newspaper stated.
We believe that Prince George performed his role as a Page of Honor impeccably.
Please SHARE this article with your family and friends on Facebook.
Bored Daddy
Love and Peace