Photos let us capture moments in time and that is the reason why people take plenty of them, especially during special occasions such as weddings, birthday parties, and while travelling.
For every mom-to-be, the most special photos are those that depict them proudly showing their bellies. These photos are a reminder of the pregnancy, which represents a unique journey which ends with giving birth to a new life.
Angeline Moser, an expecting mother in the ninth month of pregnancy, and her husband Dan, were making plans for a photoshoot. They were overly excited about taking mesmerizing photos that they decided not to hire a professional photographs, because who else could have captured all that beauty that was shining from the inside out instead of Dan himself.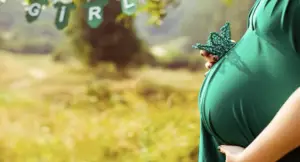 The couple didn't have any seconds thoughts when they both agreed that the best and most magical place for their photoshoot would be the beach.
Angeline put on her stunning maternity dresses, but little did she know that a special creature would add to the uniqueness of her photographs.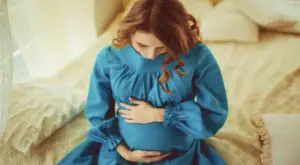 As he was taking the photos, Dan caught something jumping out of the water. He snapped the shots and knew his wife would love them because of the gracious dolphin in the background.
The final result were photos resembling a scene from a Disney movie.
For more on this beautiful story go to the video below and make sure you SHARE it with your family and friends on Facebook!
Bored Daddy
Love and Peace