We should teach our children how to cultivate their love and respect for the country from an early age, and young Drake Grillo's mother knows how to do it just the right way. Her three-year-old son is a real performer in the making, and a true patriot, as he's the youngest person to perform the National Anthem in Carrier Dome's history.
The sweet boy is so focused on doing this right that he doesn't seem to care for all those eyes staring at him in awe. He sang his heart out and people are loving his performance so much that the video has been seen more than half a million times already.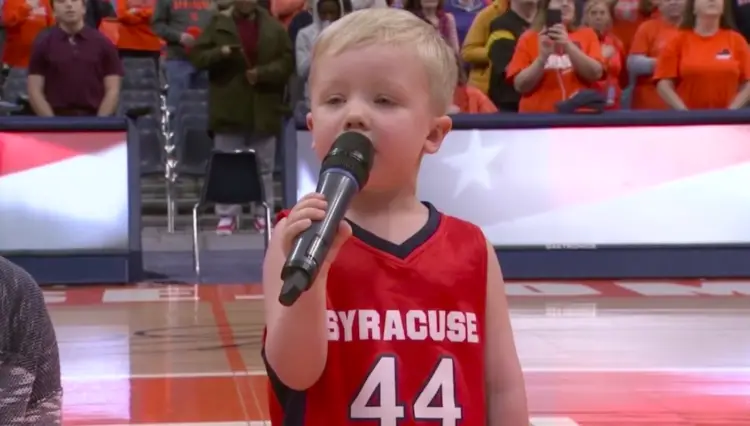 His flawless effort of conveying the lyrics of the Star Spangled Banner across the place was saluted by standing ovations.
"I just think he's too little to realize how big of a deal it is,"
said Drake's mother, Chelsea. She stood by her son's side as he sang the America's Anthem.
"We just try to stay calm for him and not really talk it up. We don't ask him if he's nervous. So then maybe he won't think of that. I don't he really knows what nervous is yet."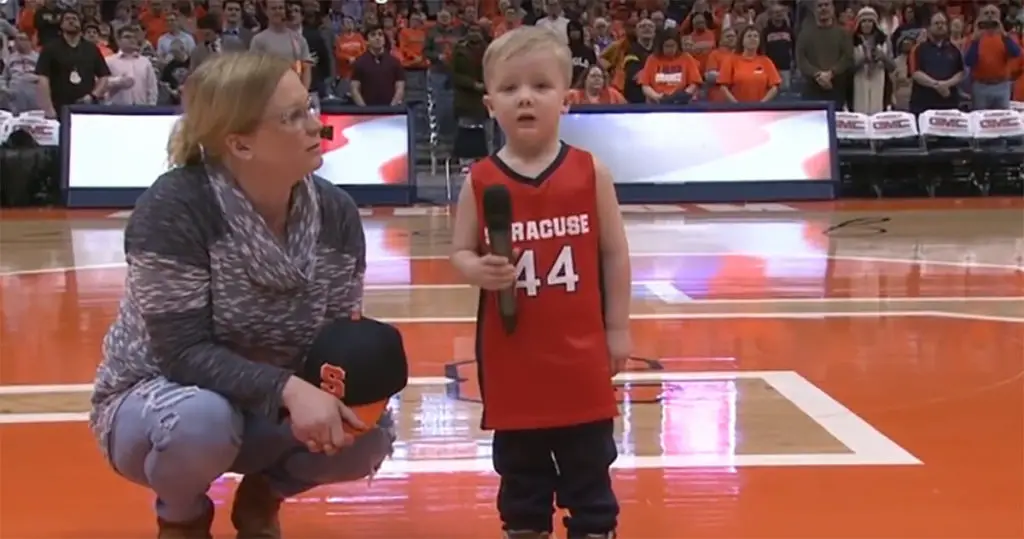 This wasn't the first time for Drake to perform the Anthem. Back in July, he treated the crowd at a minor league baseball game in New York with his stunning talent. And according to Tip Hero, this skillful singer is looking forward to his next performance.
Take a look at lovely Drake in the video below. He's going to steal your heart.
What a sweet soul this young boy is. Honestly, I hope he continues to do what he loves to because that makes so many people happy.
Please SHARE this story with your family and friends on Facebook!
Bored Daddy
Love and Peace