Following the death of George Floyd, a black man who died after a police officer kneeled on his neck, protests against police brutality took place all over the country. This led for many people to question whether they should trust the police or not.
However, the fact is that we should never judge a whole group based on individuals, and the officers from the Dallas Police Department are a perfect example of that.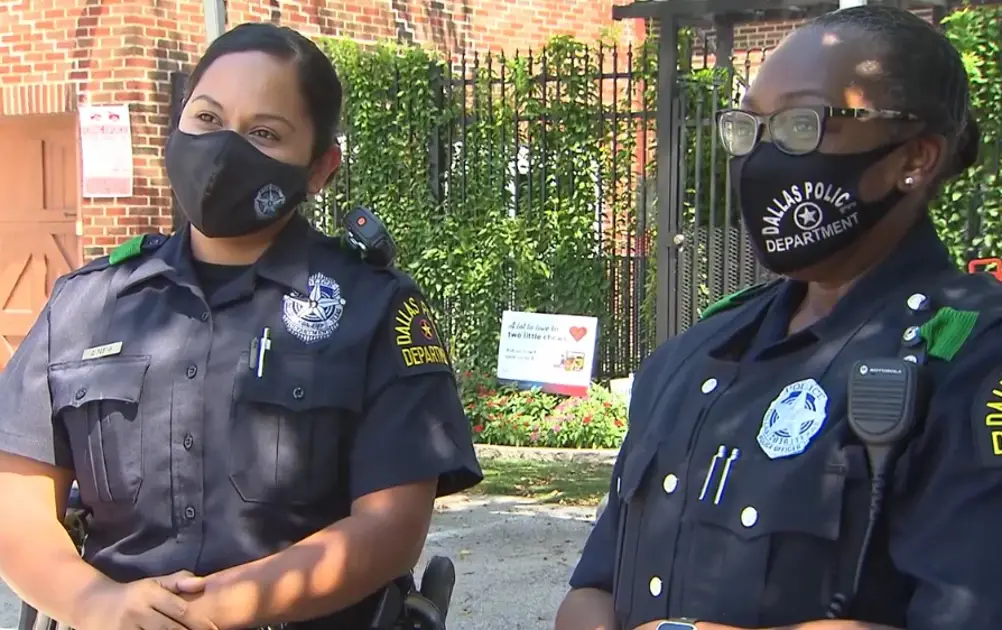 As two female officers, Delia Pesina and Reenshia McIntyre, were responding to a call at an apartment complex, one two-year-old girl invited them over. They were all smiles because of the toddler's act and decided to enter her place. There, they met the girl's mother and her five siblings. But what caught the officers' attention was that there was barely any furniture inside. After a short conversation, they learned how the mother fled from an abusive relationship and was having a hard time make ends meet. She was unable to buy any furniture or essentials and she and her kids even reused old Styrofoam plates.
After the encounter, the officers had to get back to work, but they couldn't stop thinking of the family of seven that was living so poorly.
At the end of their shift, one of the officers said, "So, we're coming back aren't we?"
They shared the story with the rest of the members of the department and everyone was more than happy to step in for the struggling mom and her kids as they told CBSDFW.
In a very short period of time, the officers were able to collect money to buy furniture and essentials. When they visited the family again, carrying all the stuff they bought, the mom and the little ones couldn't believe their eyes. They were overjoyed and very thankful to the kind-hearted people who made their life a bit easier. "We told the children, 'This is where you're going to be sleeping.' The excitement on their face was so heartfelt we had to fight back tears," one of the officers said.
The story quickly spread around and melted the hearts of many. It showed that most of the police officers are ready to assist the members of their community beyond their job duties. People agree that stories like this help restore their faith in the system.
"For me, it's part of my job description. I think it's part of my heart," one of the officers said.
The mother expressed her gratitude and said, "I wish I could do more than say thank you to everyone that contributed to me and my children. We love y'all and really love the things you gave us. We are very much appreciative and grateful for you guys helping us."
To learn more of this incredible act of kindness got to the video below.