The tragedy in Santa Fe deeply touched the nation. 10 innocent people lost their lives and 13 were injured. That was a devastating news that shattered the nation.
The students, the employees of the High School and the first responders were invited to the Game 5 of the Rockets Western Conference Finals.
A group of nine girls were supposed to sing during this event. Prior to the singing, the girls observed a moment of silence, a situation that caused people react in totally different way.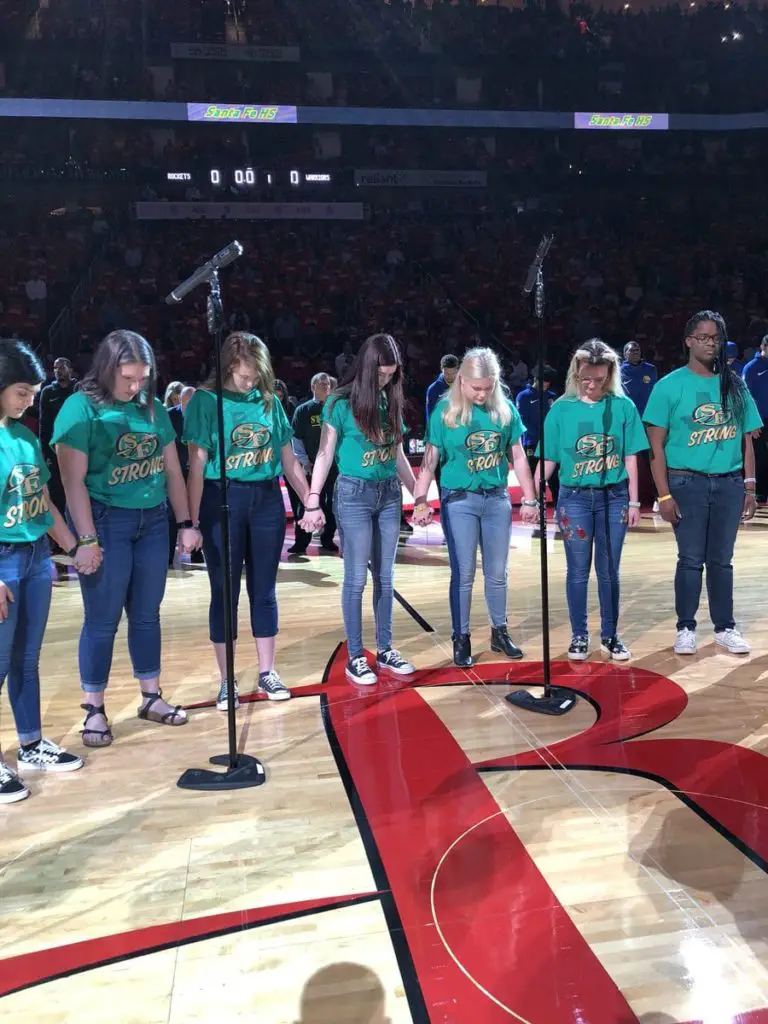 Many pictures were taken of this moment, but one sparked a major controversy.
The photo that caused such a controversy features all girls holding hand, except one. The one who isn't holding hands is the African-American girl. People immediately applied racism to this act and they started thinking the white girls are discriminating the black girl.
One comment said:
"Who the white girls?? Yeah, they did have one job and refused to hold the black chicks hand…their racisms showing BIG TIME."
Another person wrote:
"Y'all see 2nd girl from the right smirking while not holding her hand.. yeah OK"
A third one said:
"But why is nobody holding the black girl's hand?"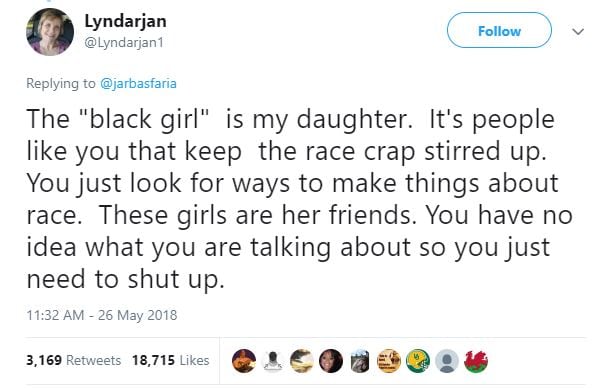 Such kind of comments were not acceptable by the girl's mother.
The mother wanted to make the things clear, so she wrote:
"The 'black girl' is my daughter. It's people like you that keep the race crap stirred up. You just look for ways to make things about race. These girls are her friends. You have no idea what you are talking about so you just need to shut up."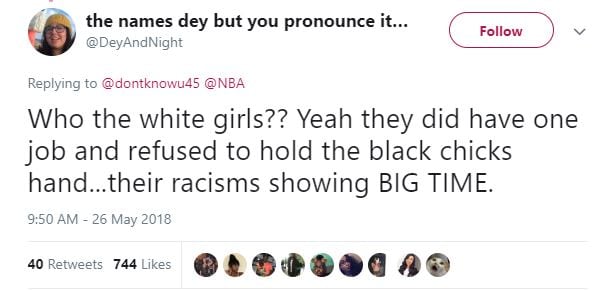 Her idea was to point out that people tend to see negative things where there are none.
"My daughter didn't want to cry before she had to sing and holding hands would have caused her to start crying that's the story nothing about race", she said.
However, the mother's efforts gave no results. People even asked Lynda to provide evidence that she is the girl's mother. Having in mind the fact that the girl's parents are white, the situation got even worse. Lynda indeed had the birth certificate of the girl, but she didn't want to share such a personal thing. Instead, Lynda posted some photos of the family. Nicole is between her father and her mother.
Lynda wrote:
"I have a birth certificate which you will not be seeing. This is us at senior parent night for the band."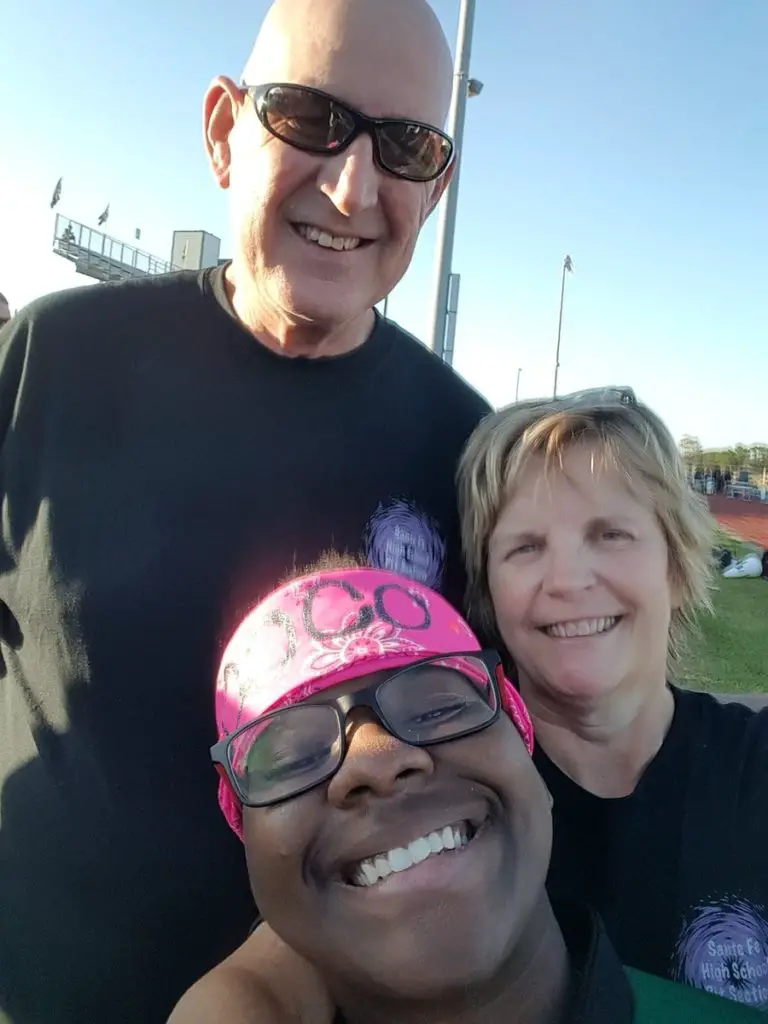 Because the situation developed into something unwanted, the Nicole and Lynda spoke together in an interview in order to settle the things out.
Nicole Janice told:
"It's very disappointing that people are going to take a race issue out of a picture with nine grieving girls in it. I grieve in my own different way. I don't like to be touched. When we had that moment of silence, I didn't want to grab anyone's hands because I didn't want to break down before we sang [the National Anthem]."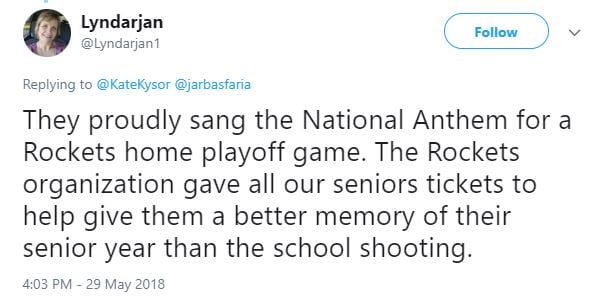 Nicole was shocked and couldn't believe her eyes when she read the comments. She adds that people invented a problem out of nothing.
"When Nicole came out of her room Saturday morning, she was upset that they had turned this into a race thing because she knew what was real. To make something so simple into a race issue was just absolutely ludicrous." – says her mother.
Lynda and Nicole are happy to settle the things out. Racism is not the thing that people should play around with. The terrible outcome of such experimenting can be very serious.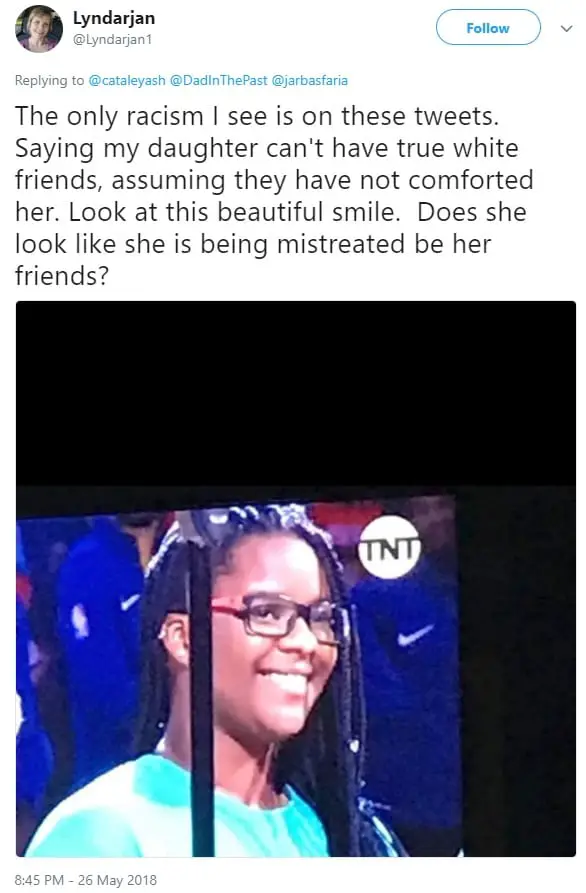 Nevertheless, the family was criticized for nothing. Later, it was concluded that the photo was photoshopped and Nicole was not the only girl who wasn't holding hands.
While discussing racism, one person asked Lynda :
"I wonder how you explain racism to her in all your privilege?"
Lynda replied:
"I let her read these posts. Y'all are doing a damn good job."