Those people who open the doors to their hearts and their homes for children in need are the greatest of all.
Pam and Gary are an incredible couple who have been registered as foster parents and have taken care for many children during the years. They have five children on their own, but that never stopped them from welcoming more kids in their life and providing them with love and security.
However, now that their biological kids are all grown up, Pam and Gary did something truly amazing. They adopted seven siblings who were left orphans recently.
The story of the children, Adelino, the oldest of the seven, Azaura, 11, Aleecia and Antonio, 6, Aubrey, 4, Angel, 3, and Alexander, 2, is heartbreaking. They, along with their parents, were involved in a car accident in which their mom and dad lost their lives.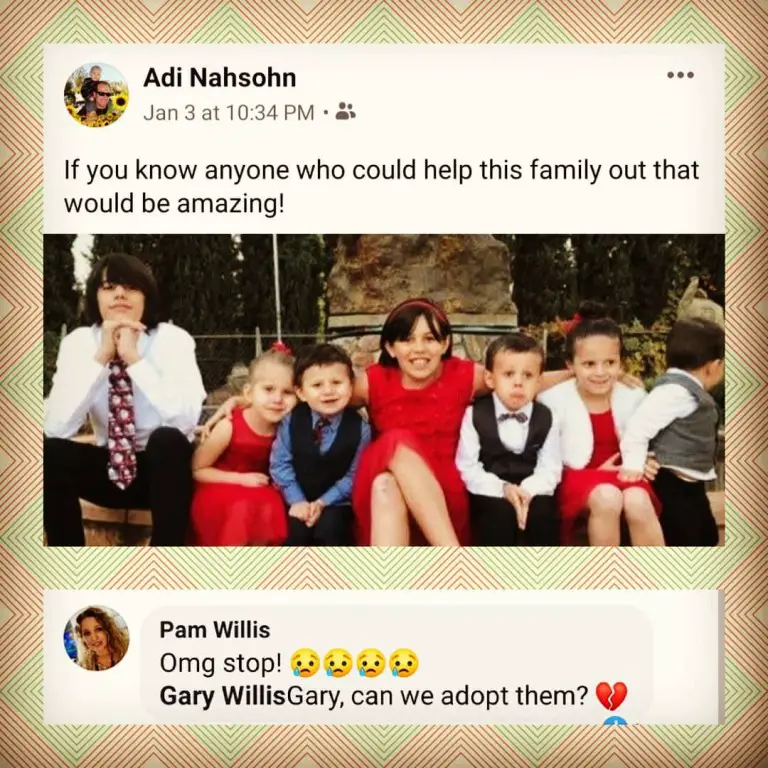 After that life-changing incident, the siblings were taken to a foster family but were in search for a forever family. Finding someone who would be willing to give permanent home to all seven of them seemed like a mission impossible, although it was everything those kids ever wanted.
Azaura told CBS8 News in 2018, "I'm happy that all of us are together and that we're all alive," adding, "I want a family that's fun, joyful, and who takes you out places."
Little did she know at the time that her wish would soon turn into reality all thanks to the Willis family.
Speaking of their decision to adopt the children, Pam said how she simply knew those kids belonged in their family the moment they came across their story on Facebook.
"I saw how much these kids needed someone to love them because they had no one else to go to. I called the adoption service every week to show them how much I wanted to help these children," Pam told Metro News.
"From the moment we first met them it was instant love. I looked at Gary and we both could see they are really great kids and knew we were doing the right thing."
The siblings are very satisfied with their new life. They have a great relationship with Willis' biological children and all of them make one huge and happy family.
Pam and Gary even have 8 great children, so when the whole family gathers together it is definitely crowded, but they all love being by each other's side and sharing precious moments together.
"I have noticed how incredibly happy they are and that makes me so happy too, because that's all we ask for. The oldest of the seven, Adelino, said to me recently 'thank you for giving us this life' and there is no other feeling like that. The kids are great kids and we love having them around," said Pam.
Pam and Gary stepped in for these kids when they needed that the most and didn't let them lose their faith in humanity.
If you believe this story is inspiring and uplifting, please share it with you friends and family.