Having a dog is a real blessing. These creatures truly are one of a kind and getting to spend the days around them means being showered with the purest form of love.
Now imagine someone trying to get your dog from you. Such situation would make any dog owner angry, and sadly, that was the case with a man from Port Elizabeth who managed to catch his pit bull's thief red-handed.
The incident was caught on camera and it now serves as a warning for other dog owners, especially those who have pit bulls as pets, to be extra cautious and keep closer eye on their four-legged friends.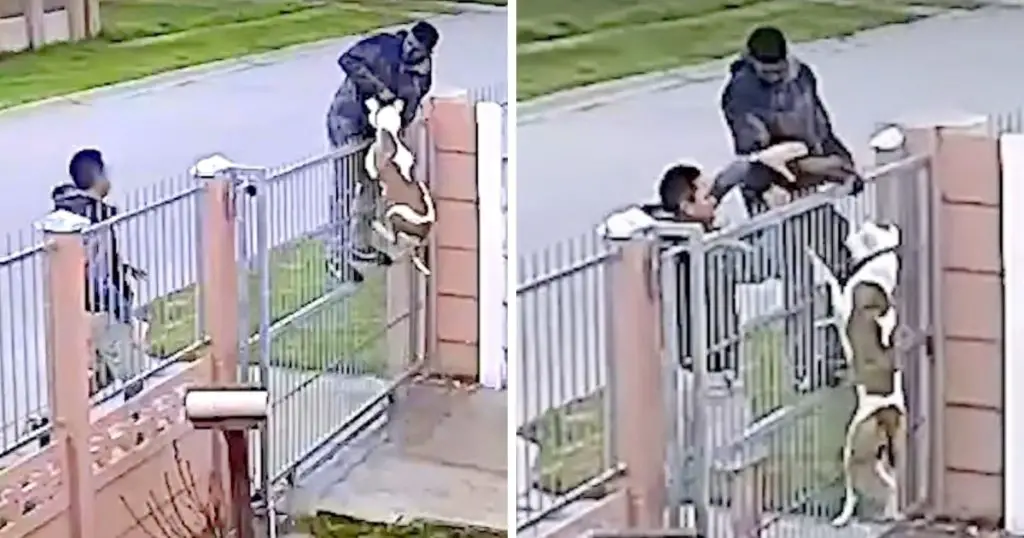 It was reported by News24 how it was very likely that the dognapper inspected this particular pit bull before he tried stealing it by grabbing the poor dog by the collar. Luckily, the owner noticed the thief just in time to stop him from stealing the dog.
The owner later said how it wasn't the first time that this man tried getting his pit bull. Before this incident took place, the thief claimed the dog was actually his, but when the owner asked him to prove it, he just ran away.
Volunteer and rescuer Marizanne Ferreira believes thieves are after pit bulls because they use them in dog-fights. Ferreira urges dog owners to micro-chip their dogs and not leave them unattended in order to prevent the animals from ending up in the hands of the dog-nappers.
Below is the video of the quick-thinking owner who found himself in the right place at the right time.