Thinking of all the negativity that surrounds us, it doesn't come as a surprise that we lose faith in humanity more and more. The good thing is that there is always someone special who helps restore it, just like the officer from the following story.
Police officer Michael Kelly was working security at the local Walmart in Cleveland, Tennessee, when he noticed a familiar face. One father, who would always shop for groceries there, was going through the self-checkout lane together with his kids when his card was declined.
The officer knew he needed to do something about it when he saw the devastated expressions on the kids' faces. These kids have always behaved well while at the store and something told Officer Kelly to step in and replace the disappointment with happiness.
As he couldn't allow this family to leave empty-handed, he paid for their groceries.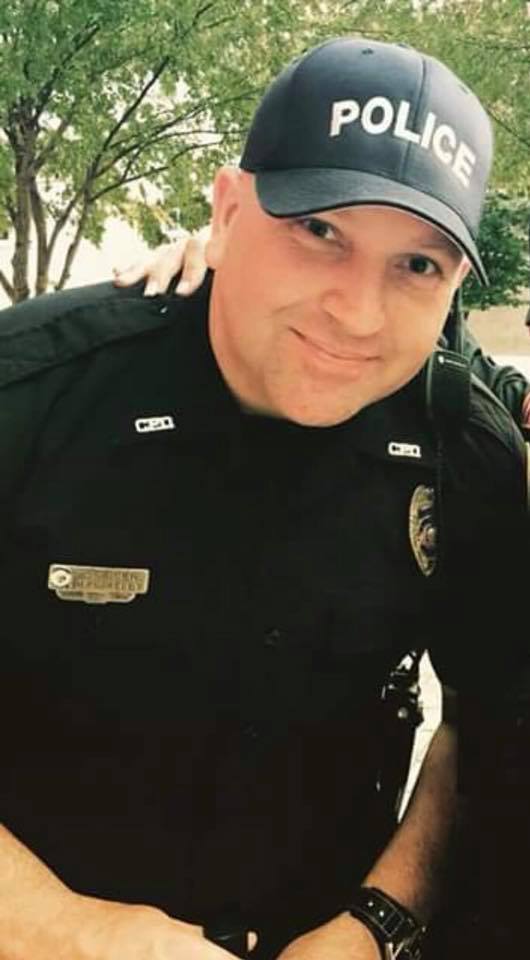 Jermaine Bowe, who found himself at the store and witnessed the act of kindness unfolding right in front of his eyes, decided to share the occurrence on Facebook. Along with the story, he asked from his friends to help him identify the kind officer. The police department stumbled upon the post and decided to help tracking down the officer who made a change in a family's life that day.
"Scrolling through random Facebook posts and then see this one that makes us ALL proud to be Cleveland police officers," they wrote on the social media. "After a 'he's 6'5 and buff' description, we narrowed it down to our tallest officer and deducted it was School Resource Officer Mike Kelly."
Those who knew Kelly weren't surprised by his deed.
"I am not surprised, Mike being Mike exactly," someone wrote. "Mike has always had a big heart, what a great guy!" another person added. "Not a bit surprised. He comes from a long line of good people," someone else wrote.
In their post, the department added: "It is guaranteed that Kelly wouldn't want the credit from this, but it's these random acts of kindness that inspire US ALL to be kind to others."
Inside Edition reached officer Kelly and asked him for a comment.
"They went to self-checkout, and he went to put his card in. The attendant says, 'I am sorry' [and] they start walking out," he recalled.
"The little girl's face got me. Her eyes were welling up and it broke my heart. I felt God telling me, 'I put you up here for a reason.'
"I walked up to [the man] and said, 'Please let me bless you today.'"
While we may not be able to change the world, we CAN change SOMEONE'S world. Thank you, Officer Kelly.