This father of two and police officer maybe only just started in the police force but he looked like a real professional after he found an abandoned toddler roaming the streets of Georgia recently.
The police received a call about a small child wandering the streets alone, sent out to investigate was officer Hurst and his colleges went out to the Cuyler-Brownsville neighborhood. A picture of him holding the child and caring for her was posted online and the response was really amazing!
Hurst and his colleagues took the little boy over to the emergency room to get checked over straight away, the little boy was quite understandably upset and feeling very stressed by everything that was happening. Officer Hurst was so sad about what was happening he couldn't just leave him to be upset!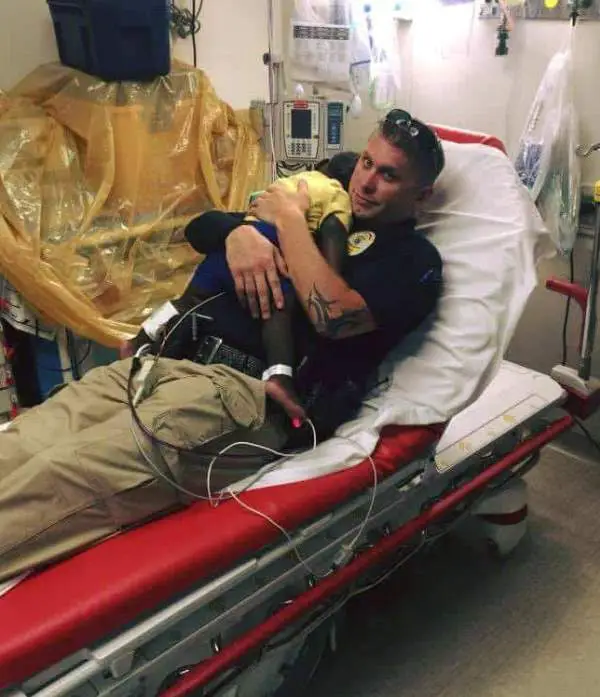 Officer Hurst said:
"The boy, obviously, being so small, became very upset. He was crying. He was sobbing. I asked the hospital staff if I can hold him to comfort him and soothe him a little bit to try to calm him down, to continue getting medical care, and they said that was fine. So I picked him up."
"Minutes later, I was standing and he was asleep on my chest, and with all my body armor and my gun belt, became very heavy holding this small child. So that's when I decided to sit down on the bed and make it easier for him and me."
The officer's fatherly instincts took over and he really calmed down the toddler so well, the little boy fell straight off to sleep on his chest.
That picture of him holding the child went completely viral, he just had the view that he was simply doing his job, he has been completely flooded with well-wishers and people wonderful reaction to the photo and his kind nature.
The toddler is now completely safe and healthy, he is with the Georgia Department of Family & Children's Services, now he can hopefully get placed in a safe and happy home really soon.
Officer Hurst not thinking that there wasn't anything special in what he did, said:
"It's what we do, every single day; not just me, but the 600 officers that are on this department. This job is so much more than just chasing the bad guys. It is about serving the citizens of the communities you work in and doing what they need you to do."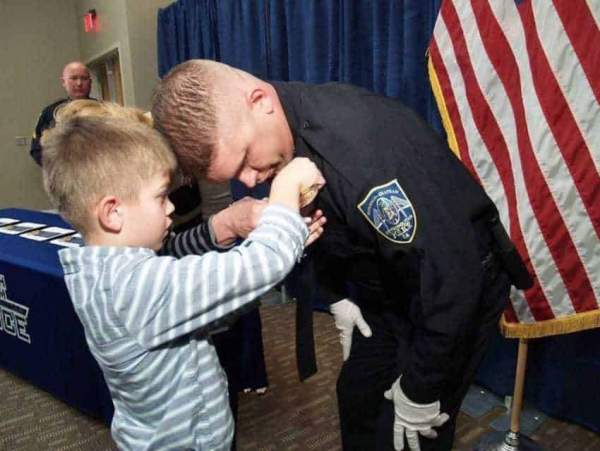 The police officers in the community work really hard to look after their communities, they work hard and really care, they make us feel very proud!
If you agree too then SHARE this story with your friends and family.